When you strip everything else away, a wedding is essentially a celebration of love and family. For this reason, we'll always remember our sweet Paige + Matt's family-centered, heart-filled wedding on the Gold Coast because it was the ultimate representation of what weddings are truly about.
Set in their family backyard – a private acreage in Gilston – it was the perfect sentimental location for Paige + Matt's relaxed nuptials, surrounded by everything and everyone they loved. Inspired by the location, we chose an earthy colour palette of timber and greenery offset by bold berry tones to complement the natural ambience of the property.
Paige and Matt exchanged vows on a sweet wooden podium, with towering palm trees flanked either side and delicate vines of bougainvillea intertwined at the base. Following their intimate ceremony, a naked tipi was the focal point for their bohemian-inspired reception in the garden. Richly coloured Moroccan rugs, patterned cushions and cow hides spilled out underneath the tipi, while relaxed cocktail seating in natural tones and textures were scattered around the space.
Vibrant, unstructured floral arrangements in bronze vases added bursts of colour into each break-out area, sitting amongst clusters of exposed candles on picnic-style timber tables. The soft candlelight coupled with the festoon strings circling overhead created a beautifully warm and romantic atmosphere, the perfect surroundings for a night of celebrations under the stars.
It definitely wasn't your typical wedding, but instead a truly personalised setting that reflected our couple's sense of style with every detail considered – right down to the 'bride tribe' wrist tattoos in gold glitter. Paige had also given us full reign of her cabin at the property to grab last-minute props, and after foraging through her home we gathered a mix of rustic skulls and bones to add one final, personal touch on the eclectic reception styling.
Something that made this wedding so memorable was the unmistakably strong focus on family that resonated throughout the entire day. With Paige's sister creating the lush floral arrangements and fig-topped naked cake, her dad handcrafting timber structures, and her grandparents taking charge of the catering – it was a truly family-orientated day that made the entire celebration feel so incredibly special.
Captured beautifully by the team at Love from Luff, we are so humbled we could play a part in this warm, love-filled wedding. You can view more from Paige + Matt's intimate day below, or get in touch for more information on our wedding planning and wedding styling services.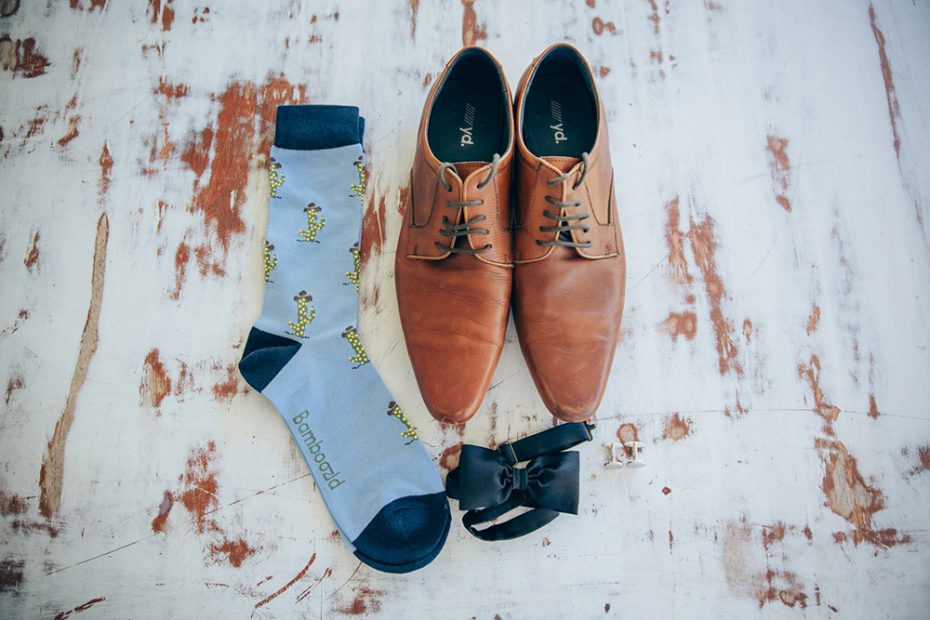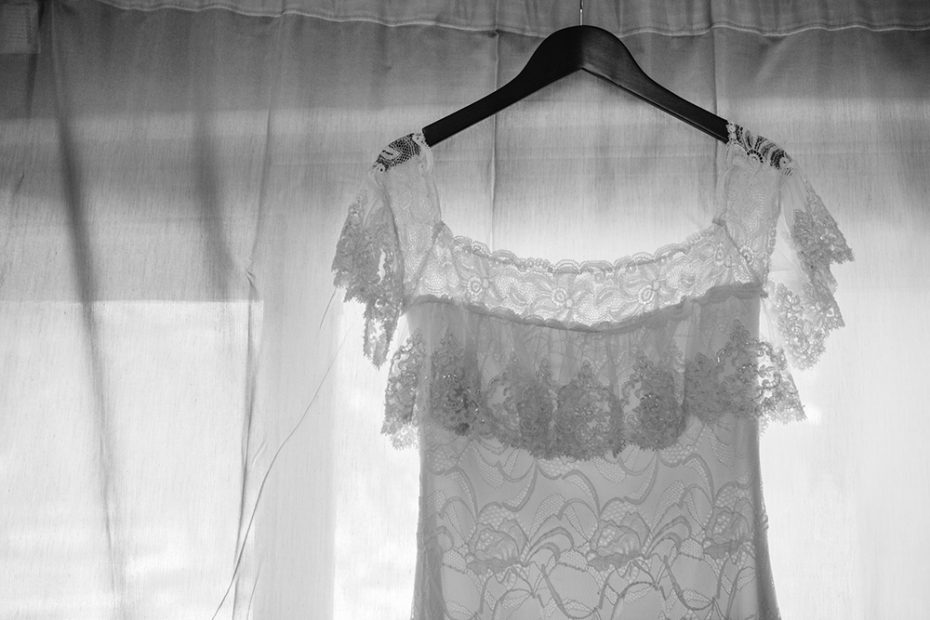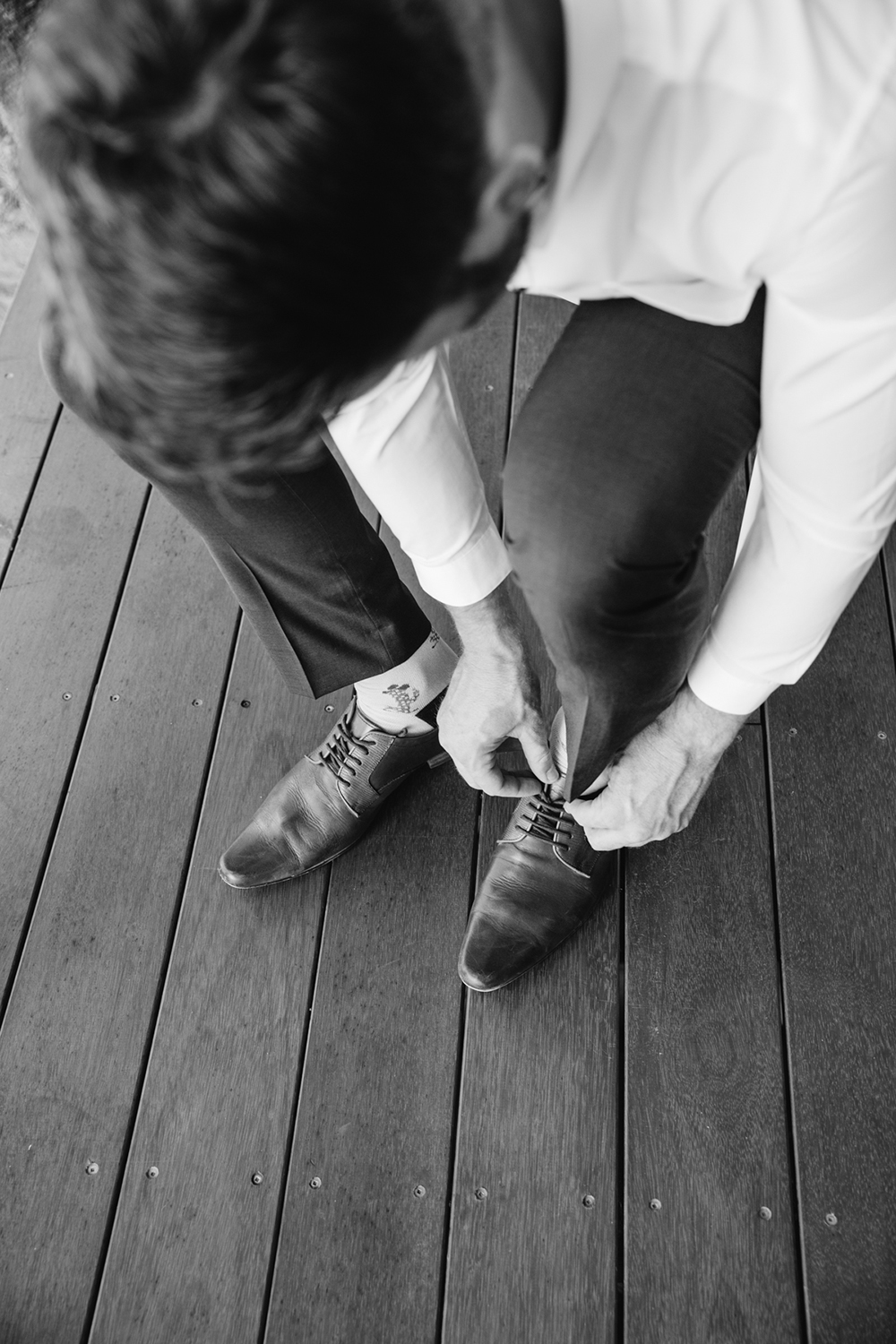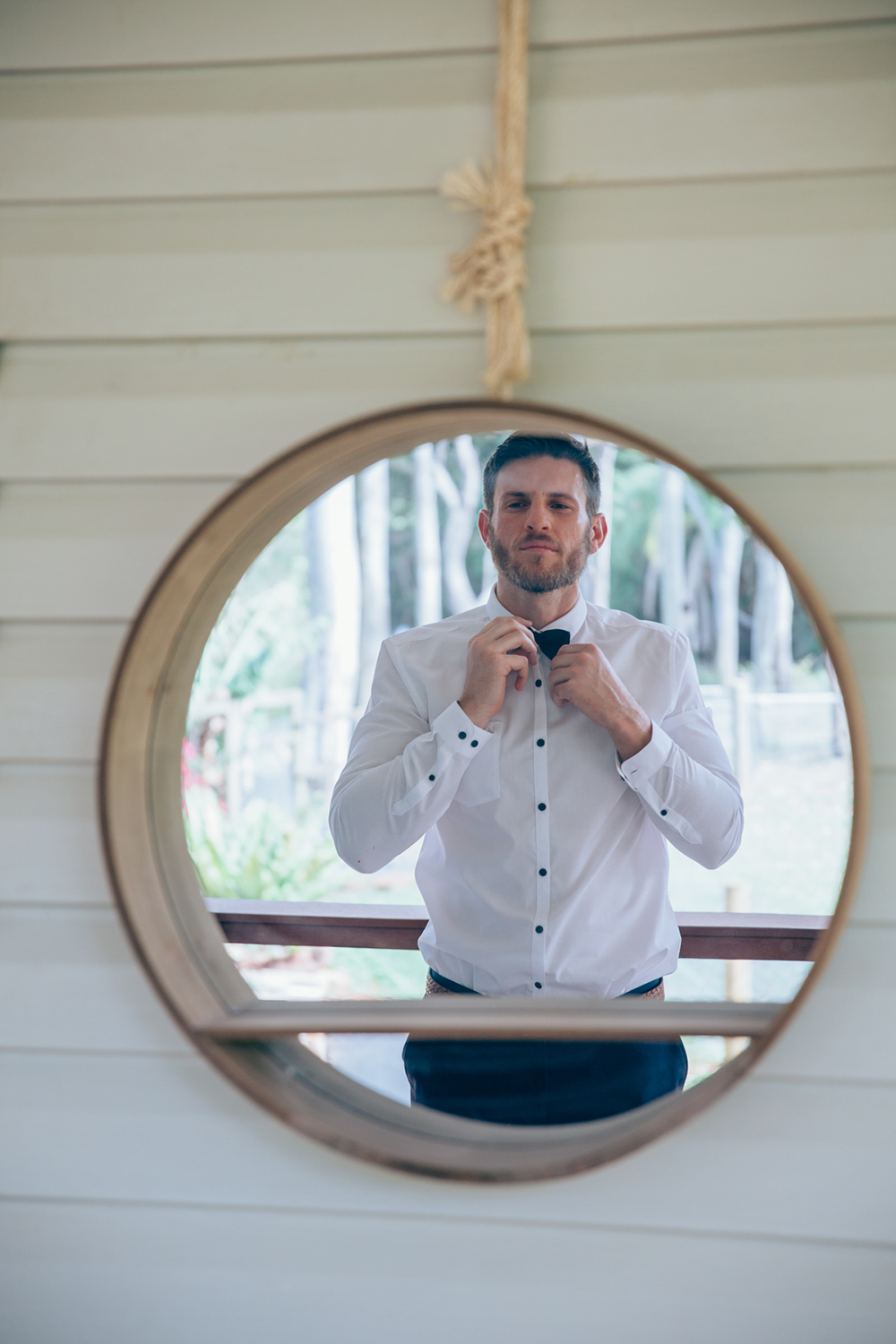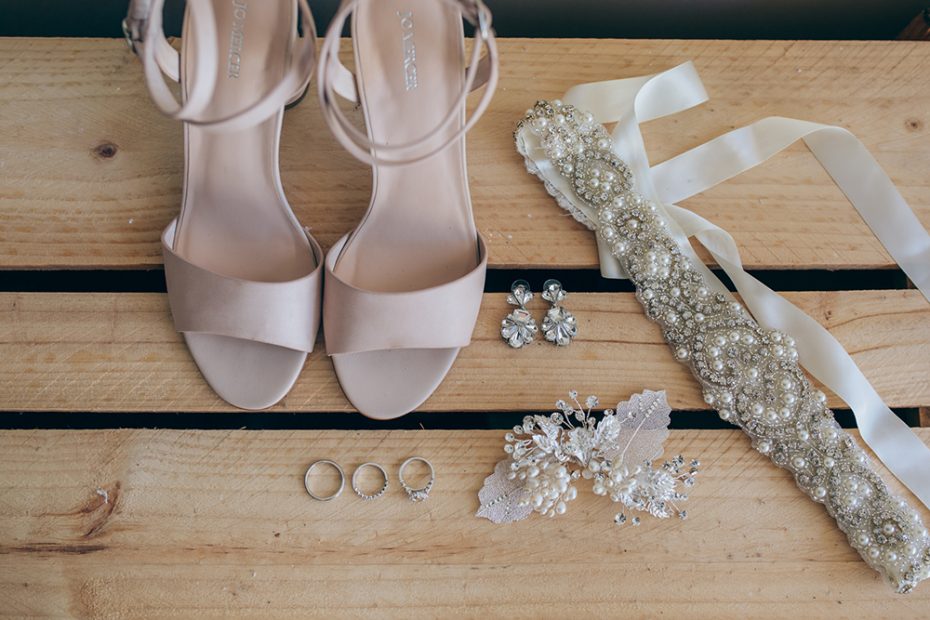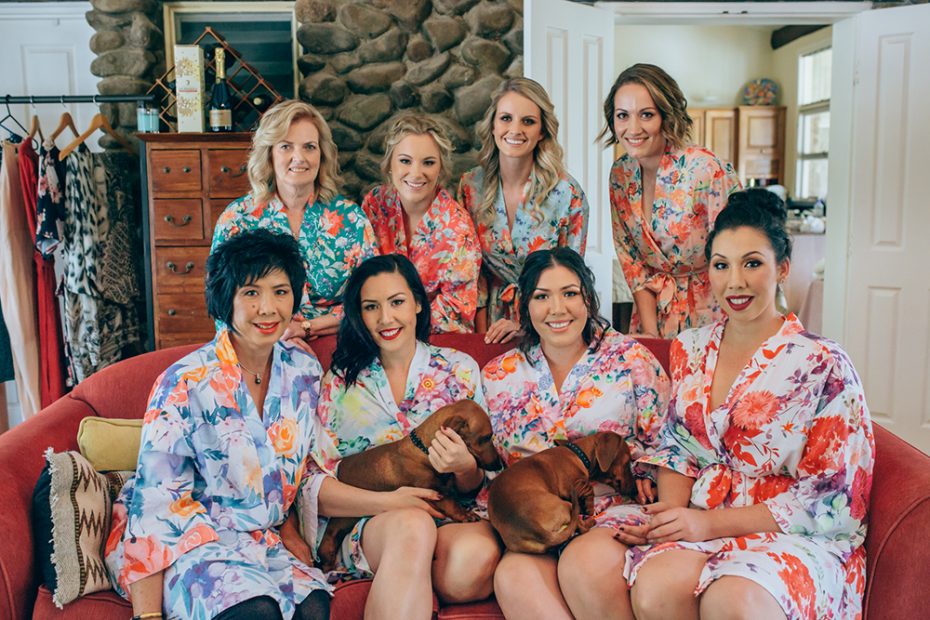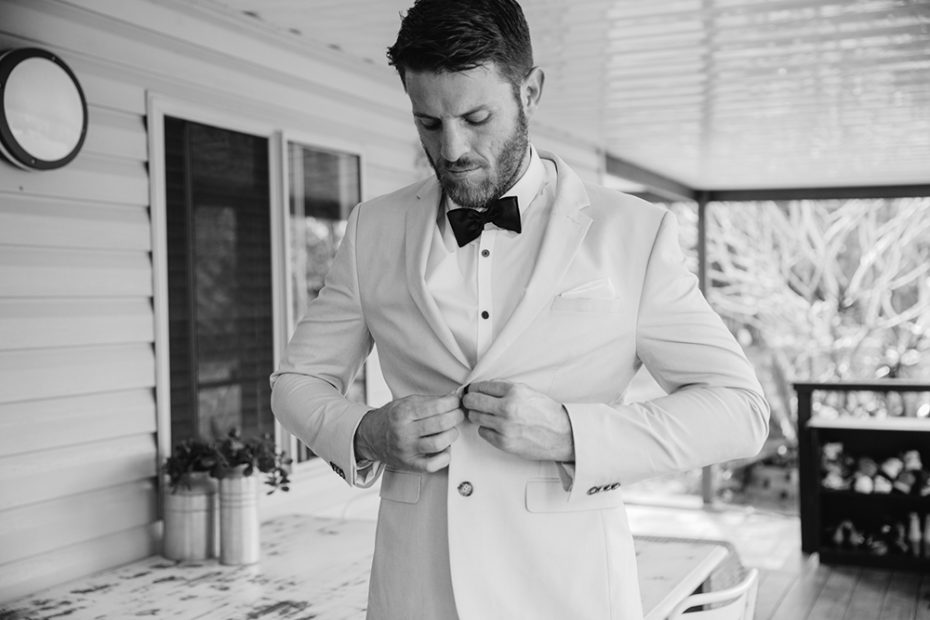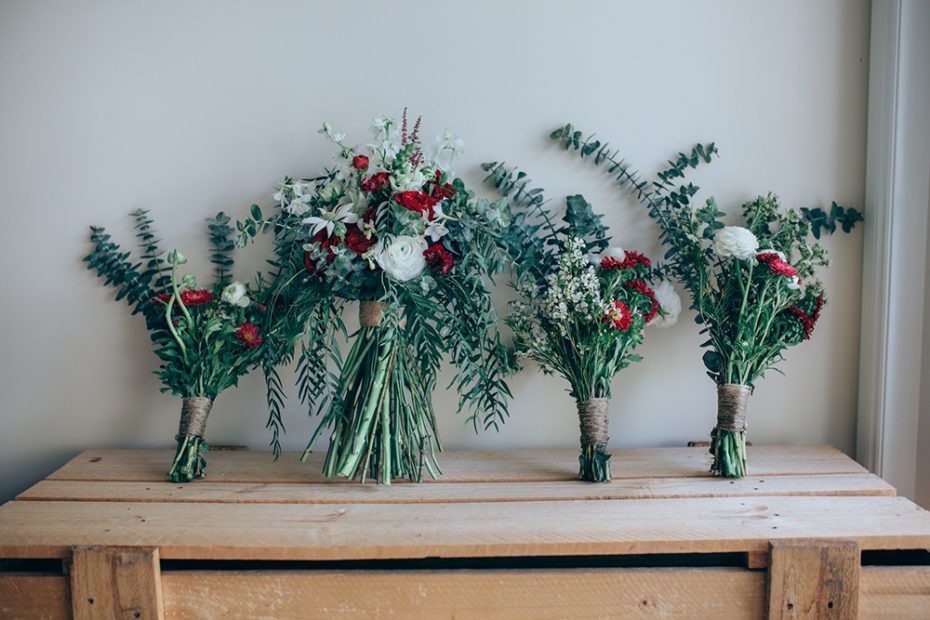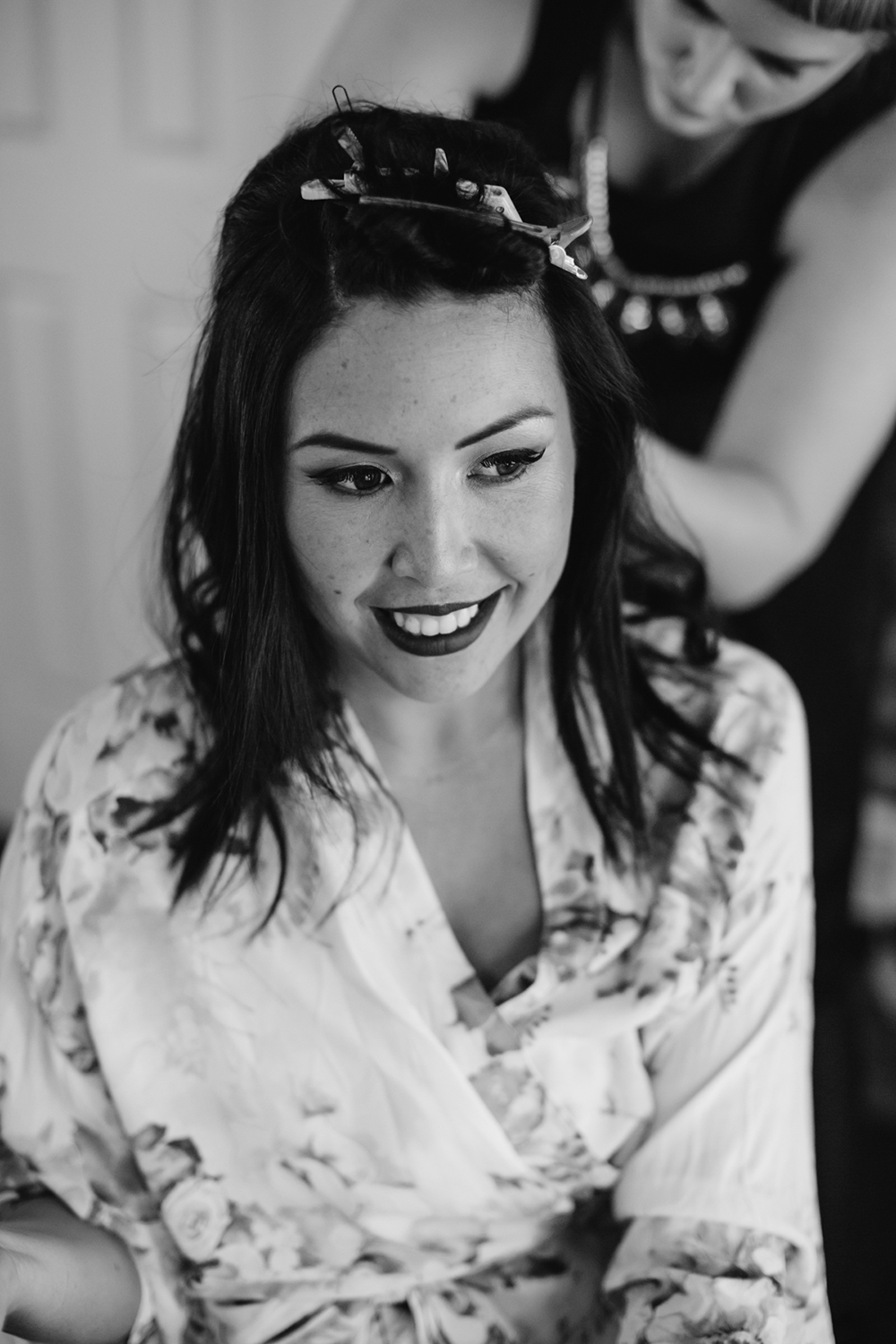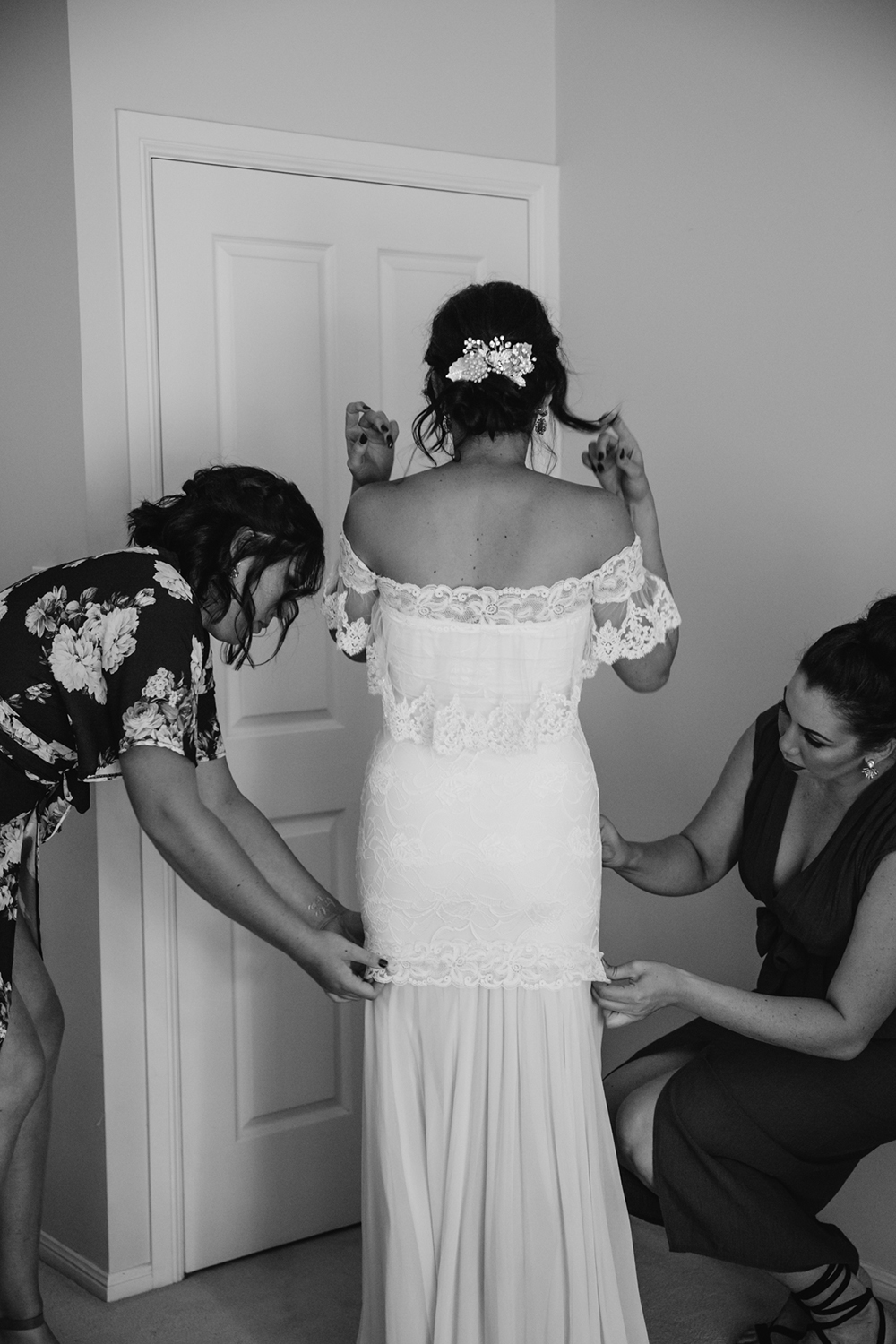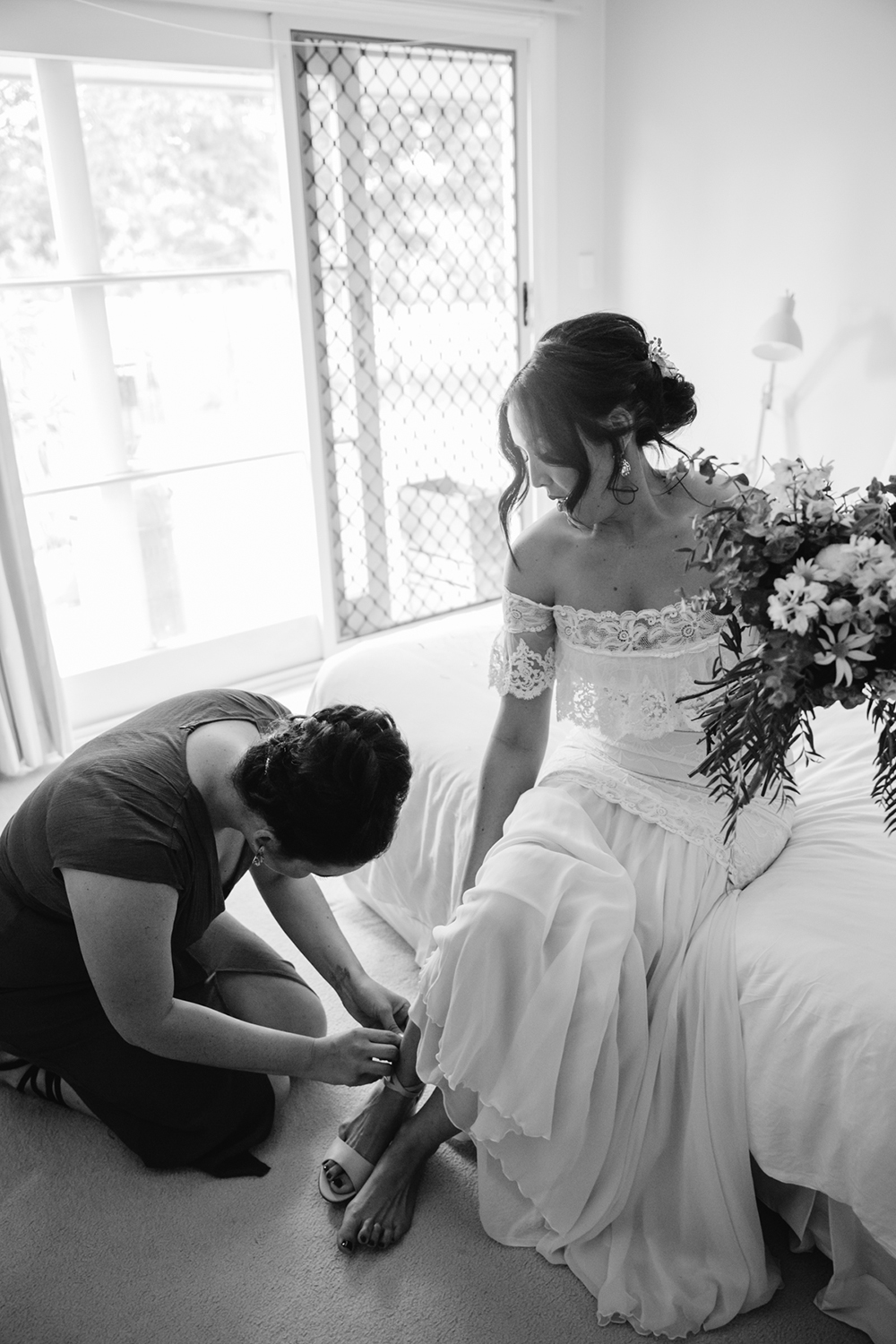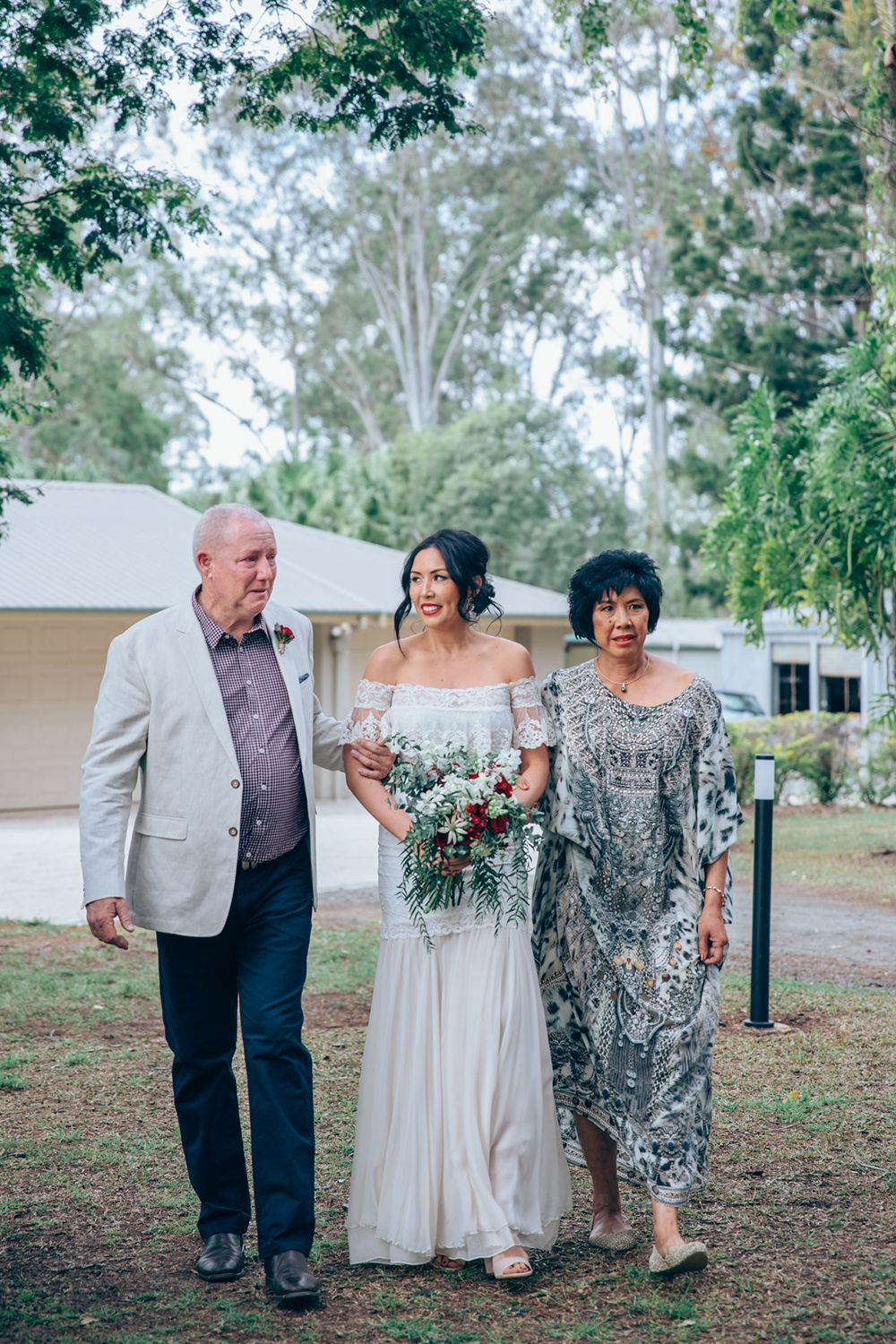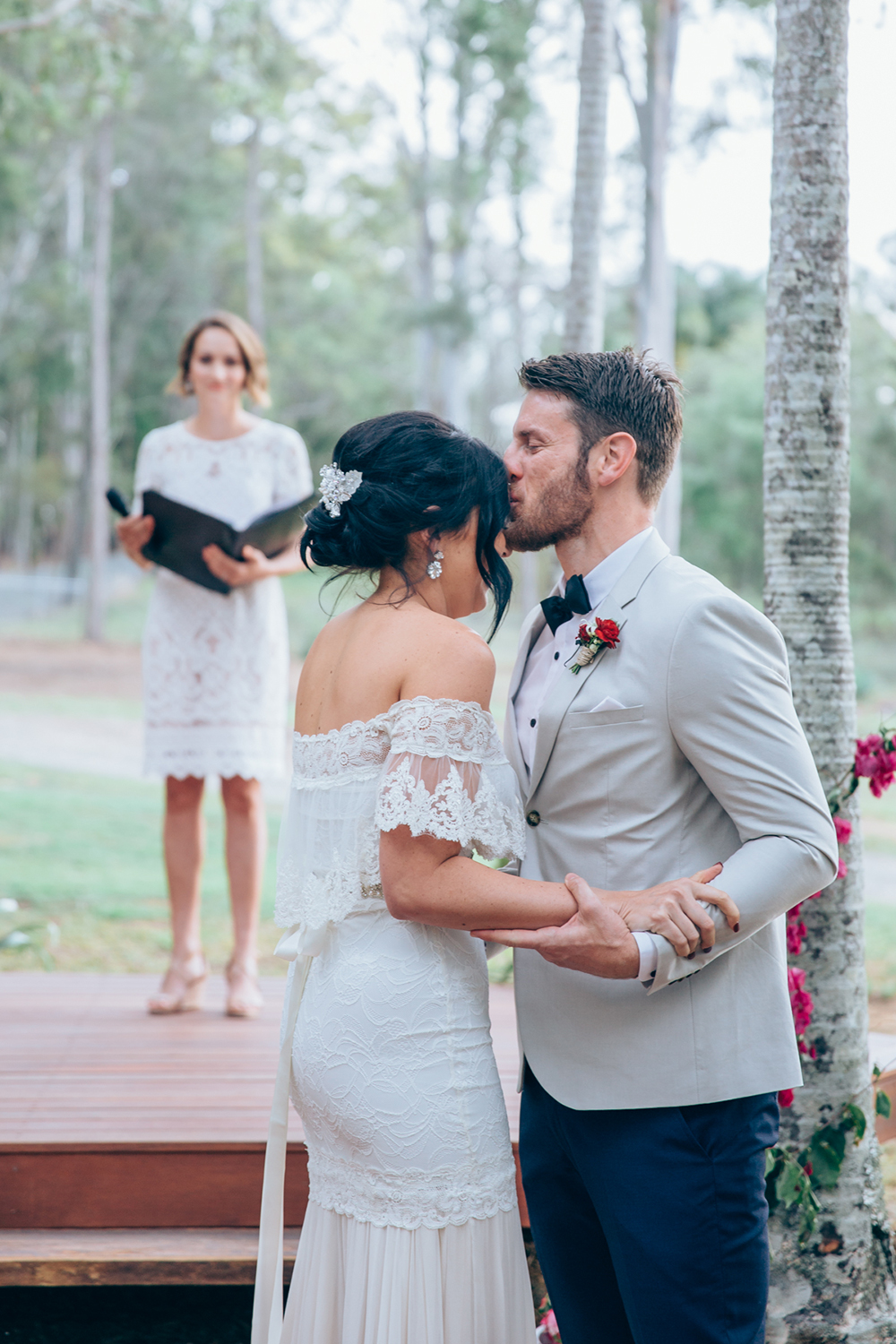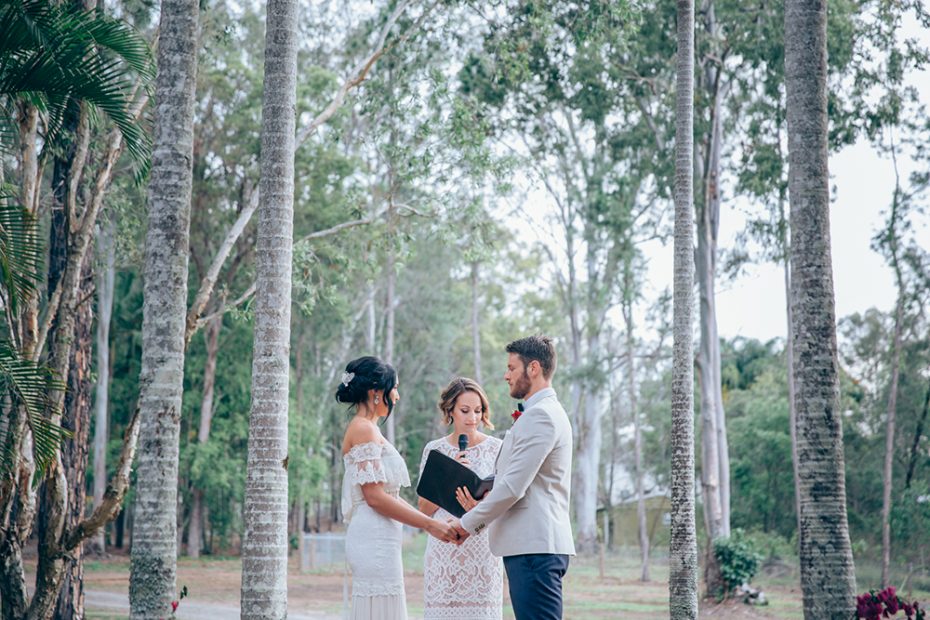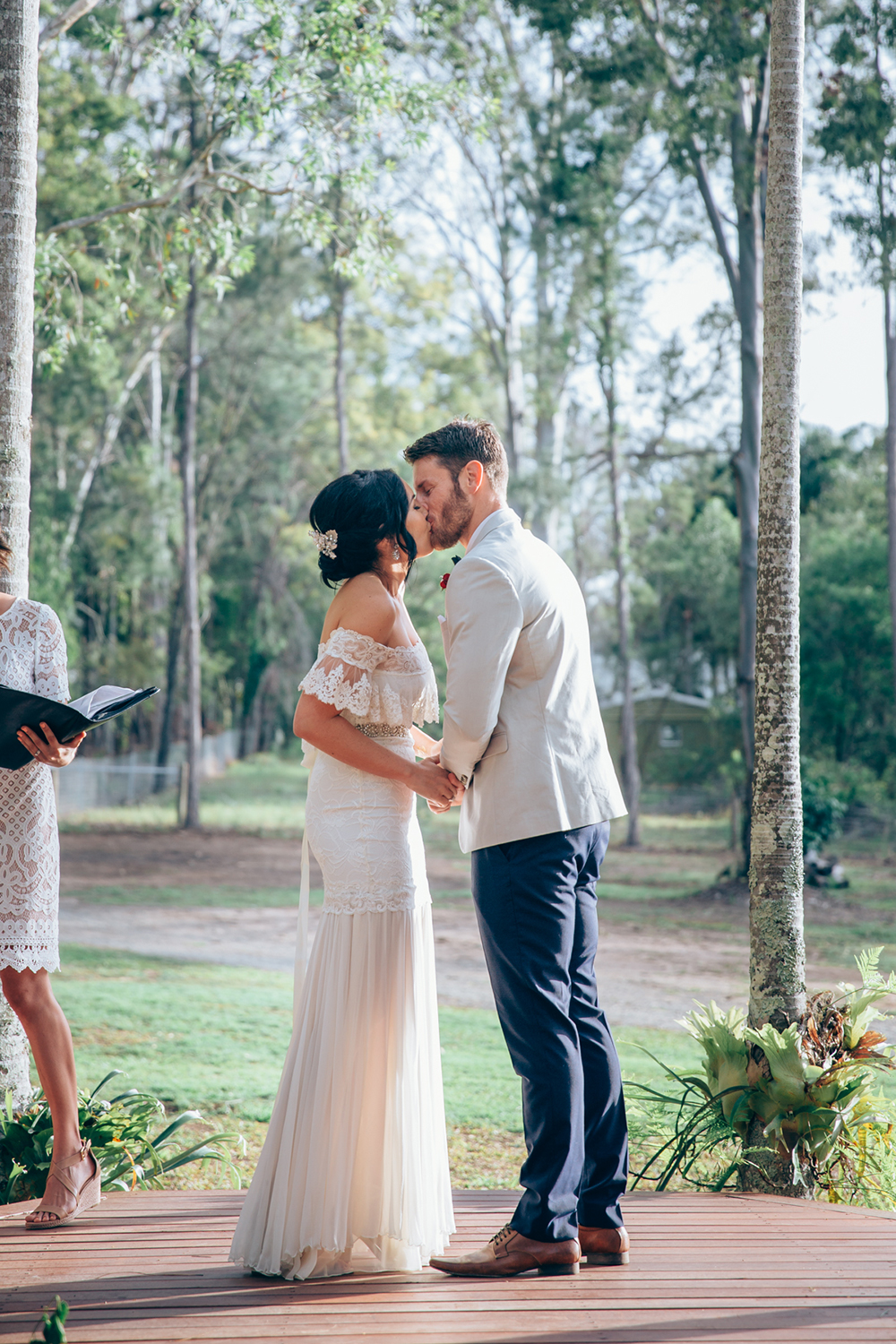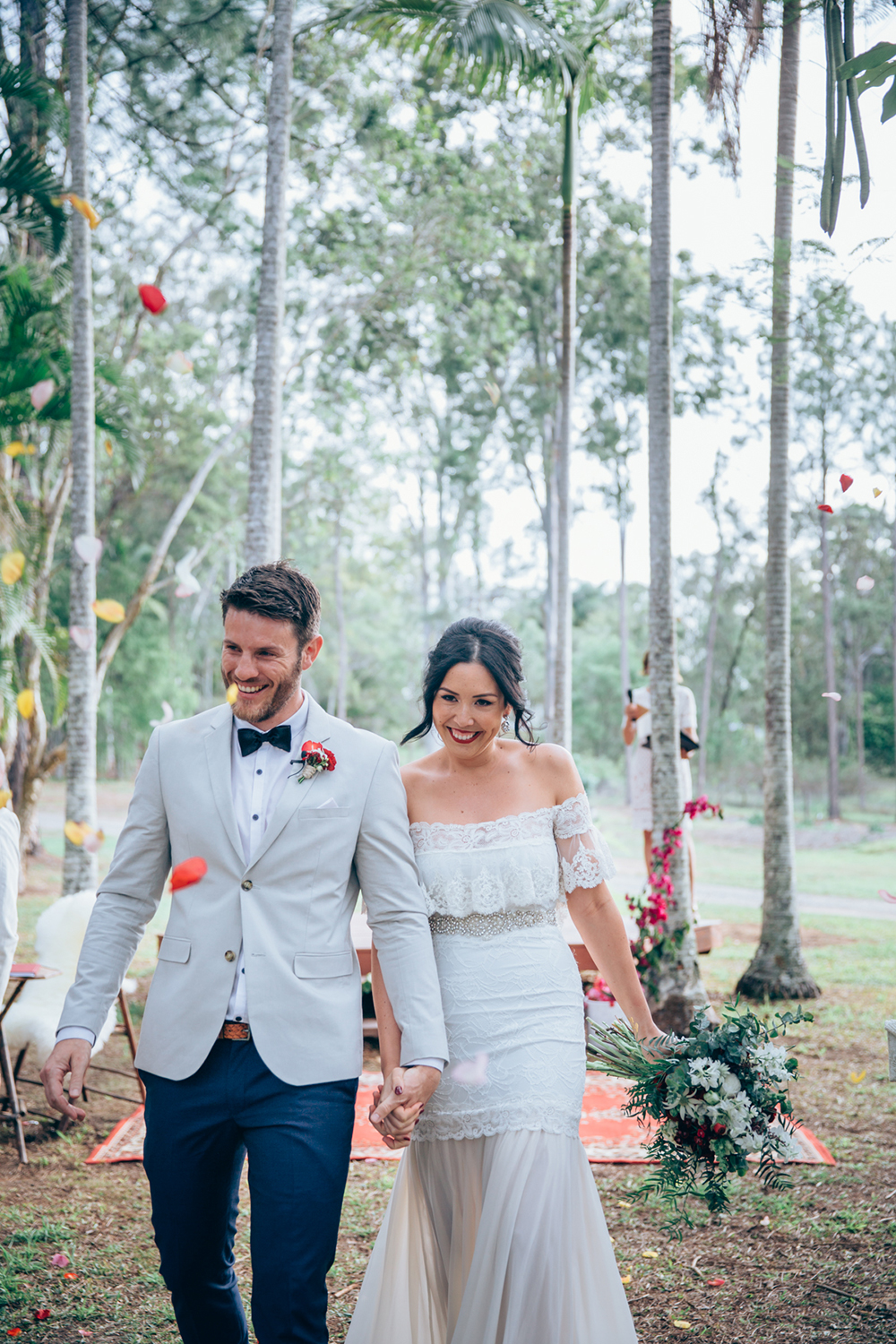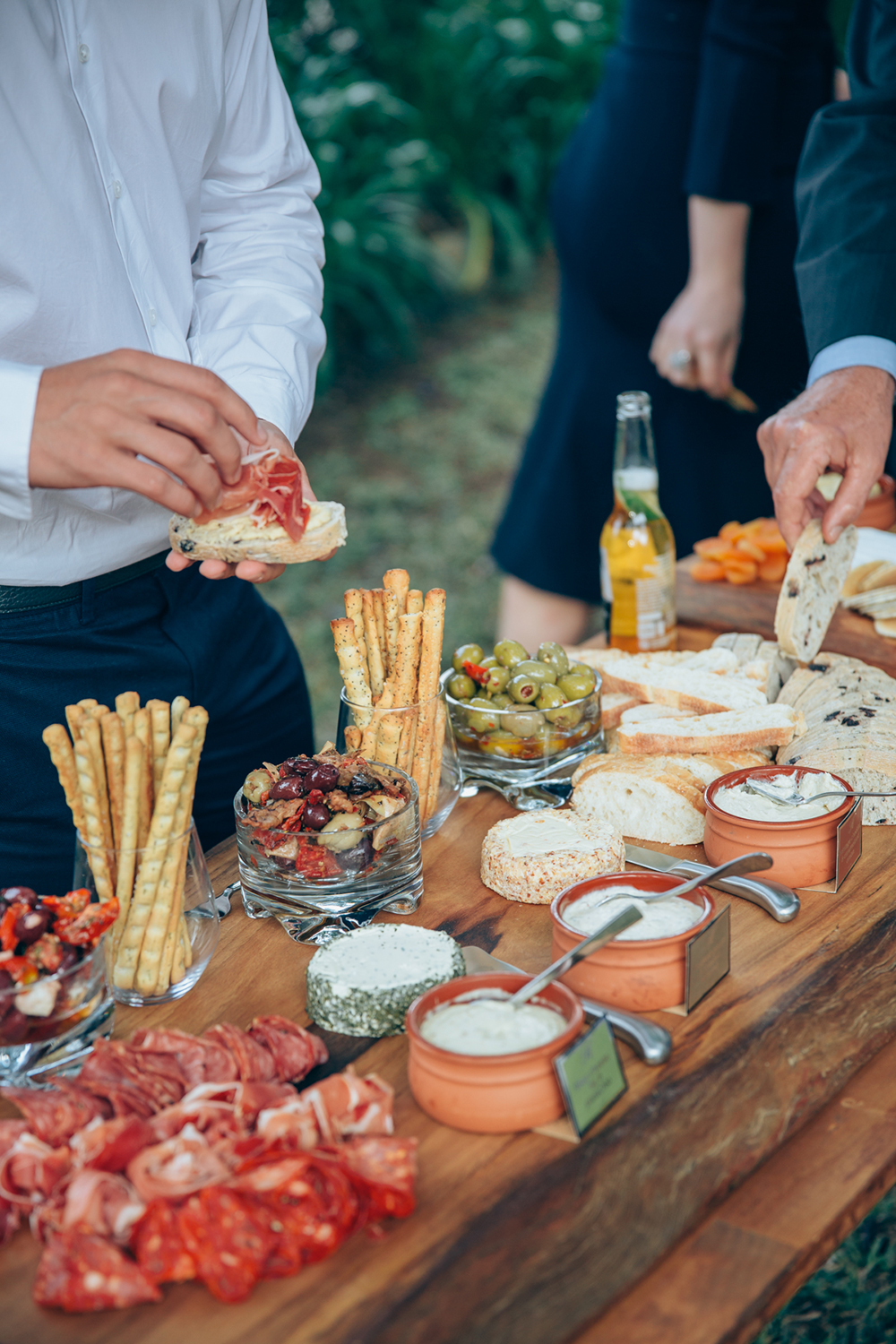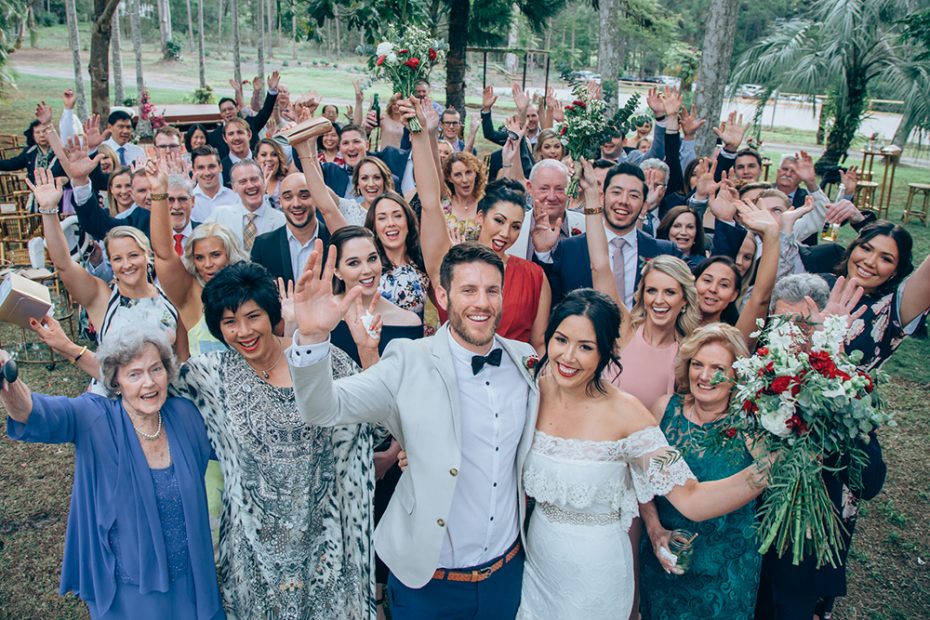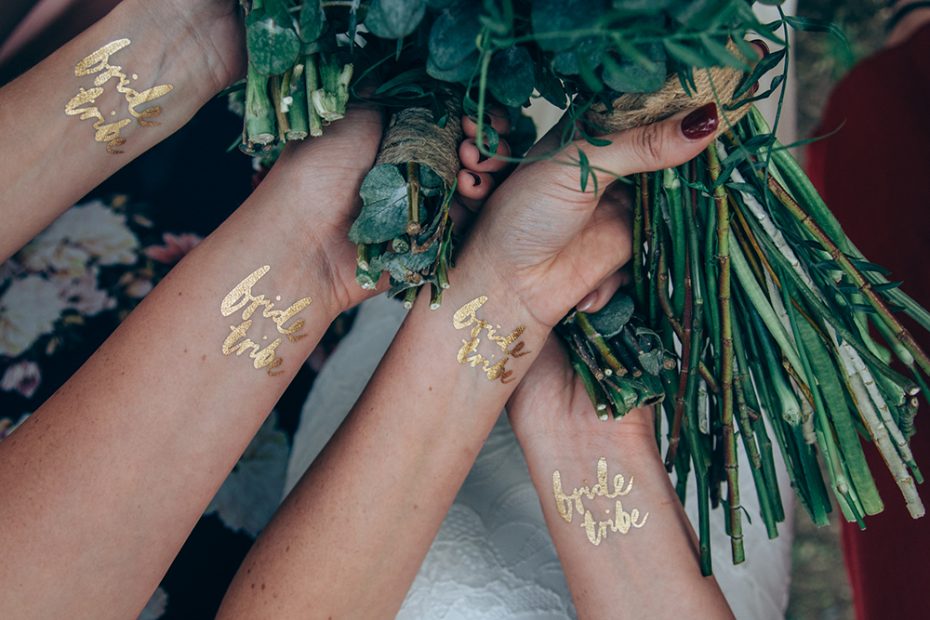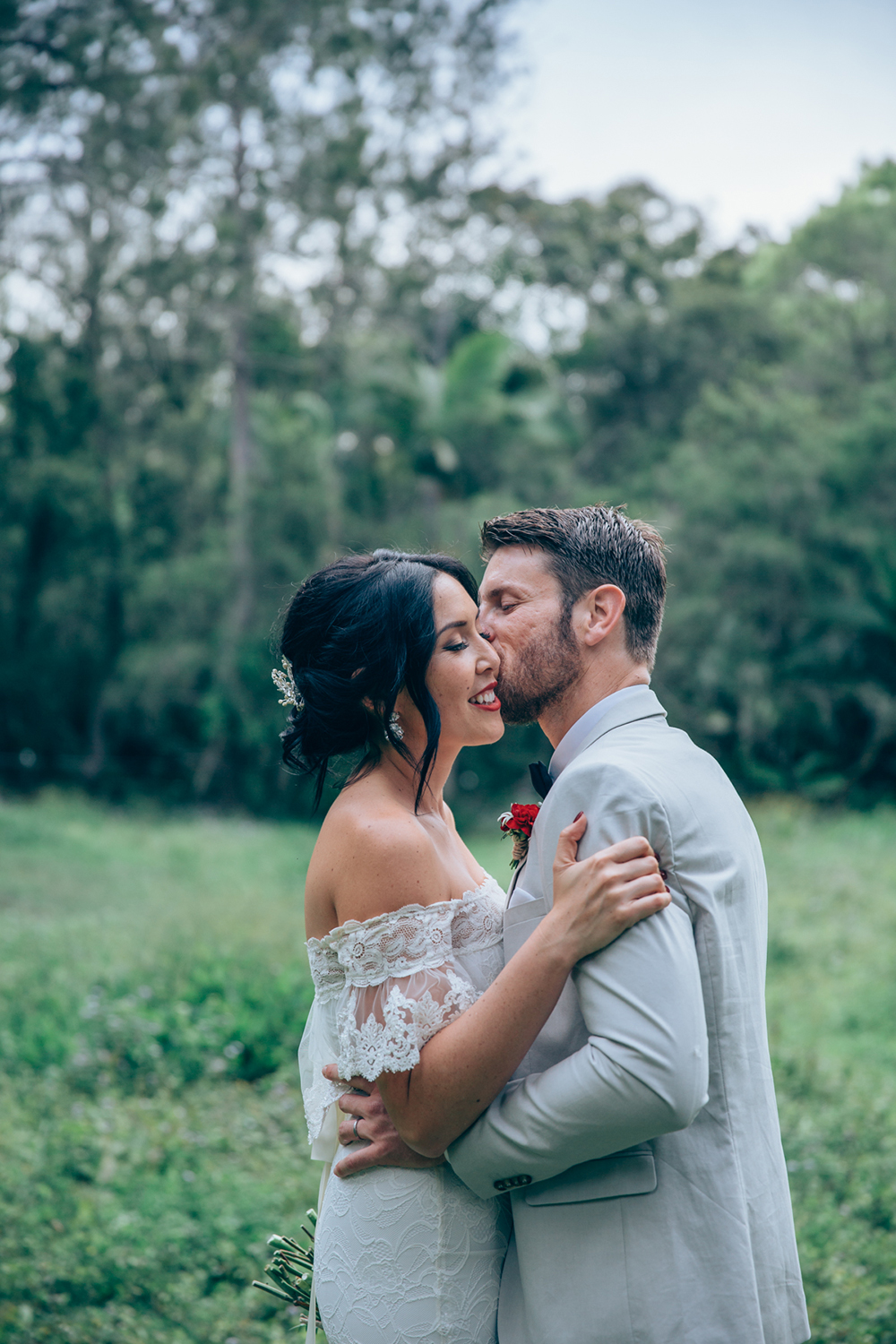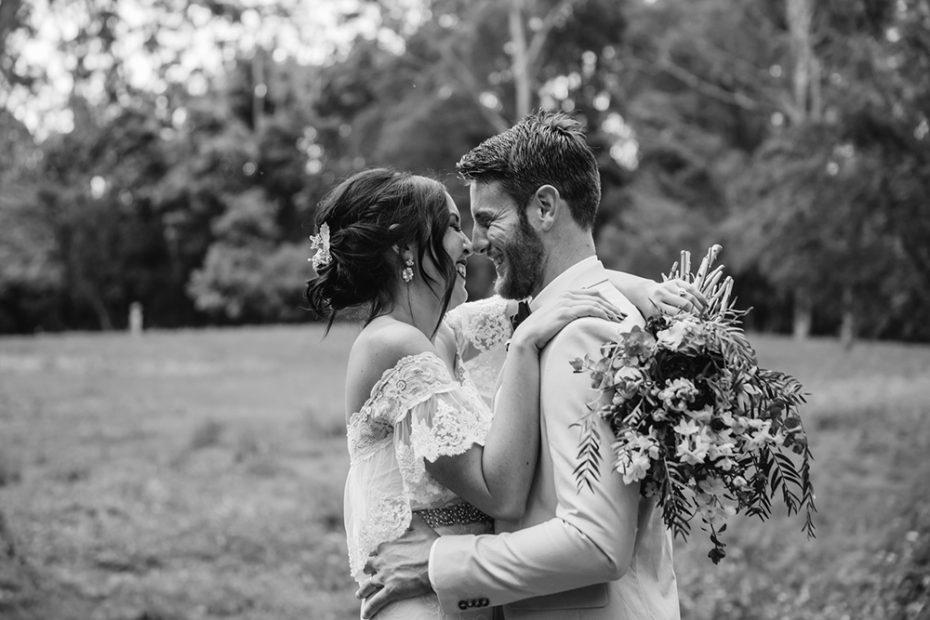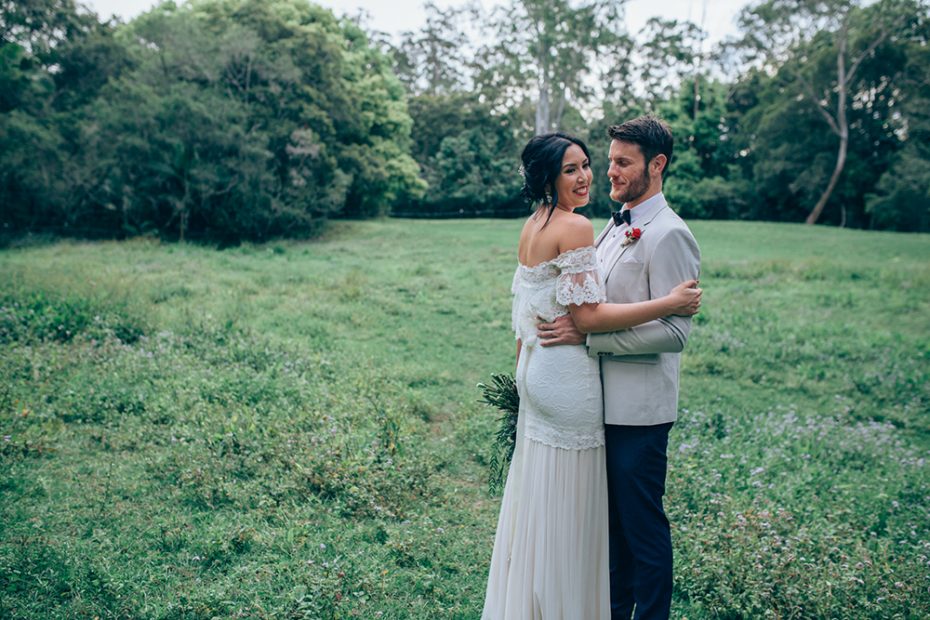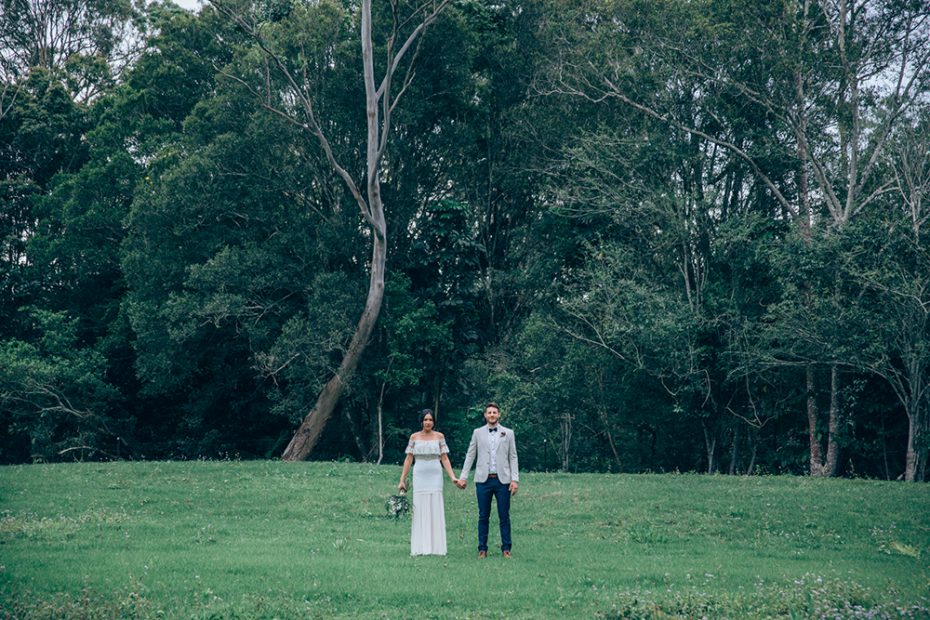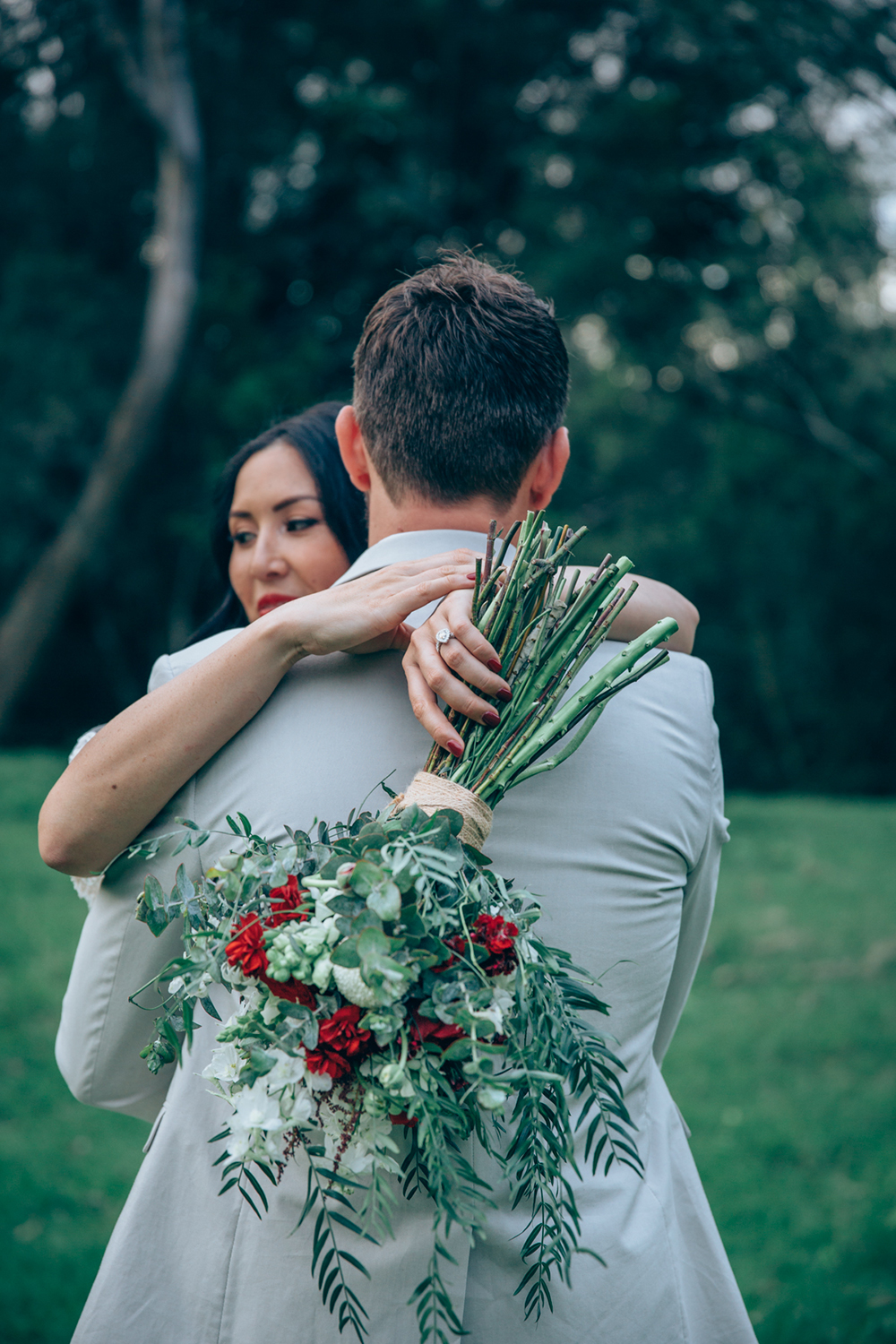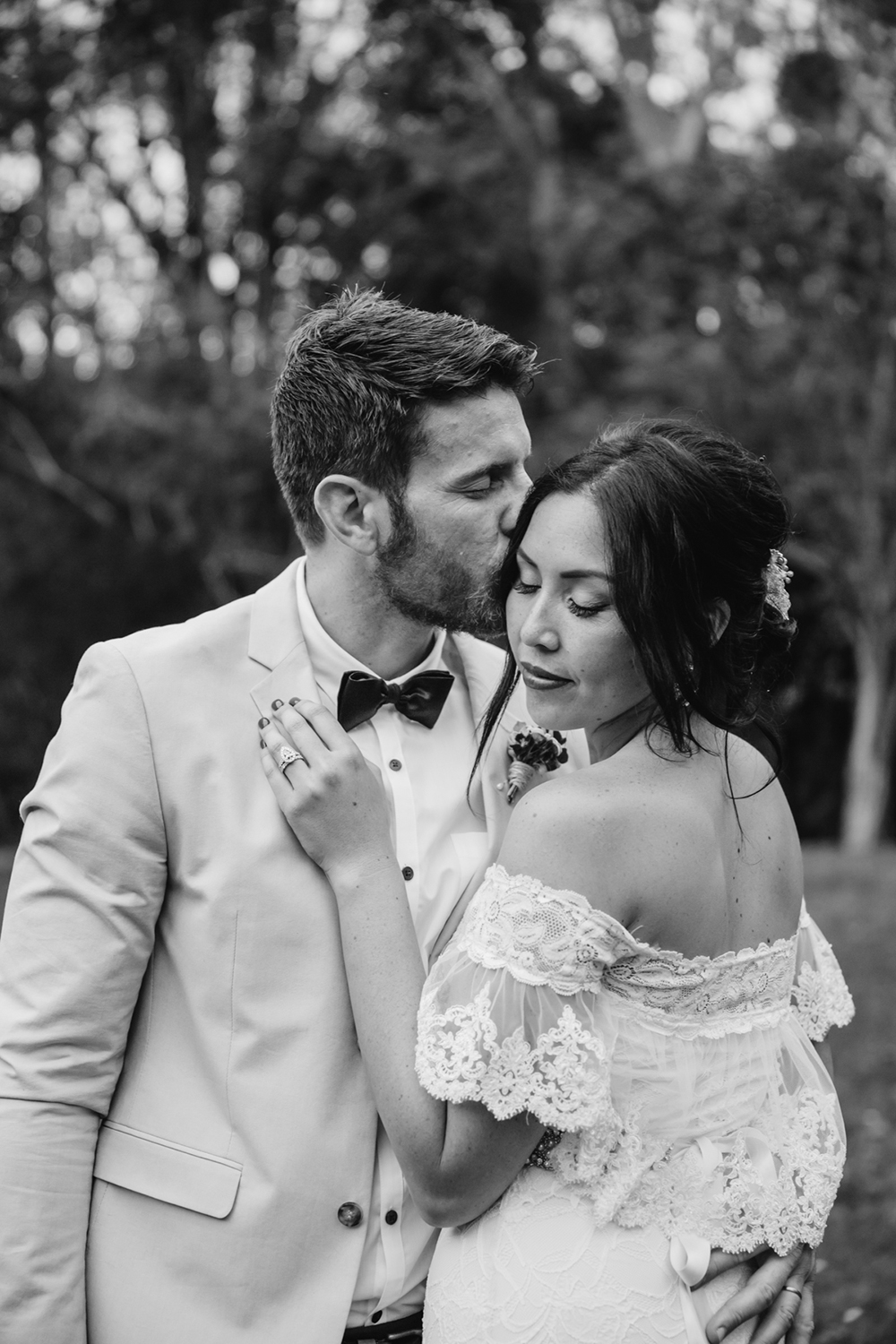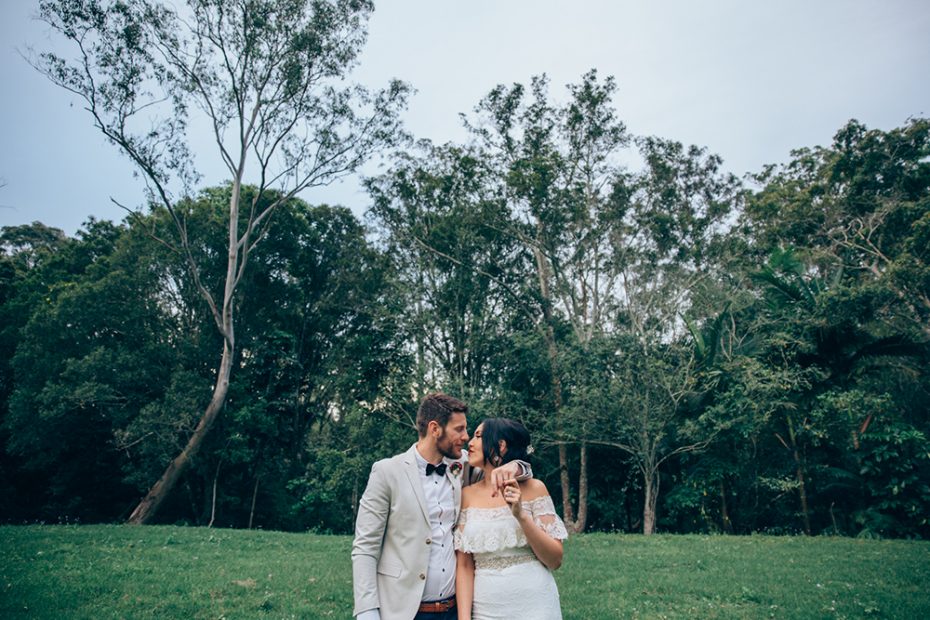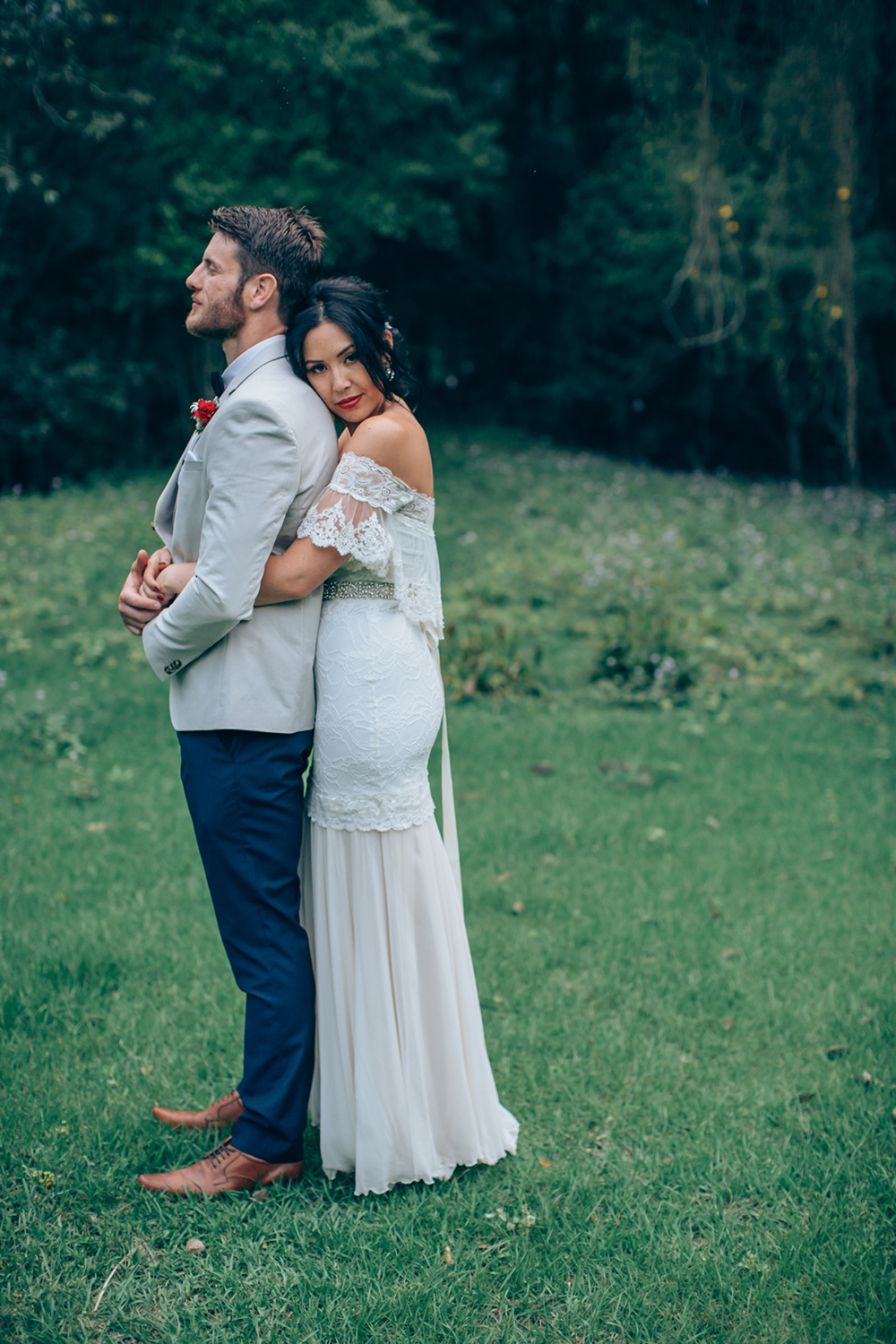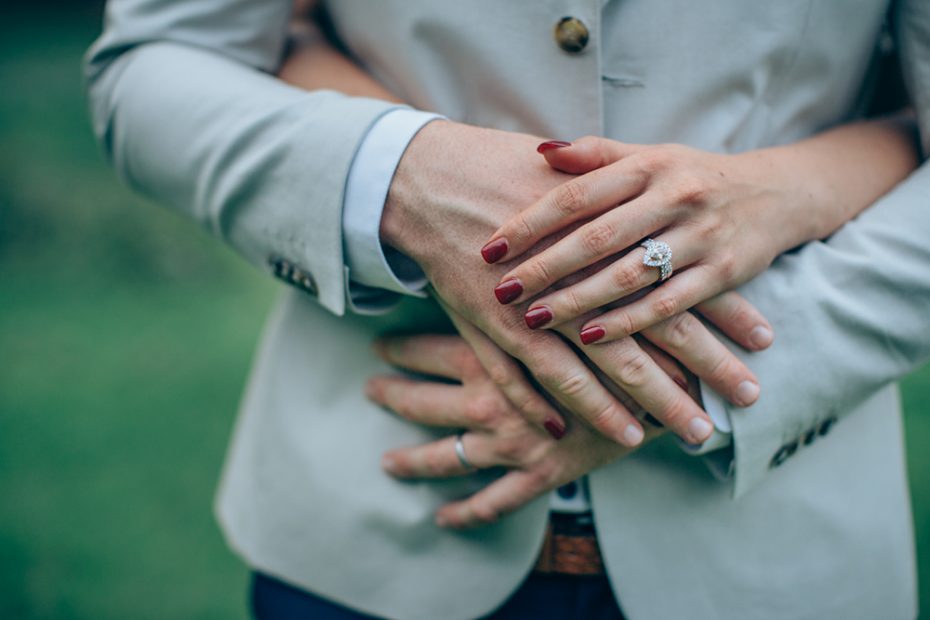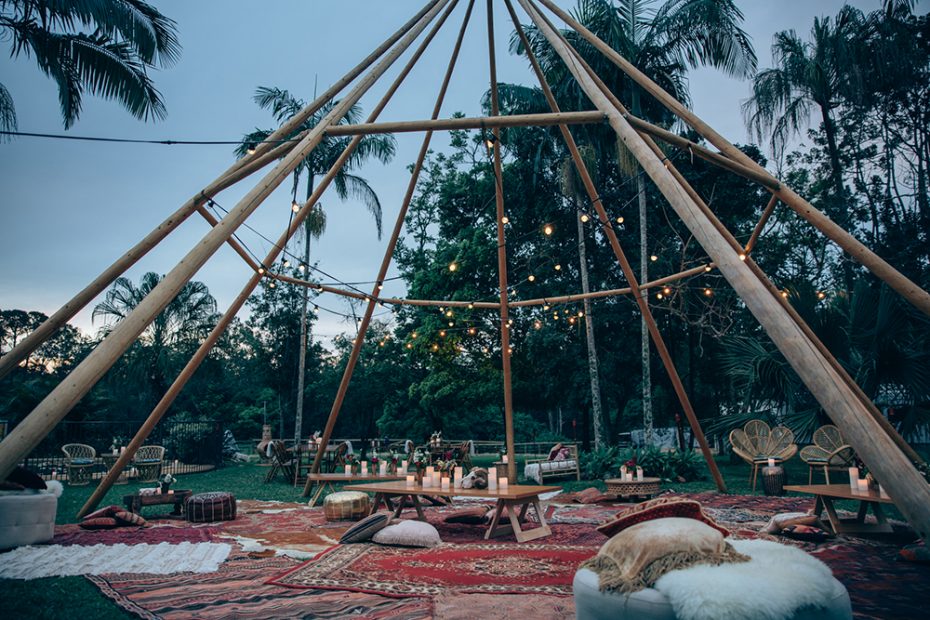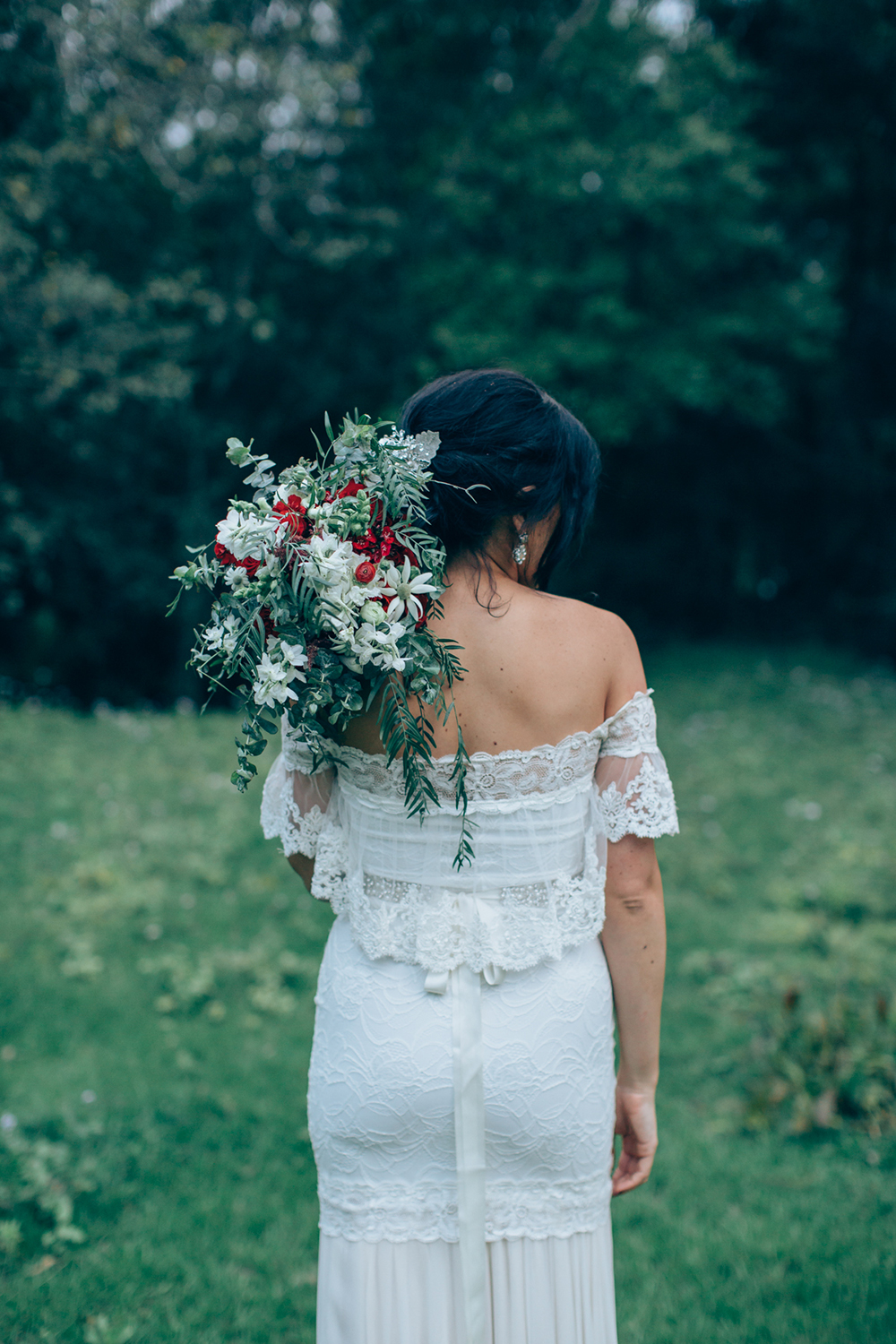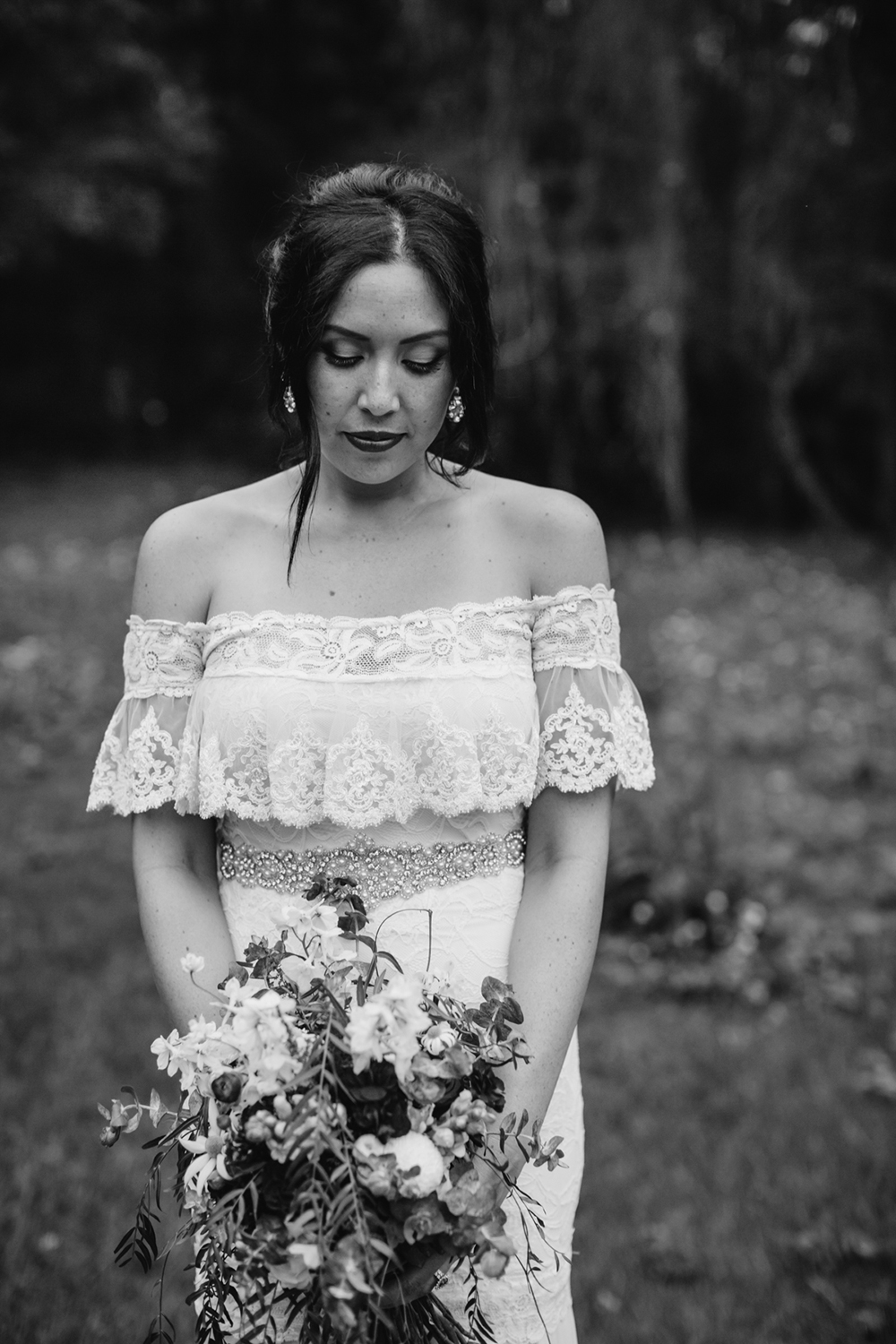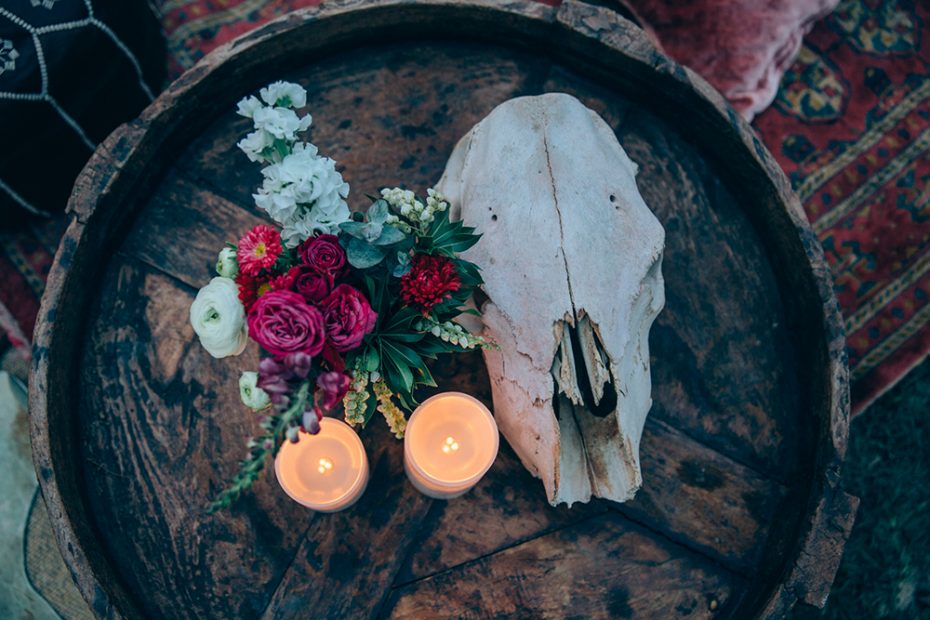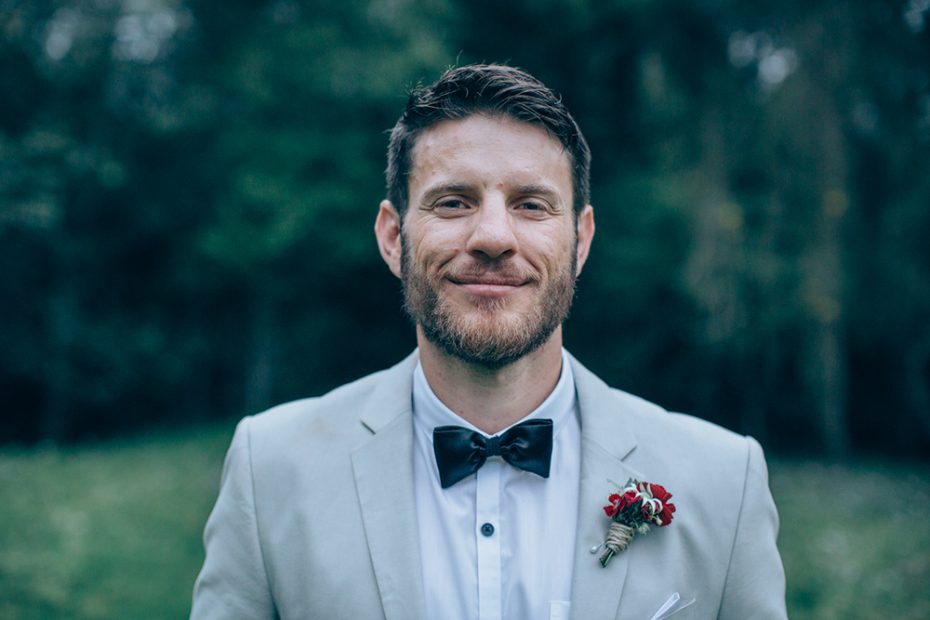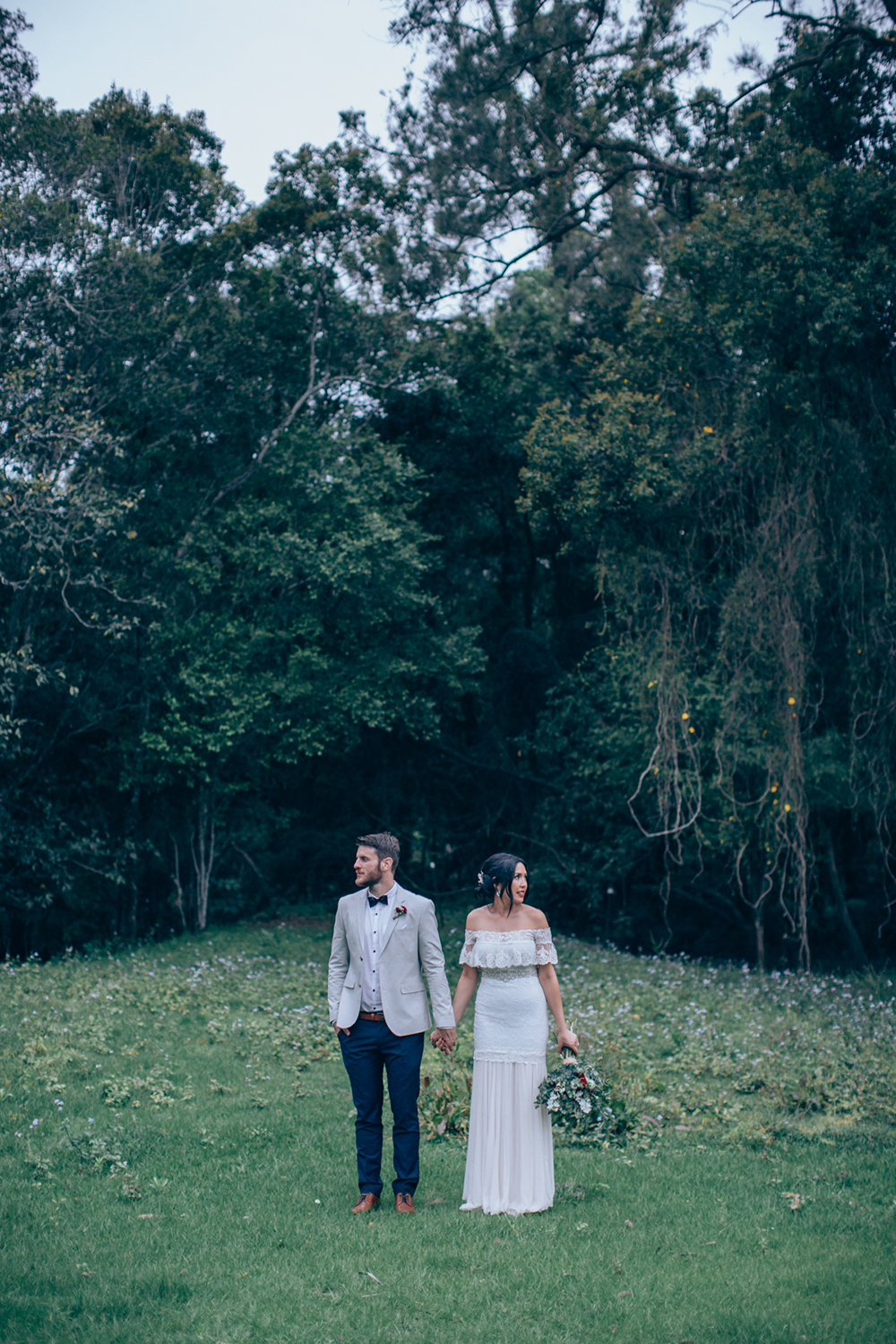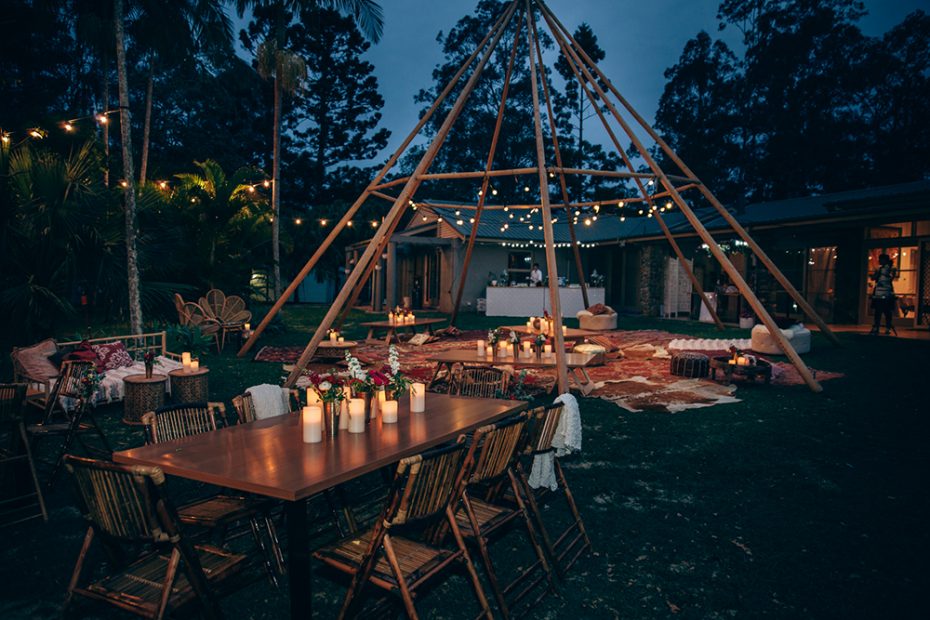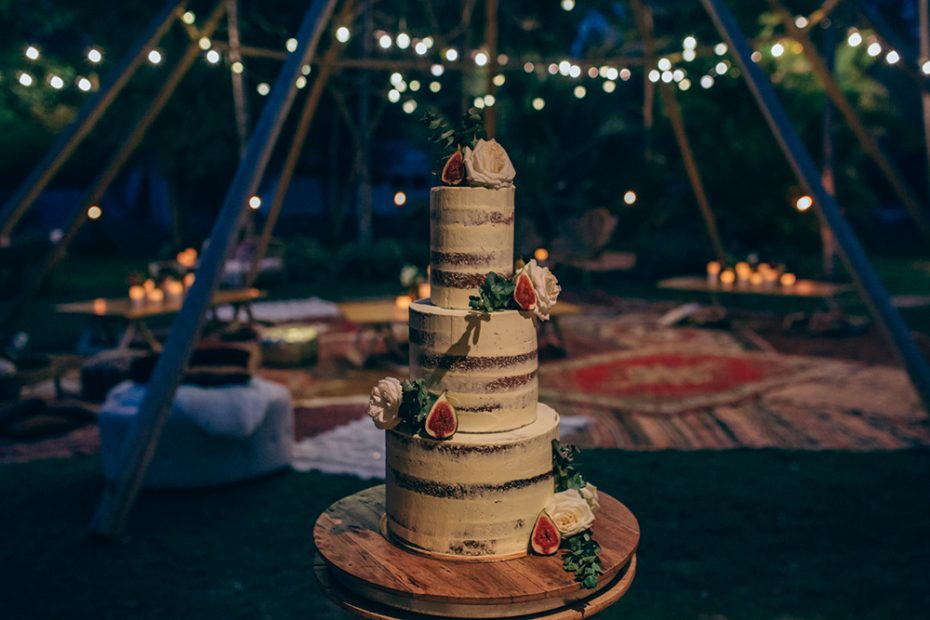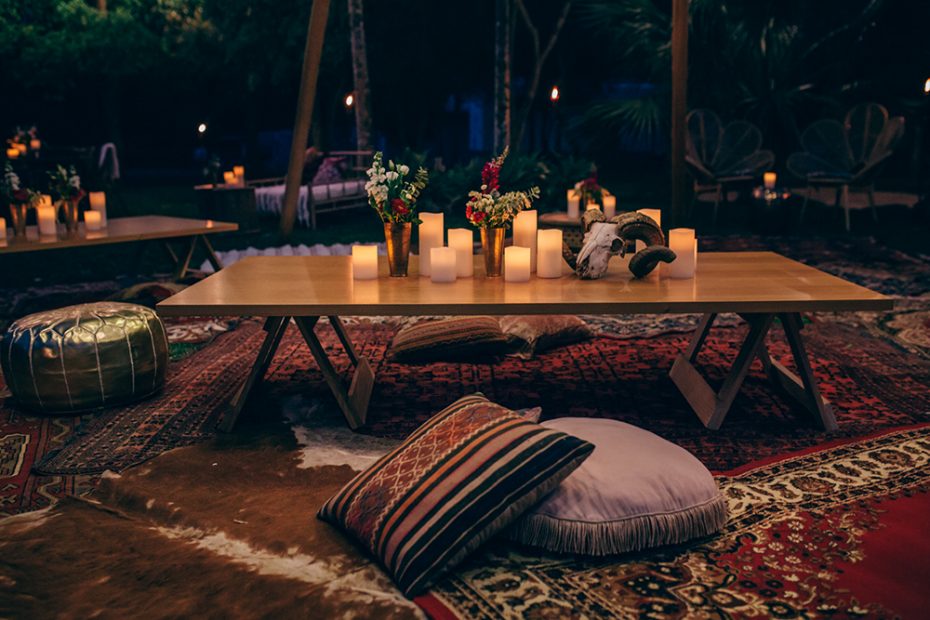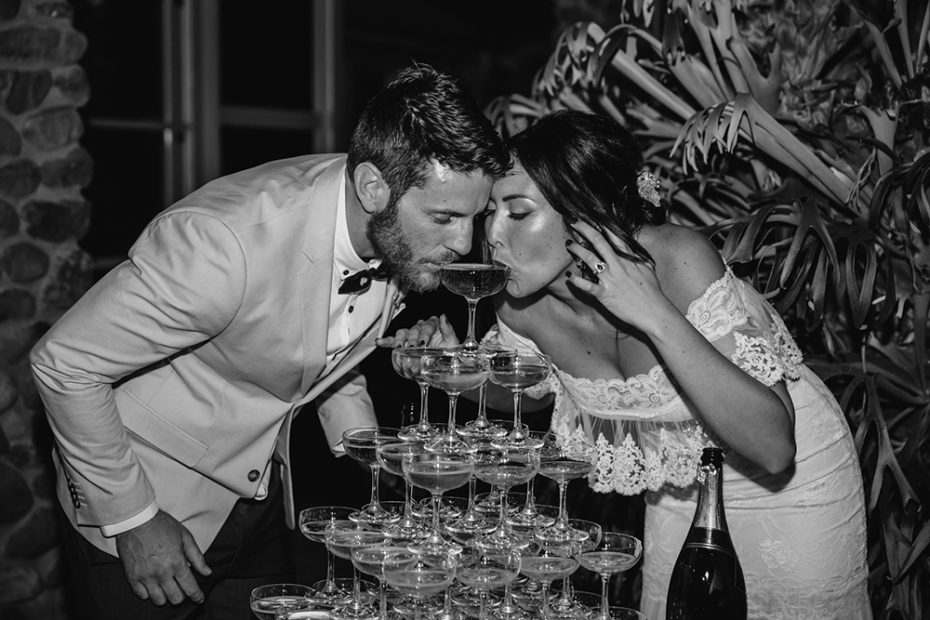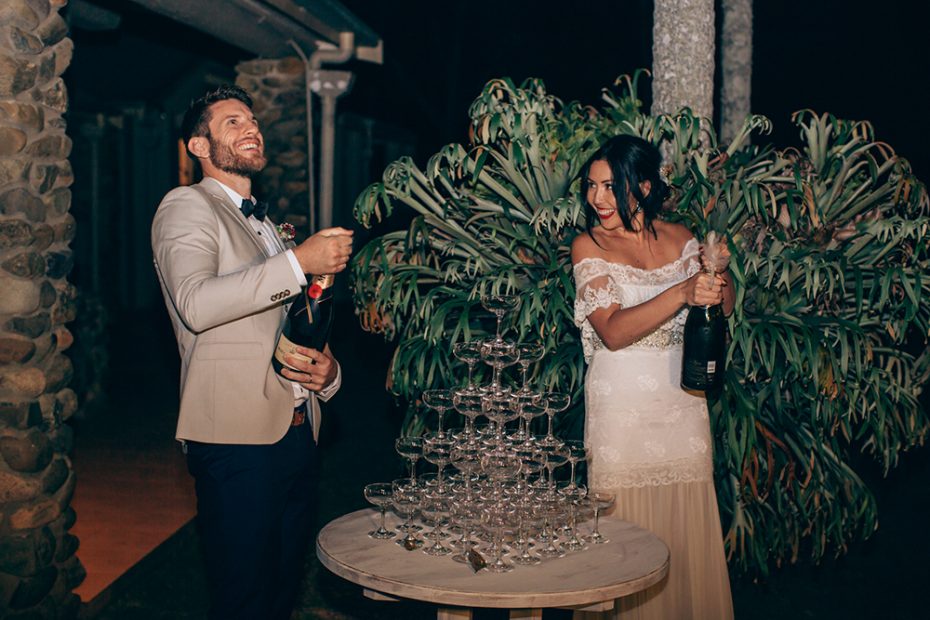 Planner + Stylist: The Events Lounge
Venue: The Secret Garden
Photographer + videographer: Love From Luff
Cake: Cupcakes + Candles
Tipi Hire + lighting: Gold Coast Tipis
Wait staff: Anise Catering
Bouquet florist: The Nesst
Furniture + decor Hire: The Palace + Co, Lovestruck Weddings, The One Day House
Entertainment: Tommy Sheehan
Plant Hire: The Borrowed Nursery
Candles: Love + Protect
Stationery: Sunshine & Confetti