One of the best parts about our job is the journey we take with our couples, as they transition from clients into genuine friends. Years ago, we were lucky enough to work with Adele and Luke – the sweetest, most easy going Gold Coast couple you could ever meet, filled with so much positive energy and excitement for their big day.
Bringing Adele and Luke's wedding to life in the Tweed hinterland was a whole lot of fun for our team and an experience that we will remember forever. Set at a private property in the hills of Tumbulgum, we were inspired by classic romance and beautiful details when it came to styling their gorgeous celebrations.
It wasn't difficult to work with the existing charm of the venue, a stunning French-provincial property with perfectly manicured gardens and incredible hinterland views. With Adele and Luke exchanging vows underneath a giant fig tree, we kept the styling simple and refined with wooden crossback chairs and a lush floral arbour filled with fluffy white hydrangeas and delicate blooms.
Warm sunshine washed over guests as they sipped champagne on the lawn, where we created a contemporary "garden party" feel that tied in perfectly to the venue. With a selection of beautiful cocktail furniture in fresh whites and earthy timbers, guests enjoyed a relaxed canape hour mingling in the grounds of the property
An elegant marquee reception for the evening was the very essence of French-country charm, with a neutral colour palette and classic, sophisticated details. Gold beaded charger plates, crystal-cut glassware and tapered candles created a refined tablescape on gorgeous stone grey cloths. Simple, unstructured floral arrangements in textured gold vases lined the tables, while hand-painted watercolour stationery added some subtle colour into the place settings.
With a romantic loveseat at the bridal table for Adele and Luke to soak up the atmosphere, we hung clusters of white lanterns from the roof of the marquee to create a warm and intimate ambience for the evening. In one of our favourite moments from the day, Adele and Luke shared their first dance together under the stars while guests toasted them with sparklers – a truly romantic ending to an already incredible day.
Captured so beautifully by Joseph Willis and featured in Cosmo Bride, this is one wedding we will always hold close to our hearts. Fast forward 3 years and we've now worked with Adele and Luke on their baby shower and watched them welcome their first bub into the world. Forming genuine friendships like this with our couples is exactly why we love what we do.
See more from Adele and Luke's dreamy day below, along with the suppliers that helped to make it all happen. You can also get in touch with our team for more information on our wedding planning and styling services for your own big day!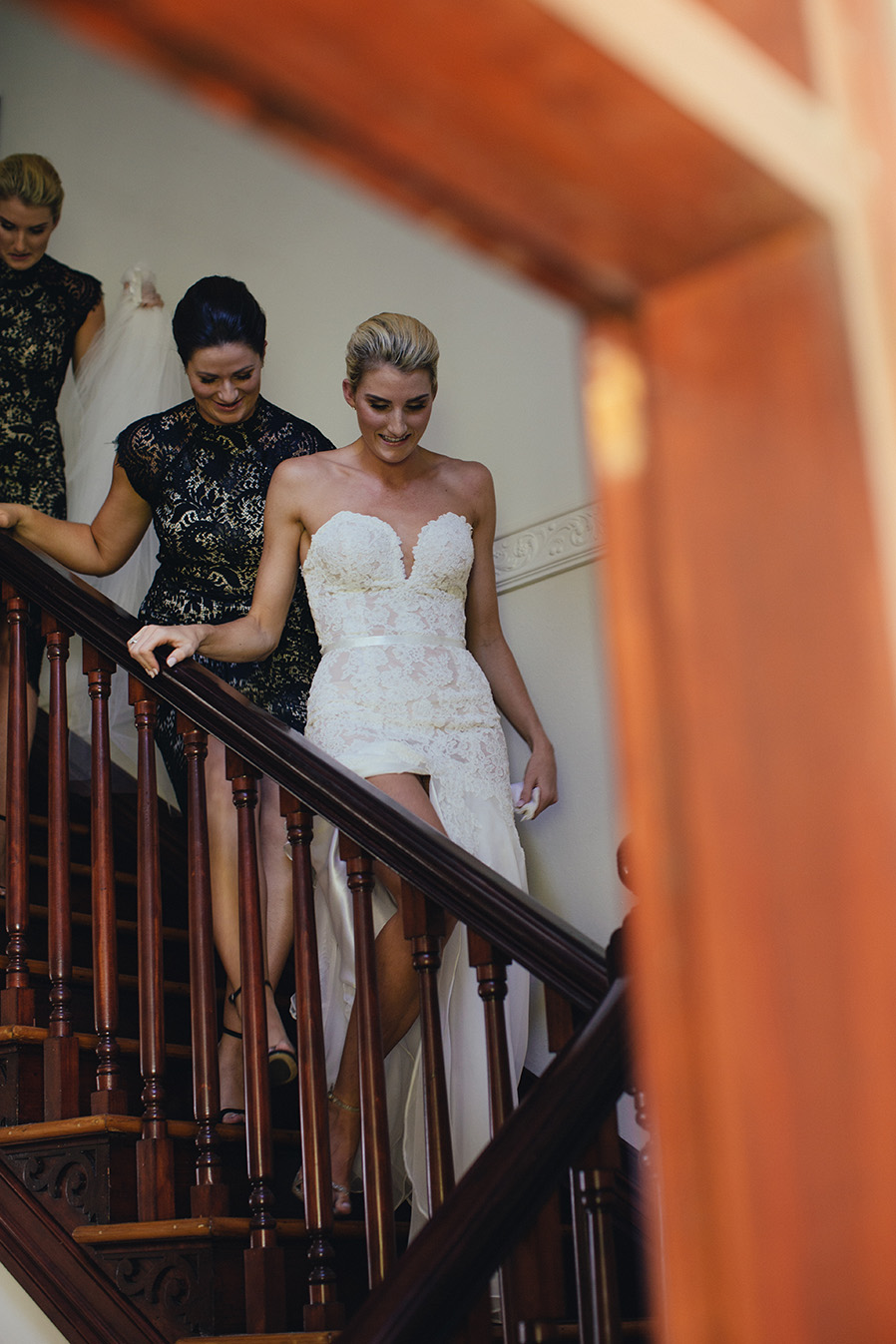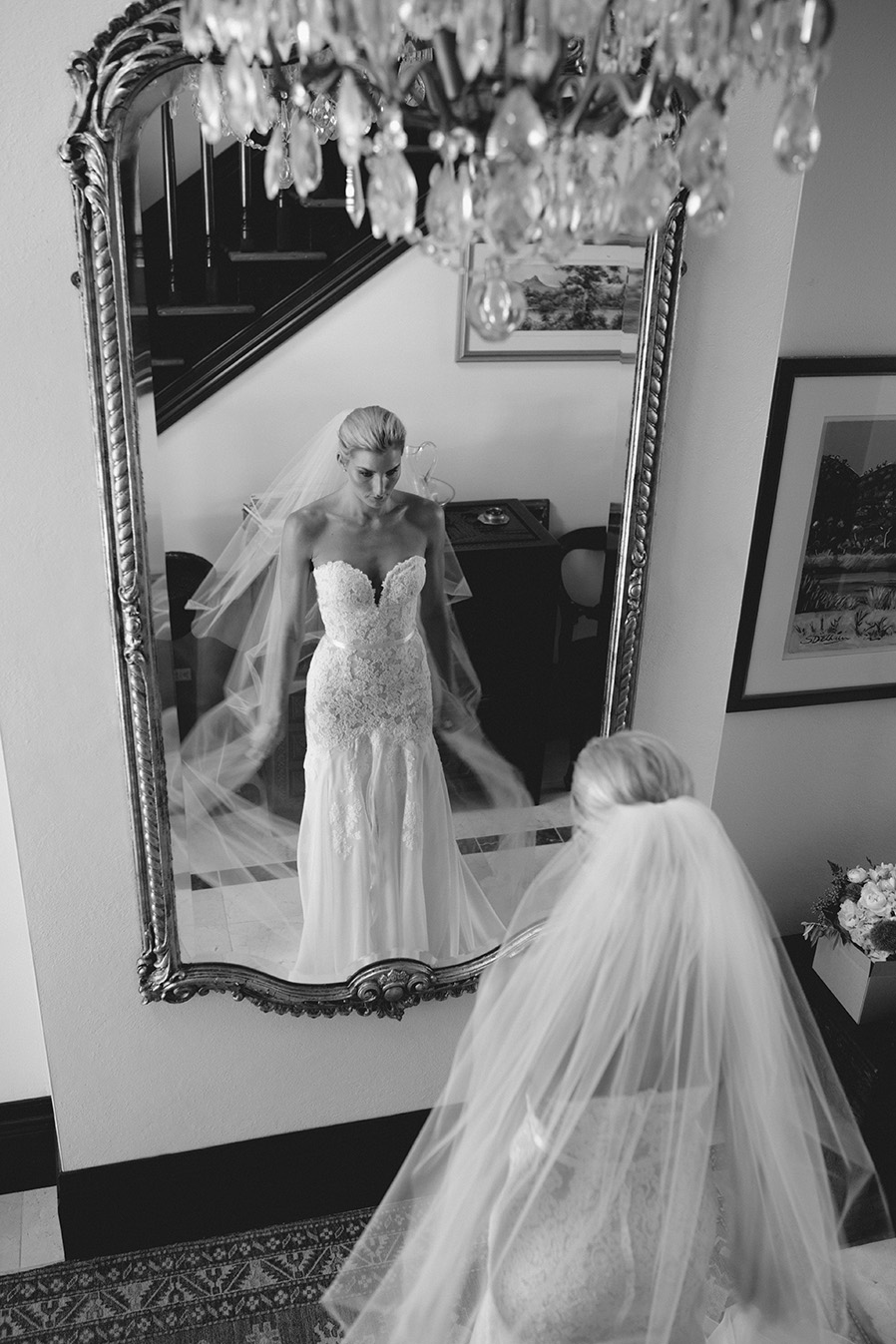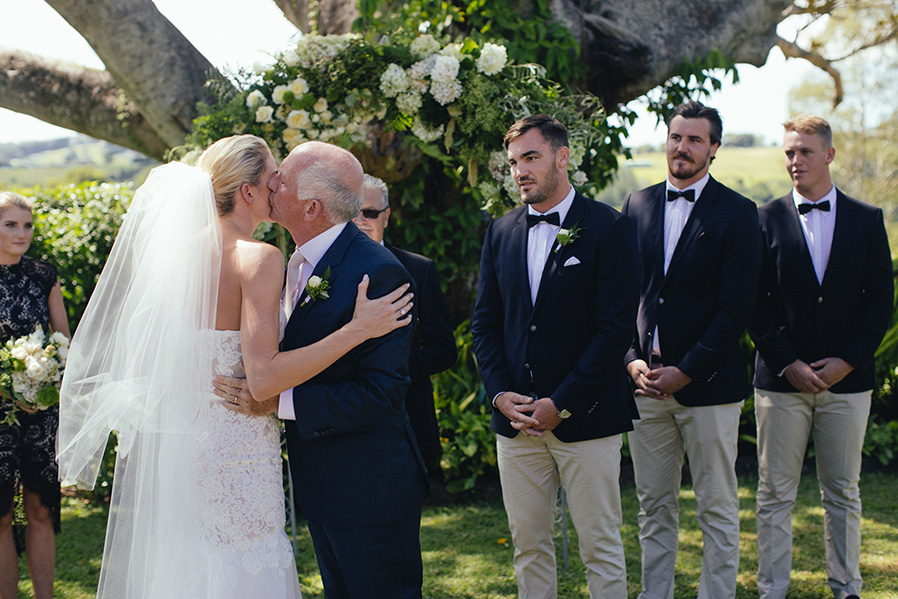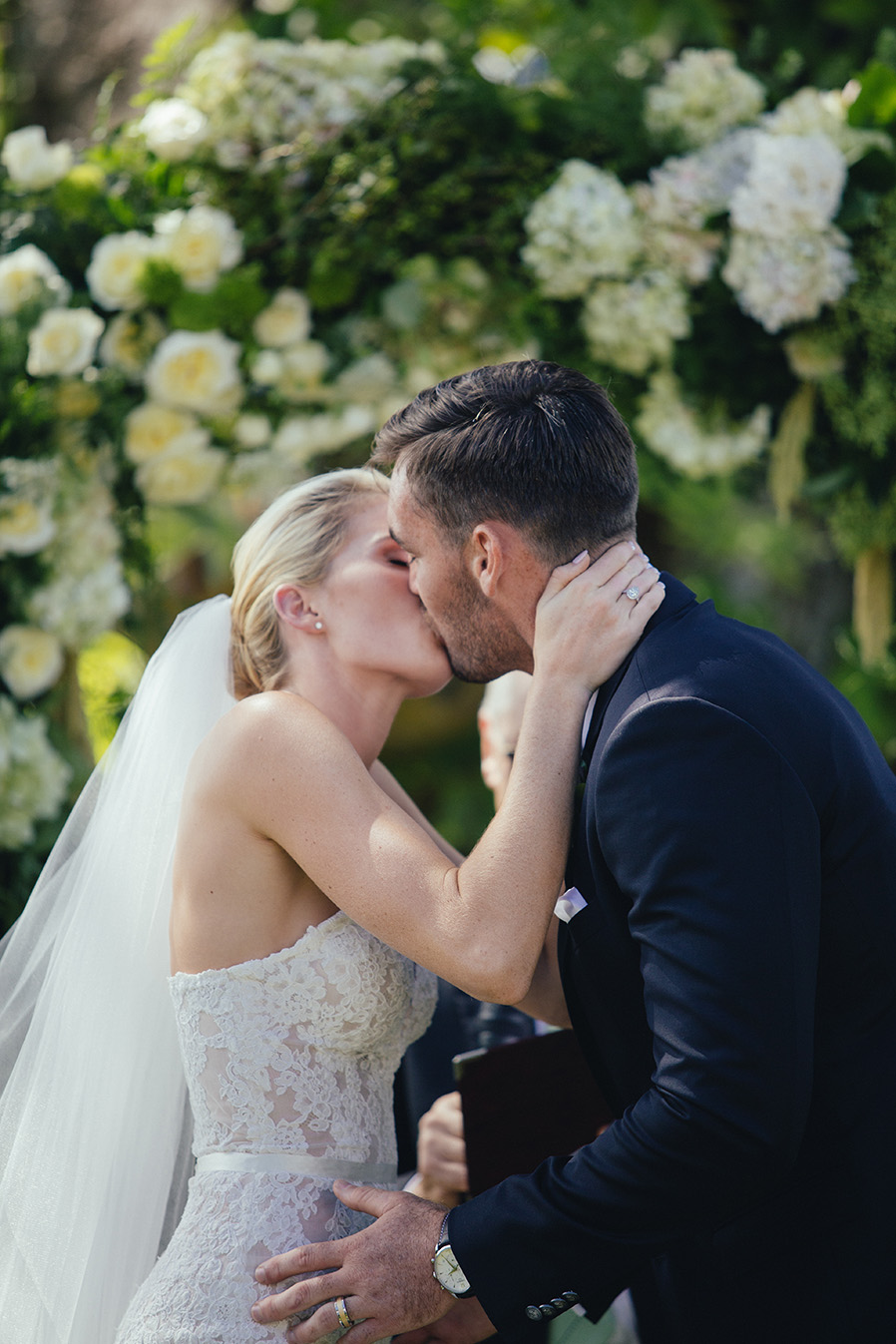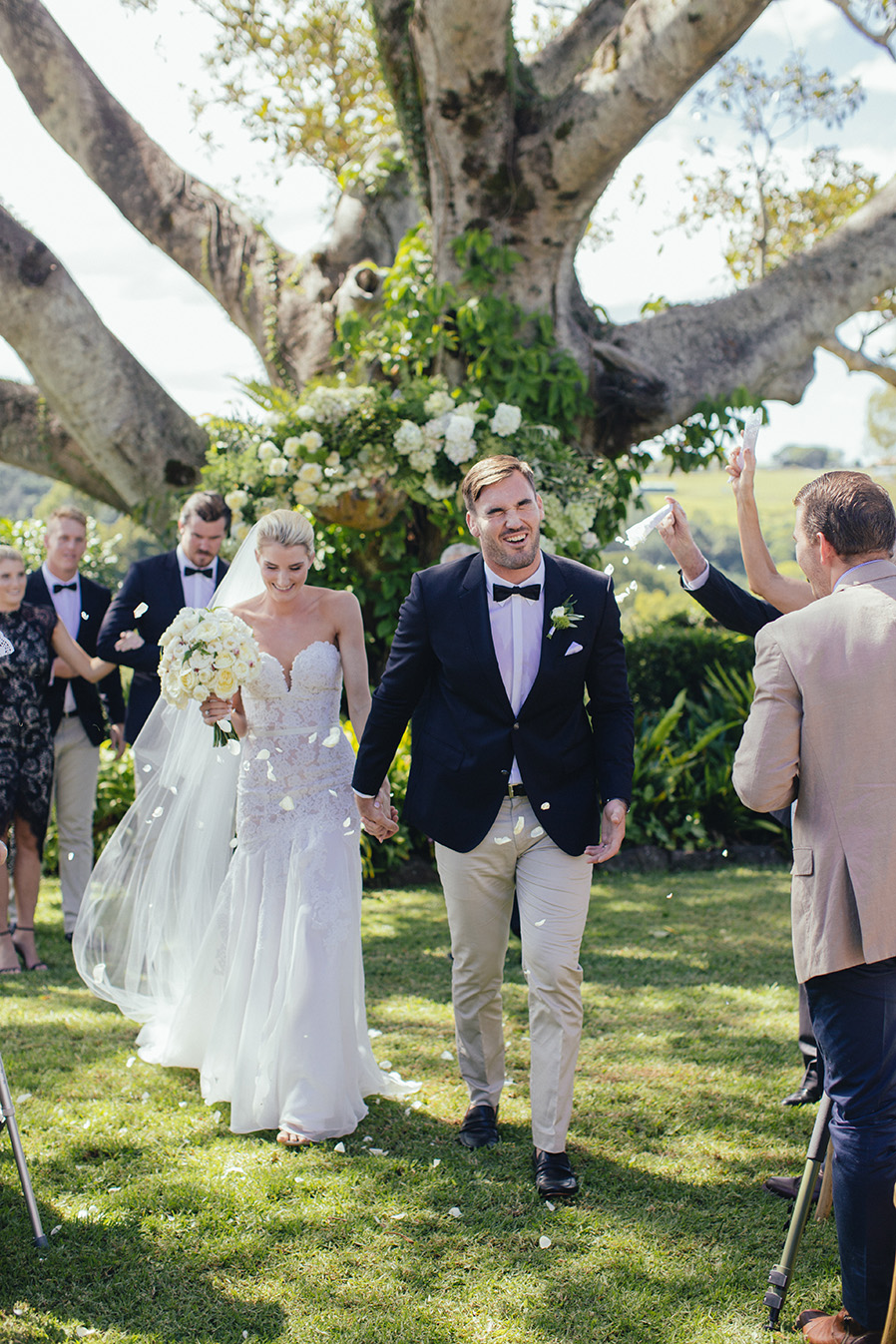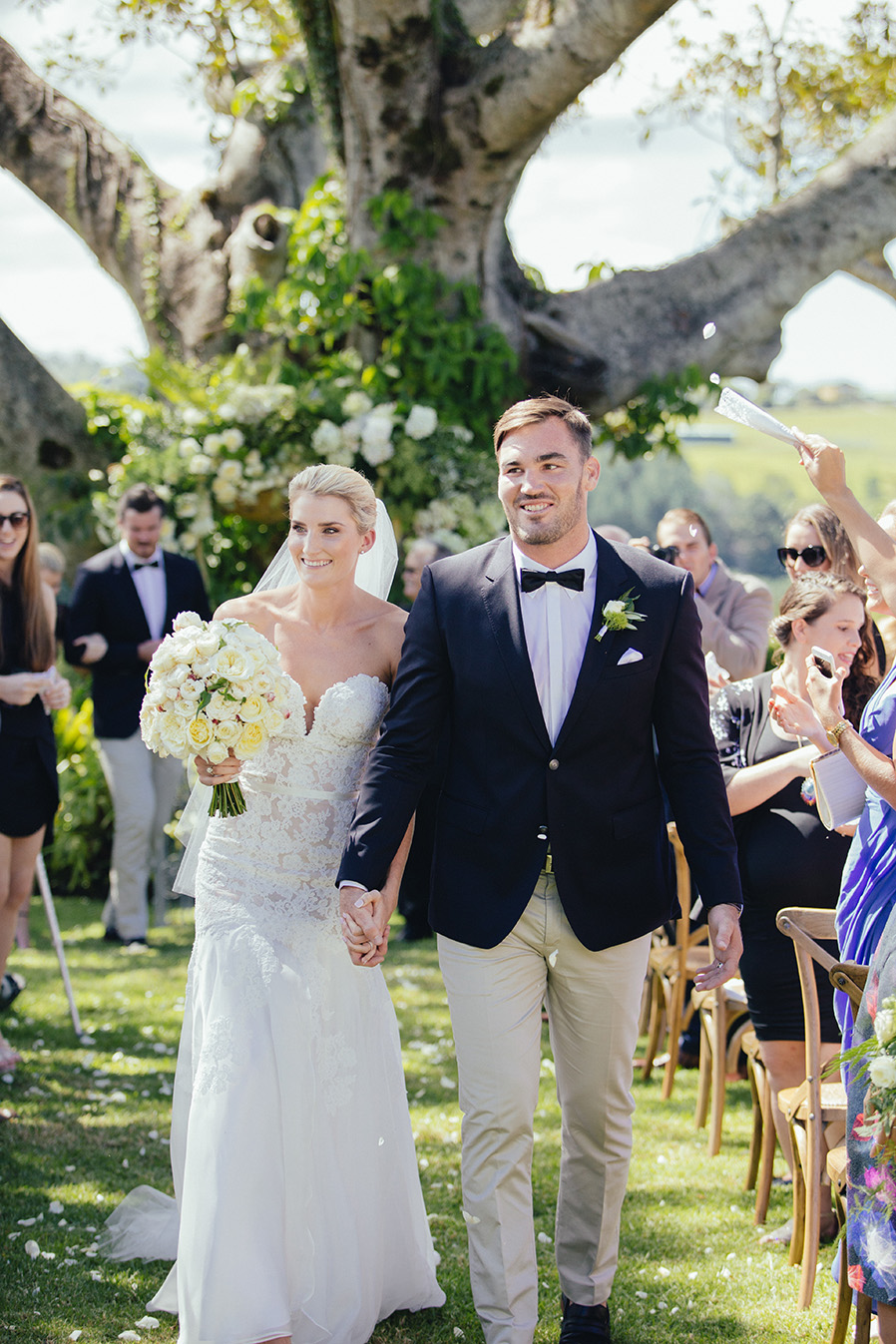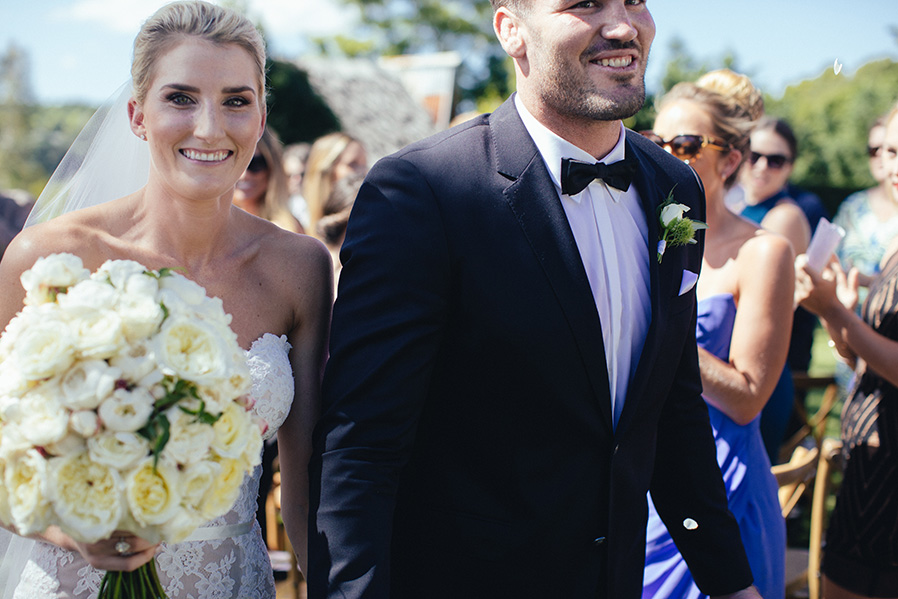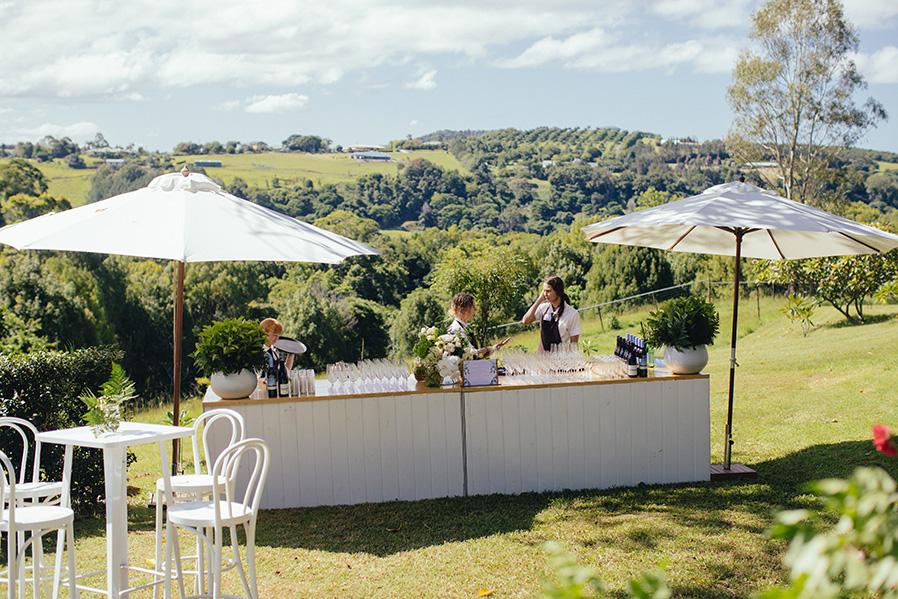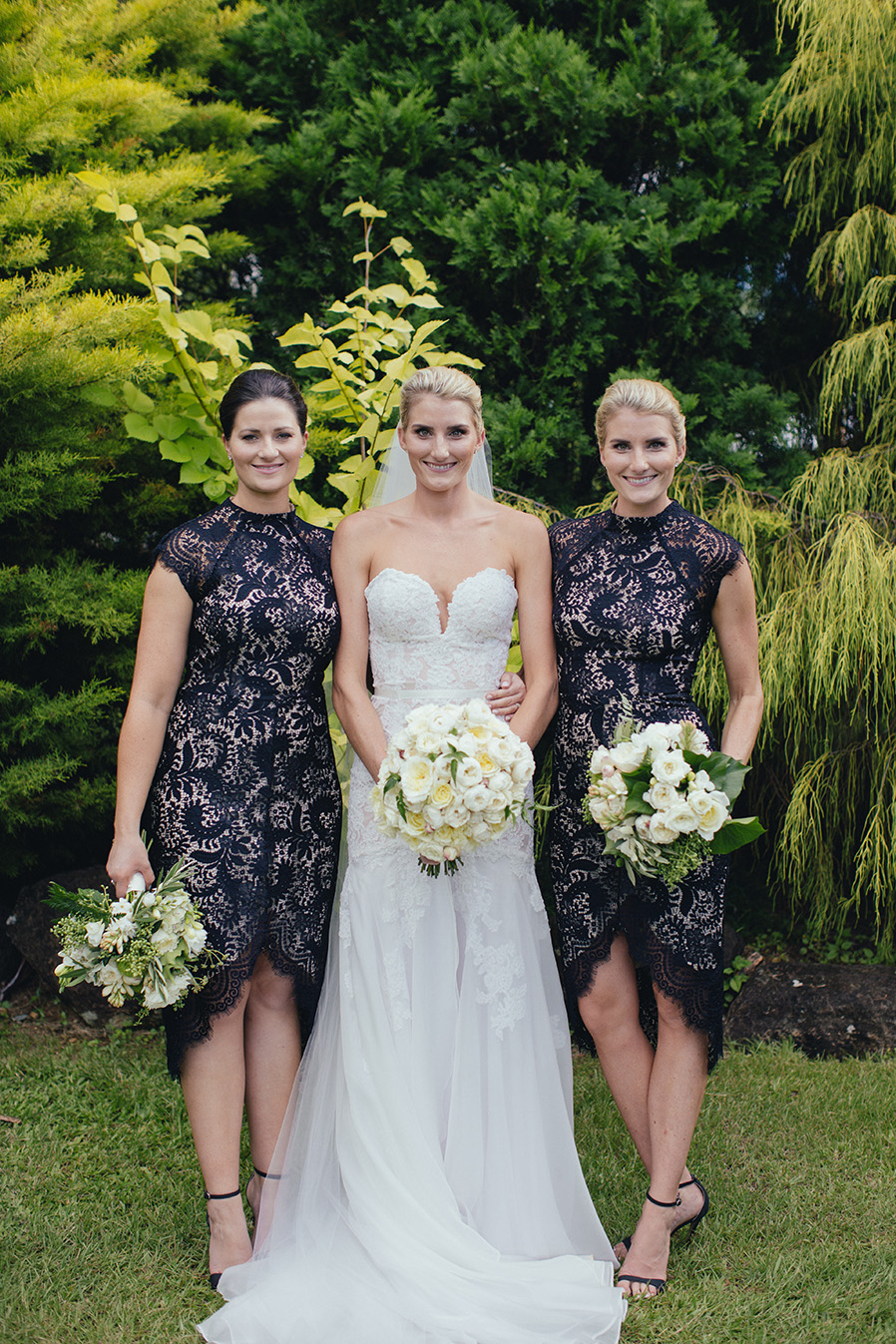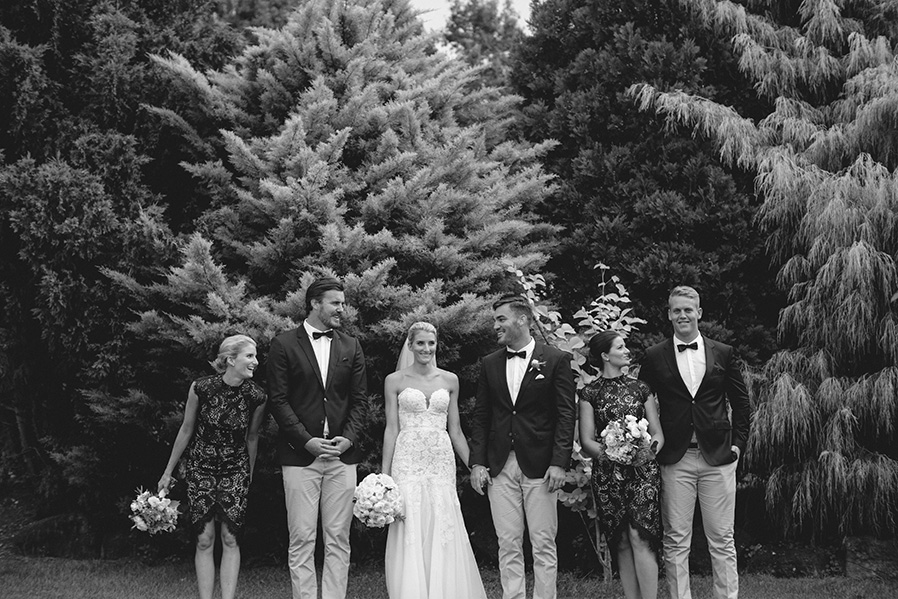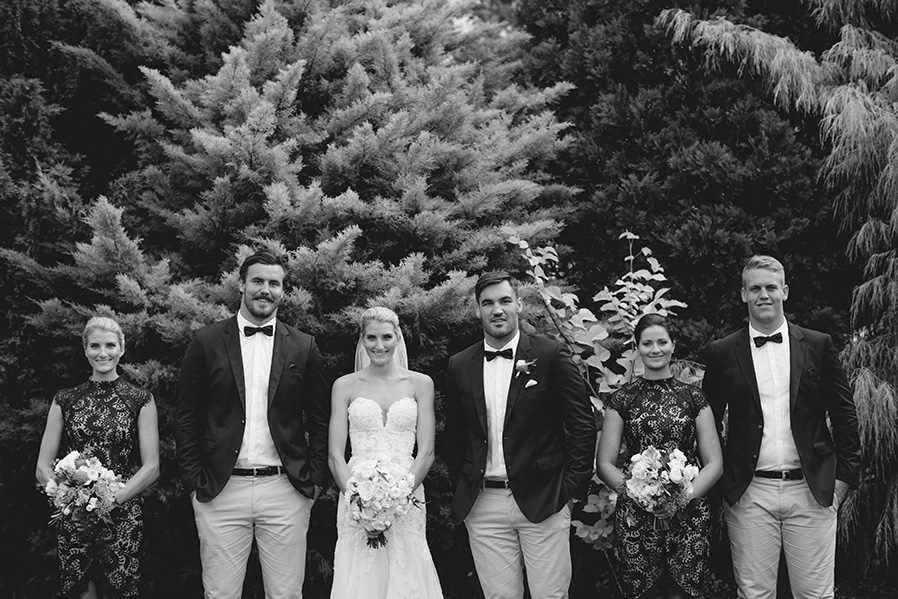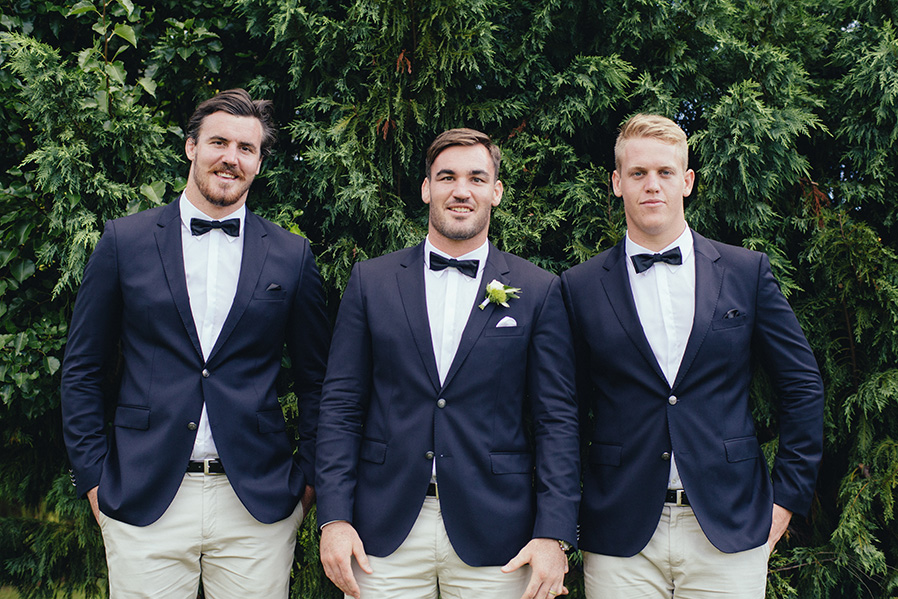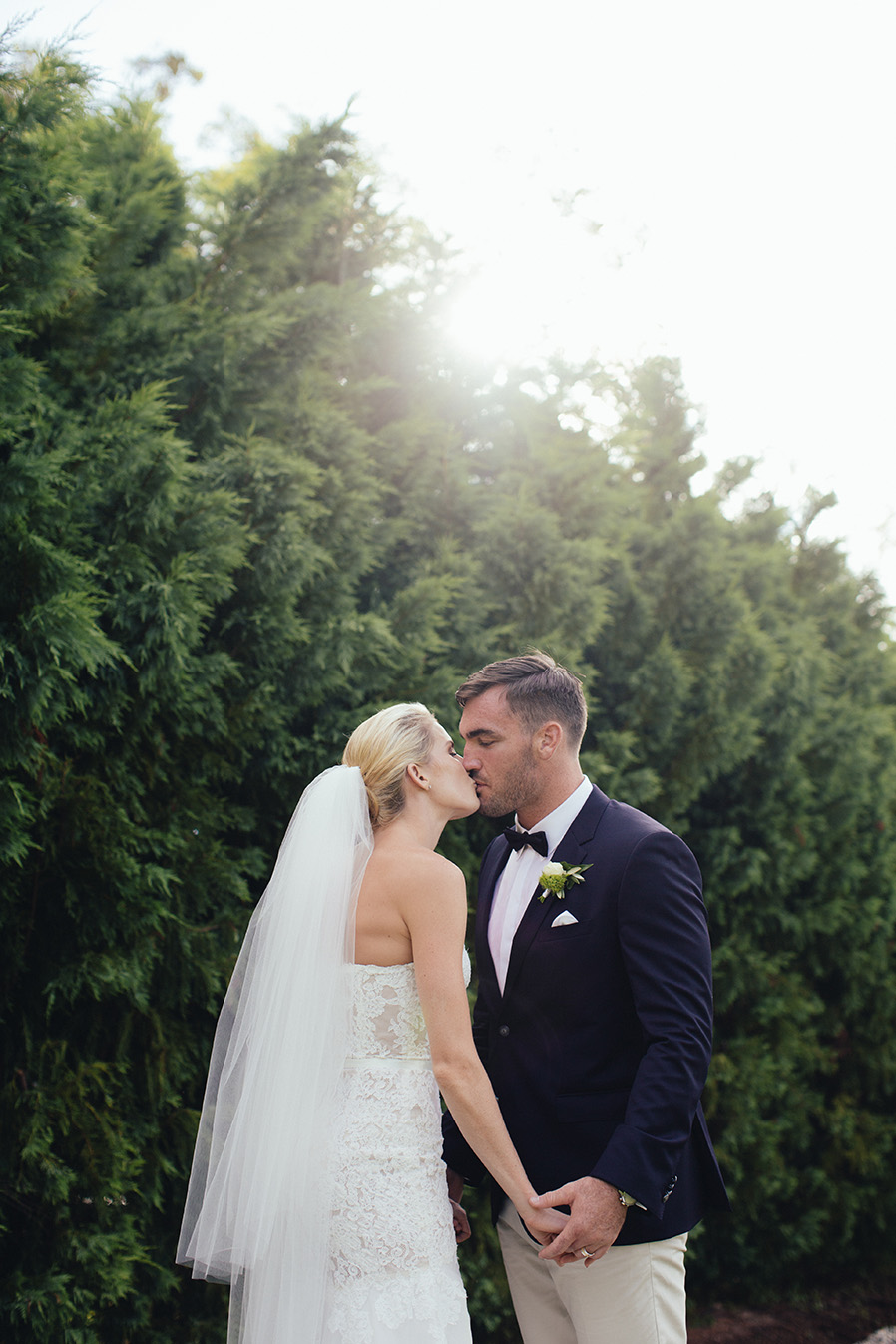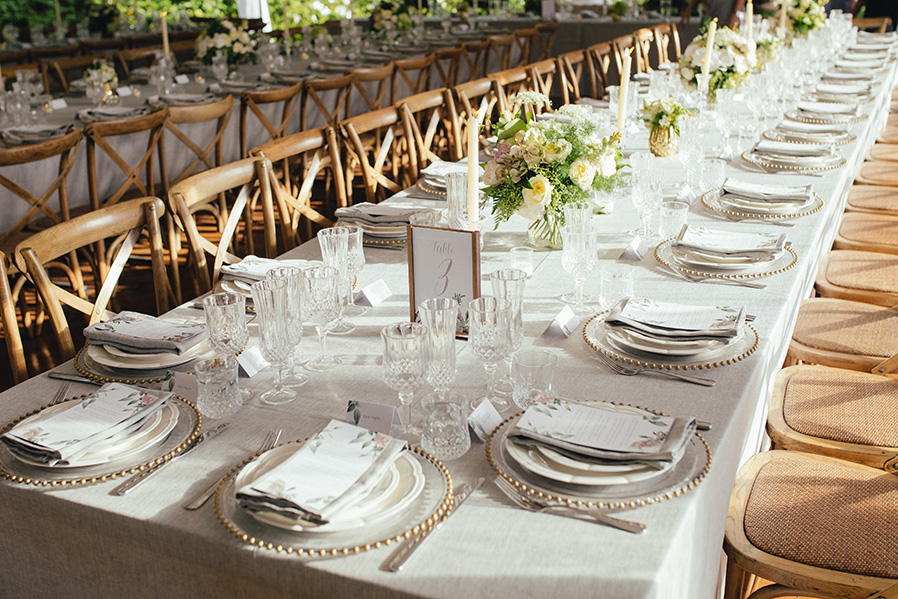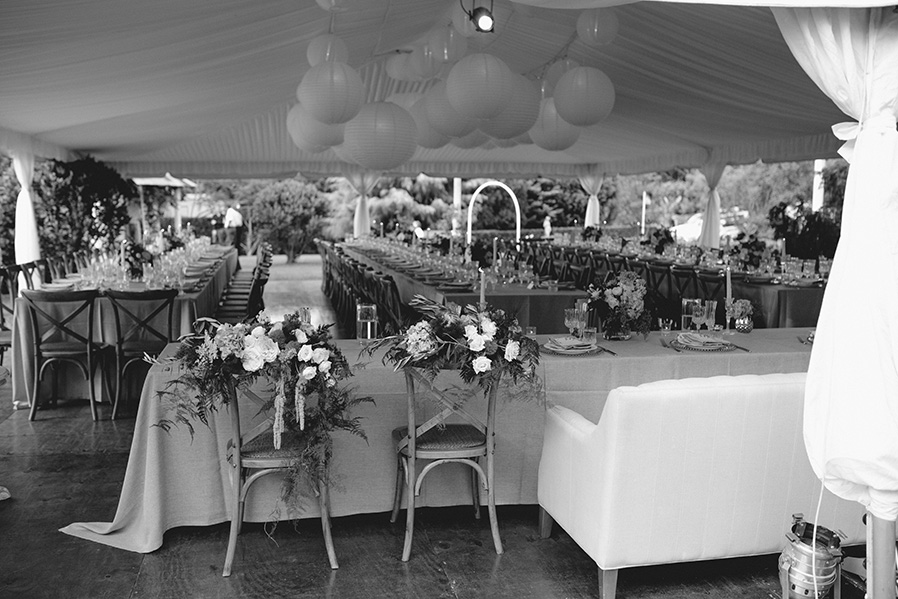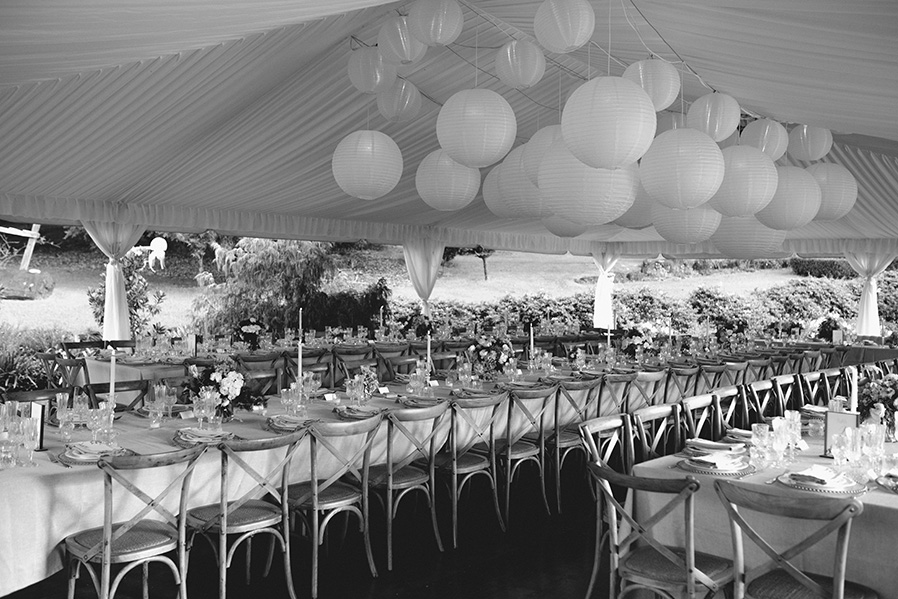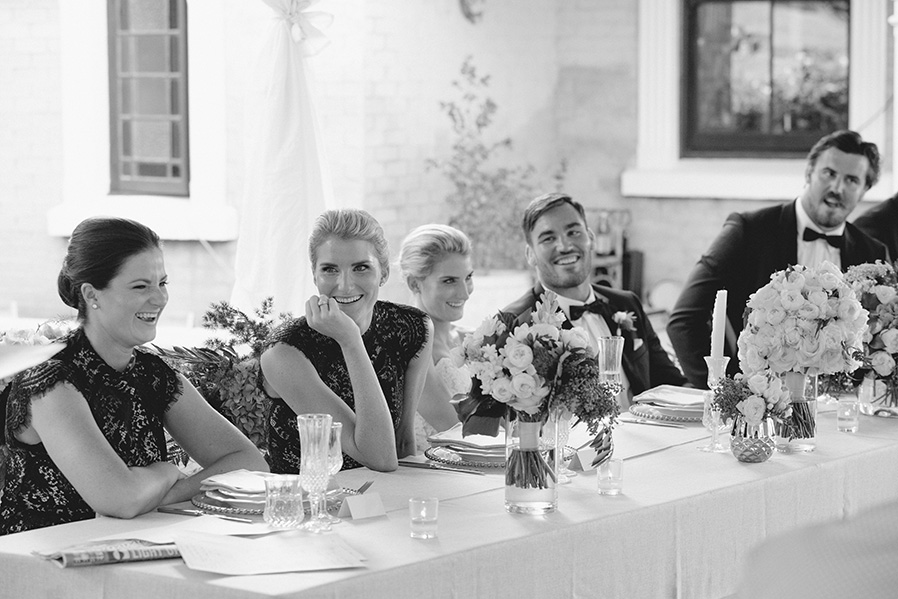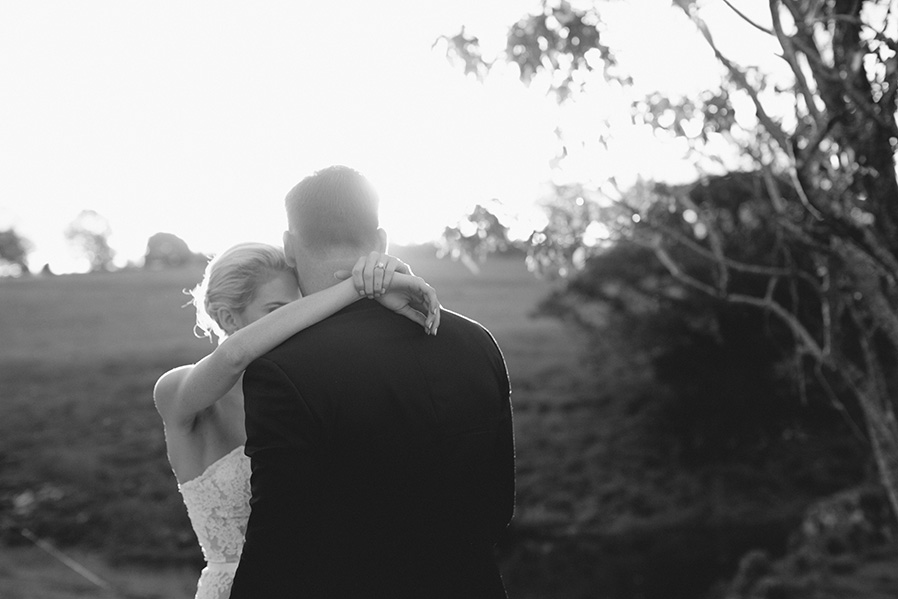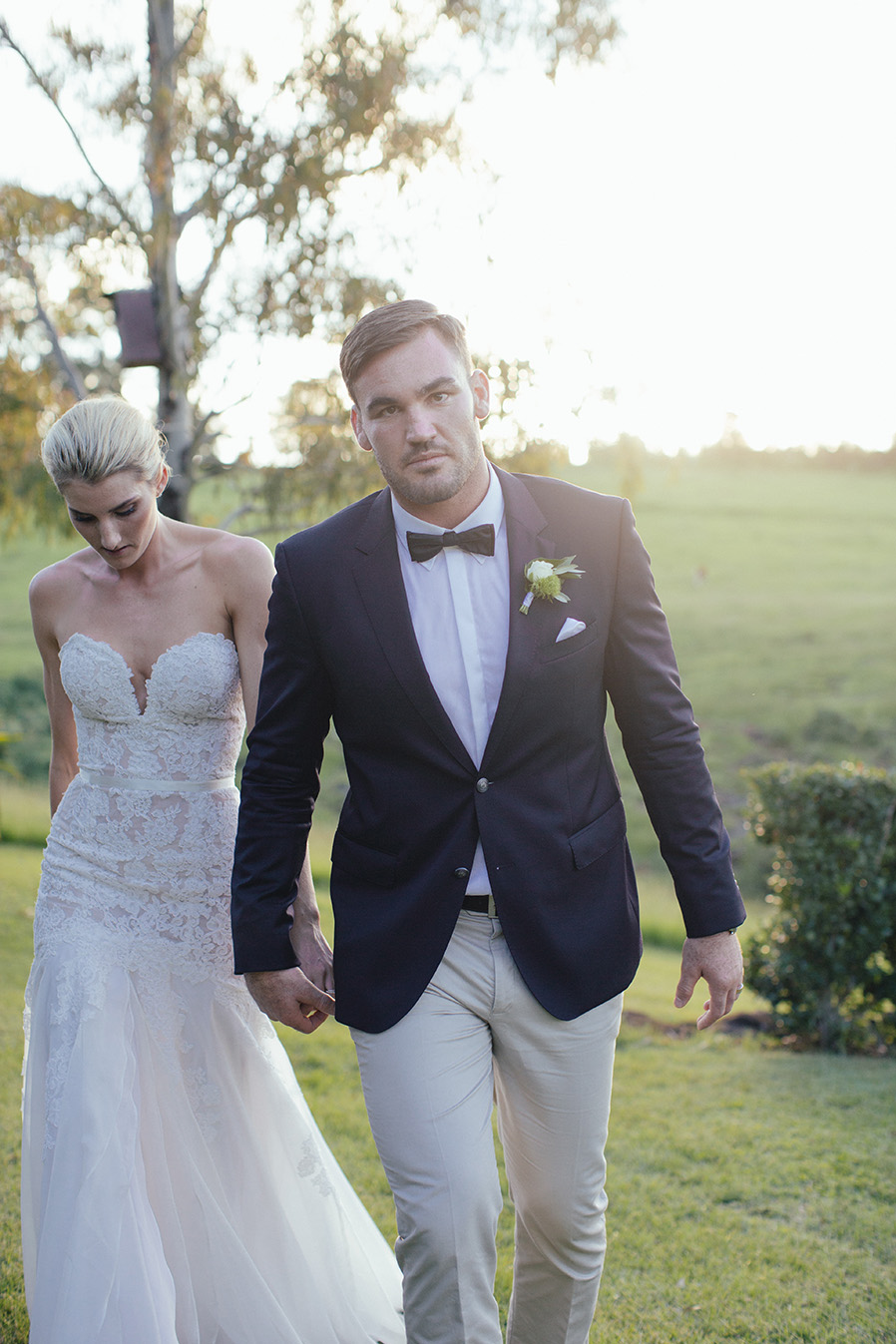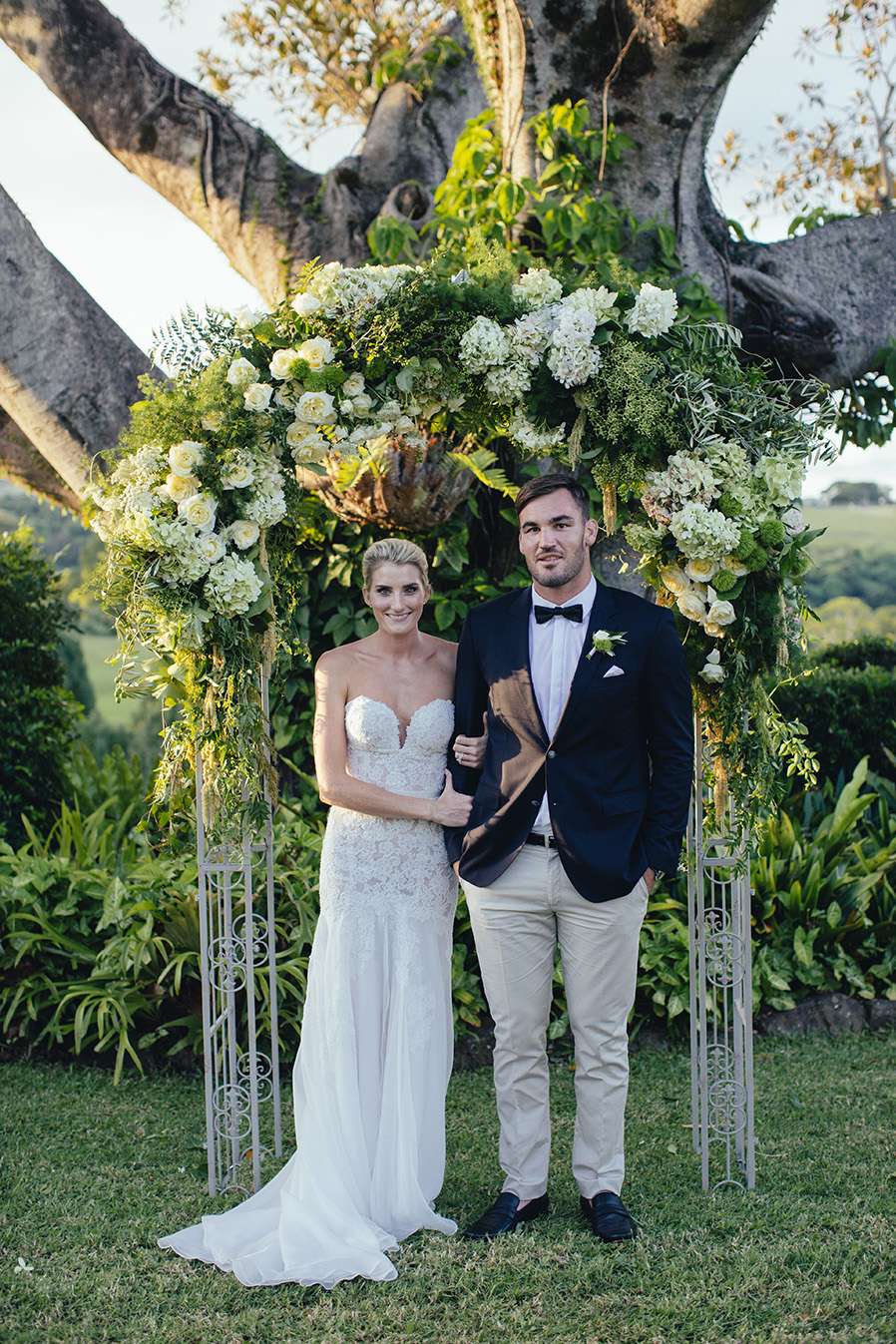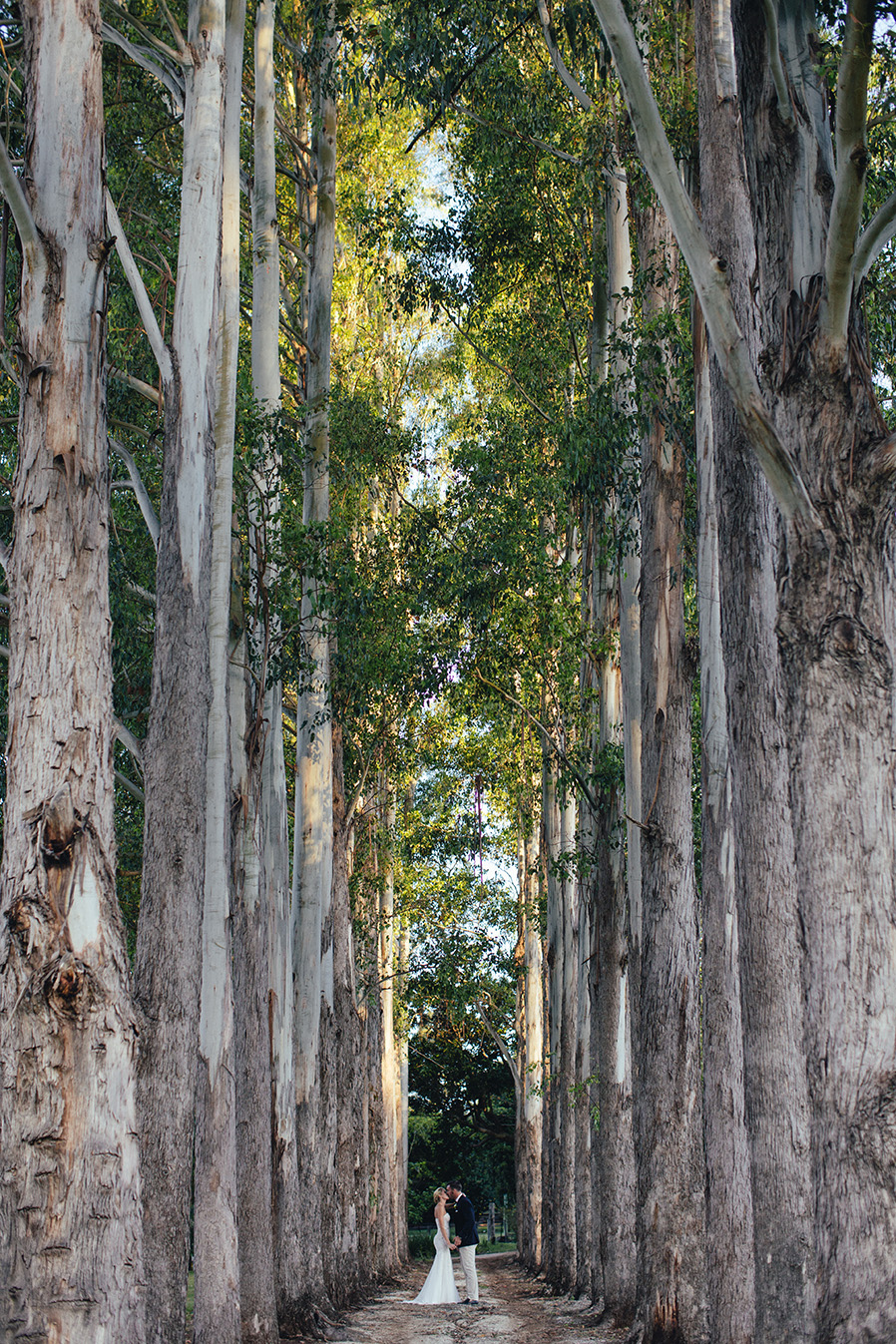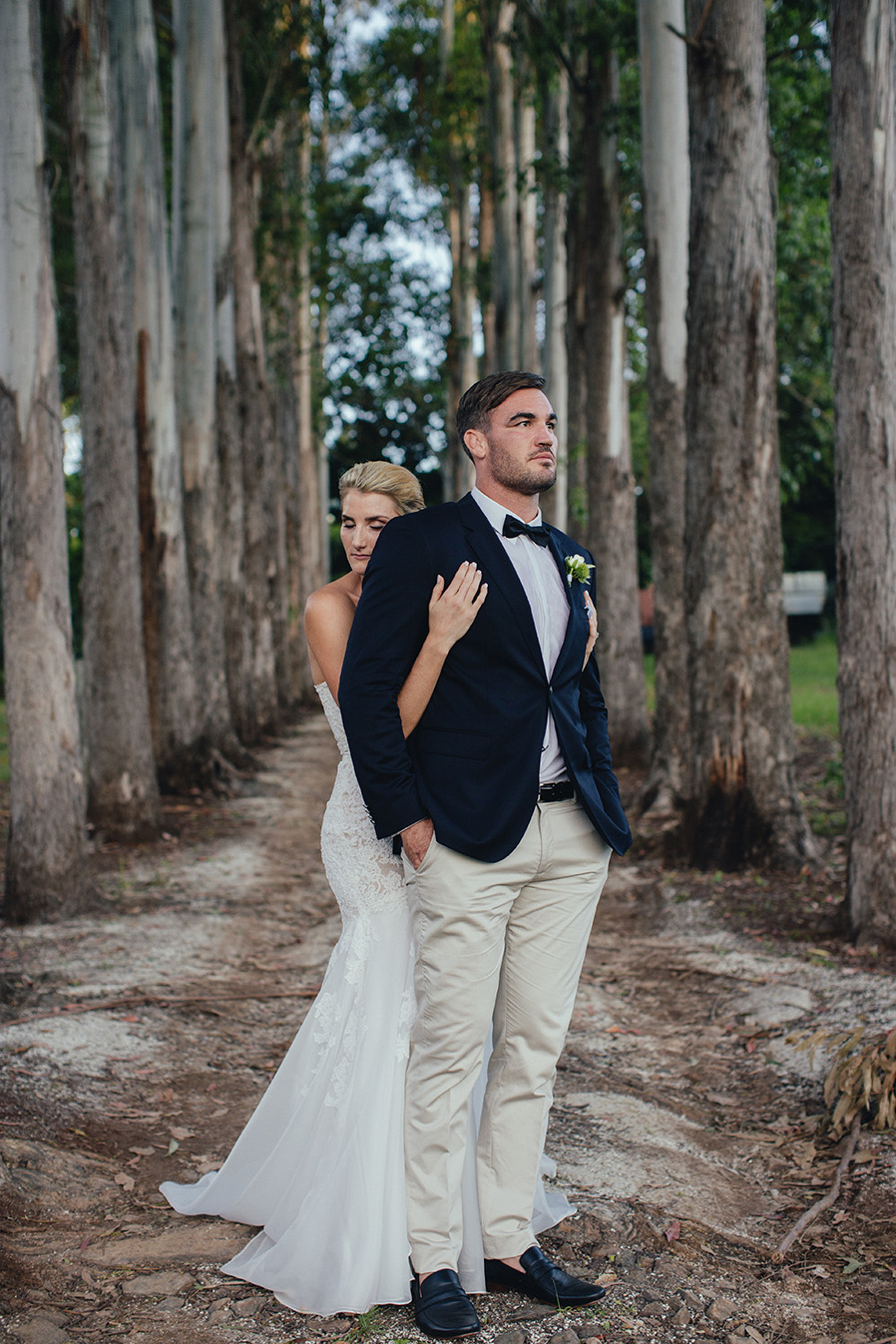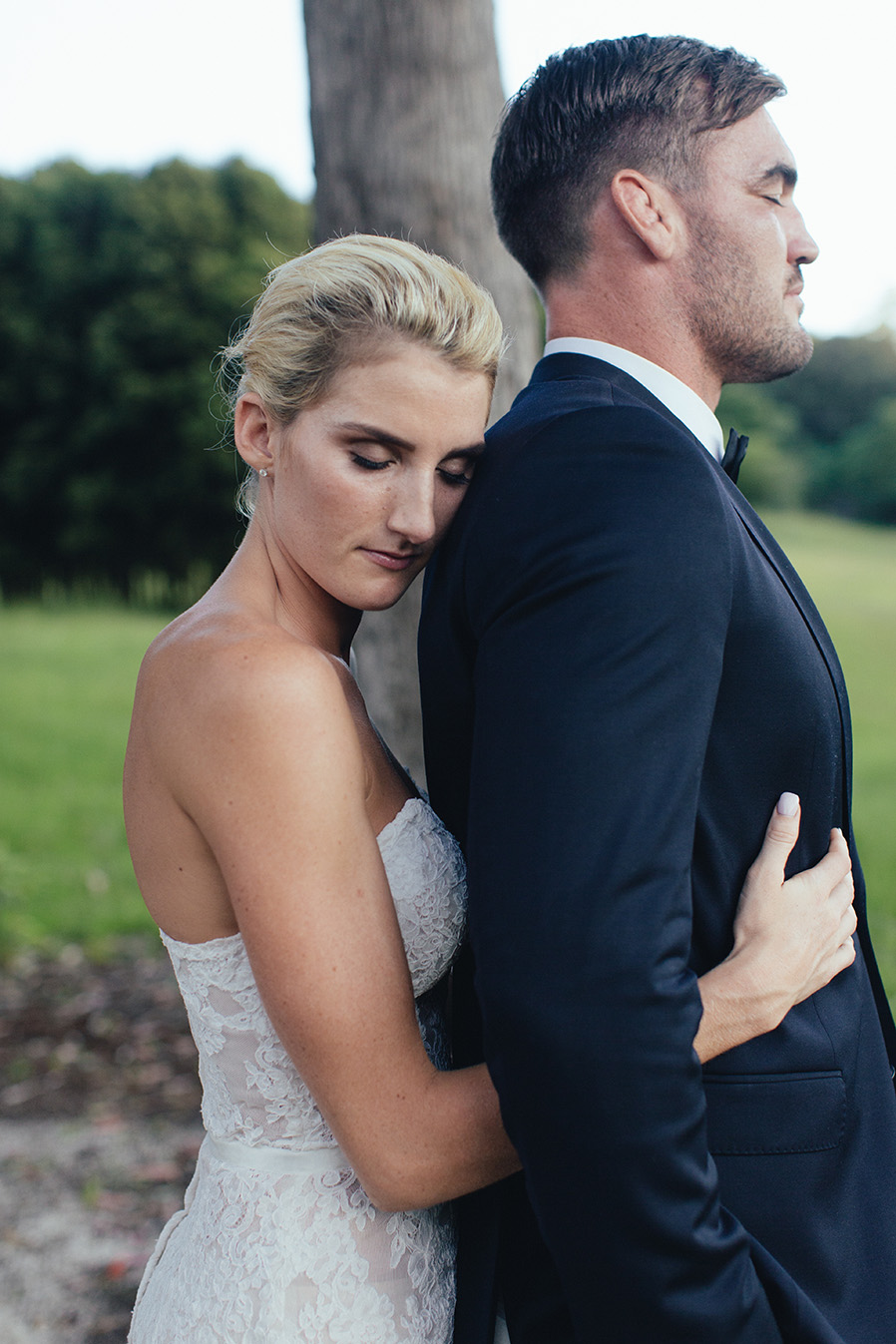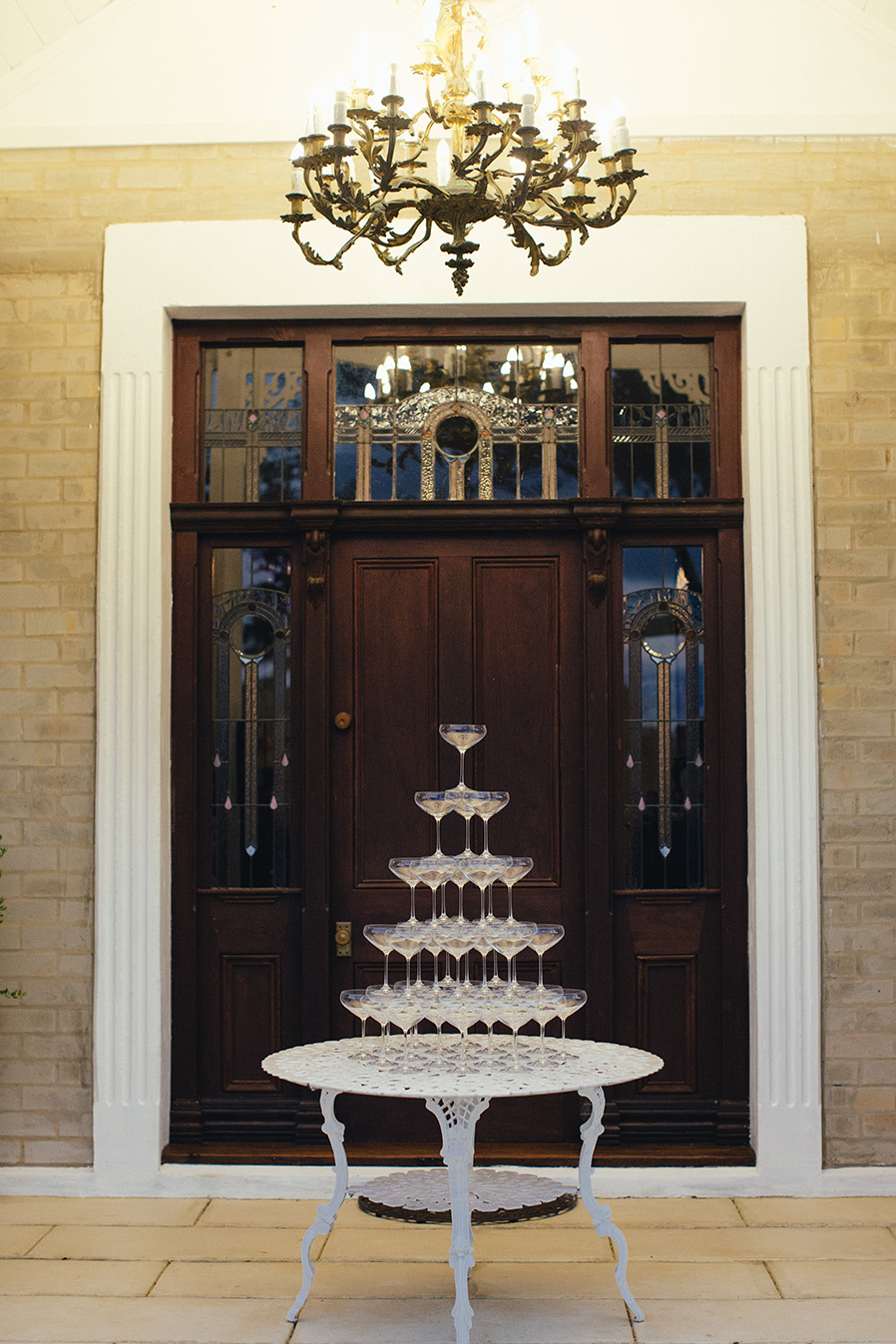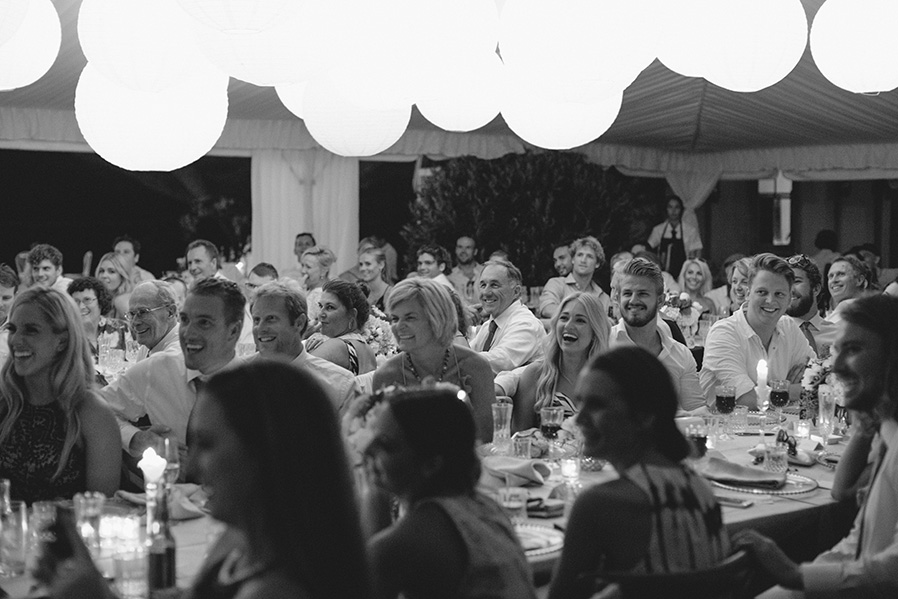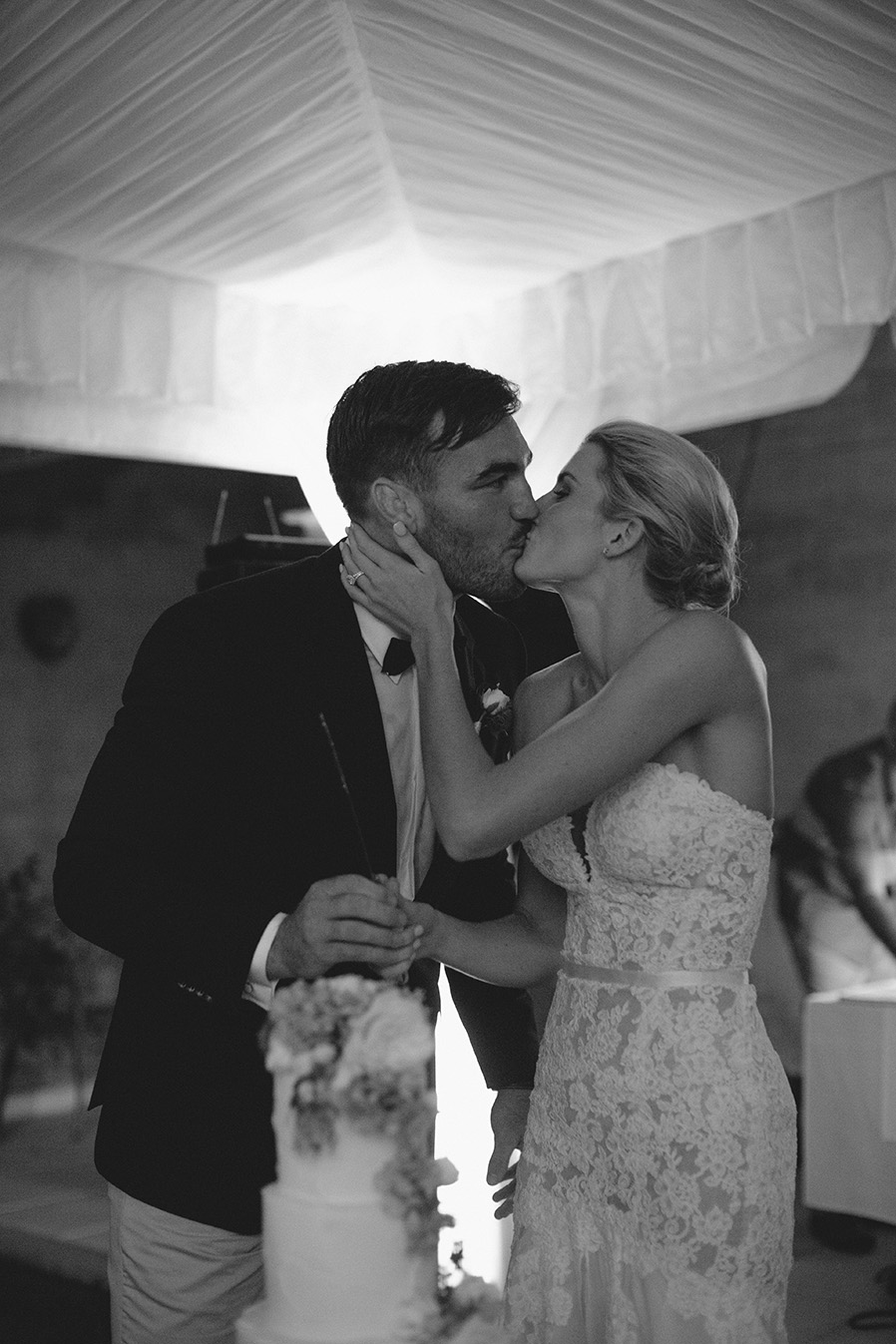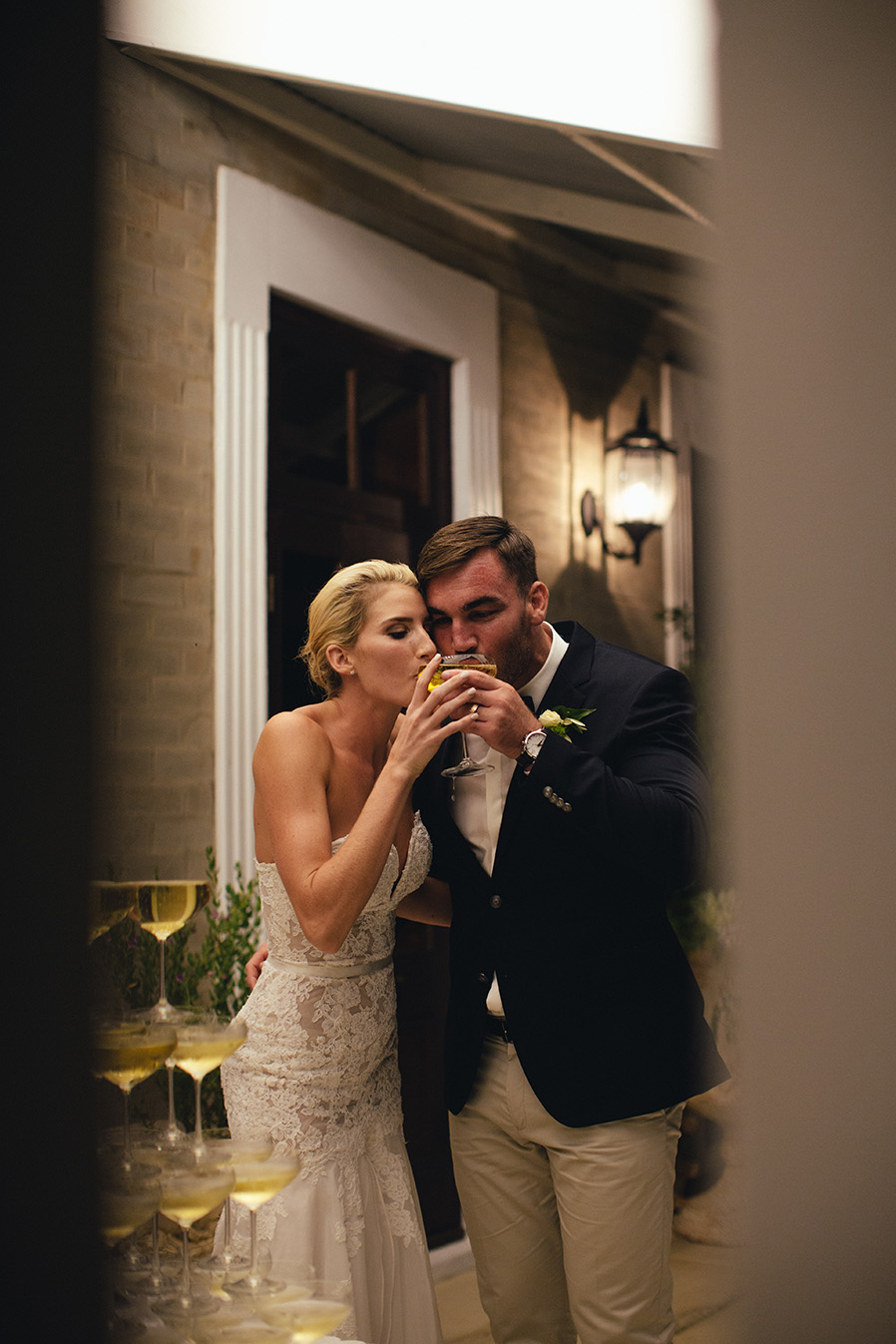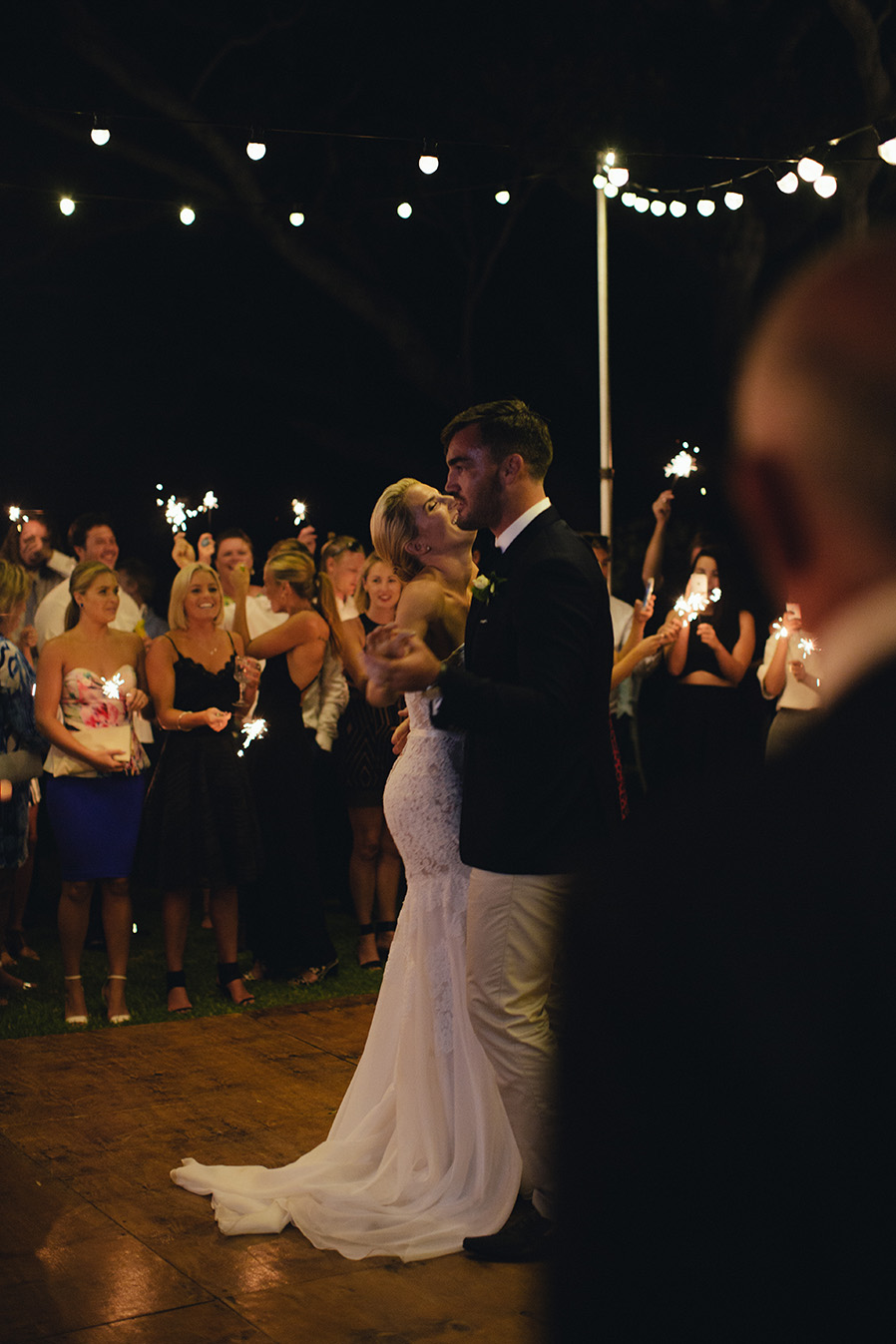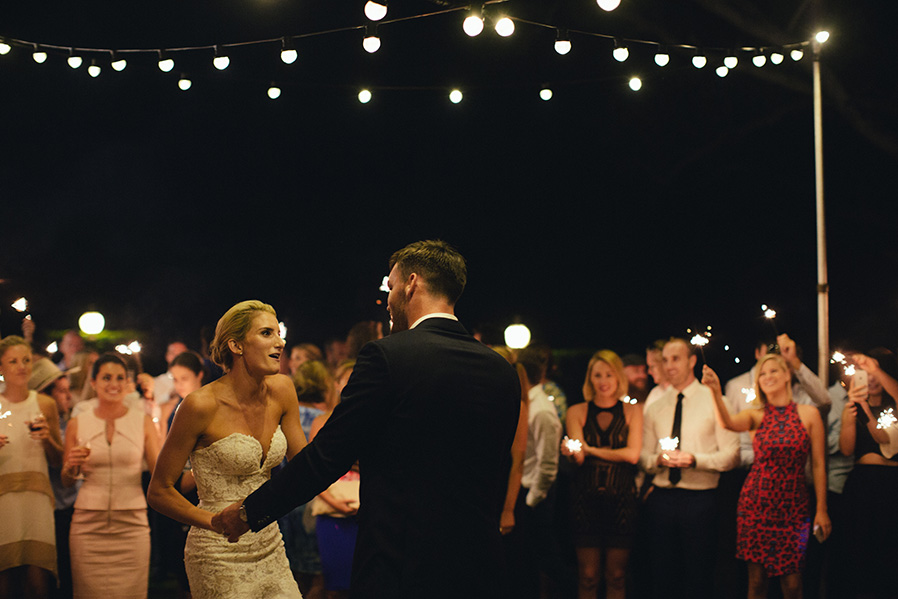 Planner + Stylist: The Events Lounge
Photographer: Joseph Willis
Catering: Anise Catering
Marquee + Party Hire: Byron Bay Party Hire
Florist: Elyssium Blooms
Cake: Rebellyous Cake Co
Lighting: AVideas
Furniture and Decor Hire: Lovestruck Weddings, Frank and Joy, The One Day House, Hampton Event Hire
Dress: Leonard Derecourt
Linen Hire: CL Weddings and Events
Entertainment: Kyle Lionhart, DJ Beaver
Hair and Makeup: Avia Beauty