Jess and Matt are one of those uber cool couples with their own unique sense of style – which made planning their Byron Bay wedding a total dream. With a background in interior design, Jess had a creative streak herself which allowed us to bounce ideas, share inspiration and truly envisage the bohemian-luxe wedding she had in mind for their relaxed celebrations in the hinterland.
It was important to Jess and Matt that their wedding was organic and unstructured, with no rigid formalities. We loved this outlook, as it allowed us to push the boundaries, break away from tradition and really unleash our creativity to create something pretty special.
With two different venues to set and style, it was one of the craziest but most rewarding days for our team. Celebrations began at the private estate of Newrybar Downs, as the lush gardens and sweeping lawns of the property became the perfect backdrop for their intimate ceremony, even on a relentlessly rainy day.
From a styling point of view, we focused on a neutral colour palette for the ceremony setting, with whites, creams and earthy timber elements juxtaposed with bold floral details. Bright fuschia vines of bougainvillea wrapped around a rustic wooden arbour, as tarnished Moroccan lanterns sat clustered at the base.
We layered textured woolen souk rugs down the aisle, with timber bistro chairs and relaxed bench seating framing either side, covered with warm fur sheepskin throws. It was the perfect low-key setting for Jess and Matt to tie the knot amongst family and friends after finally spotting a break in the weather.
Meanwhile, as guests sipped champagne and enjoyed oysters and lavish grazing platters at the grounds of the estate, our team got to work with just 45 minutes to set-up the reception at our second venue for the day. Framed by the towering palm trees and tropical plants at The Secret Garden in Byron Bay, we'll always remember their reception as a luxe bohemian love-fest rich with colour, texture and beautiful details.
We chose an eclectic mix of furniture and decor to create several break-out areas for their picnic-style reception. Low timber tables were surrounded by Moroccan kilim rugs and scatter cushions in a mismatch of patterns and textures, topped with vibrant fuschia blooms in gold vessels. Bamboo lounges, butterfly chairs and leather ottomans contrasted against ornate metal side tables and tall brass lanterns, as bougainvillea spilled out gracefully from an overturned timber canoe and in giant cement pots around the lawn.
We included plenty of personal touches into the setting to keep guests comfortable, as rattan baskets were filled with cosy blankets and an open fire pit created a warm and homely atmosphere. Festoon lights were strung between the palms overhead as guests enjoyed a Brazilian barbecue and several food stations below, with a bar topped with blooms and neon signage.
In one of our favourite moments from the night, Jess and Matt listened to heartfelt speeches from family and friends as they sat together on a picnic-rug, just the two of them. It was such a sweet moment and the perfect way to end an incredible evening.
With all of the gorgeous details captured by Heart and Colour and featured on White Magazine, you can see more from Jess and Matt's special day below. For wedding planning or wedding styling services for your own celebrations, get in touch with our team – we'd love to chat!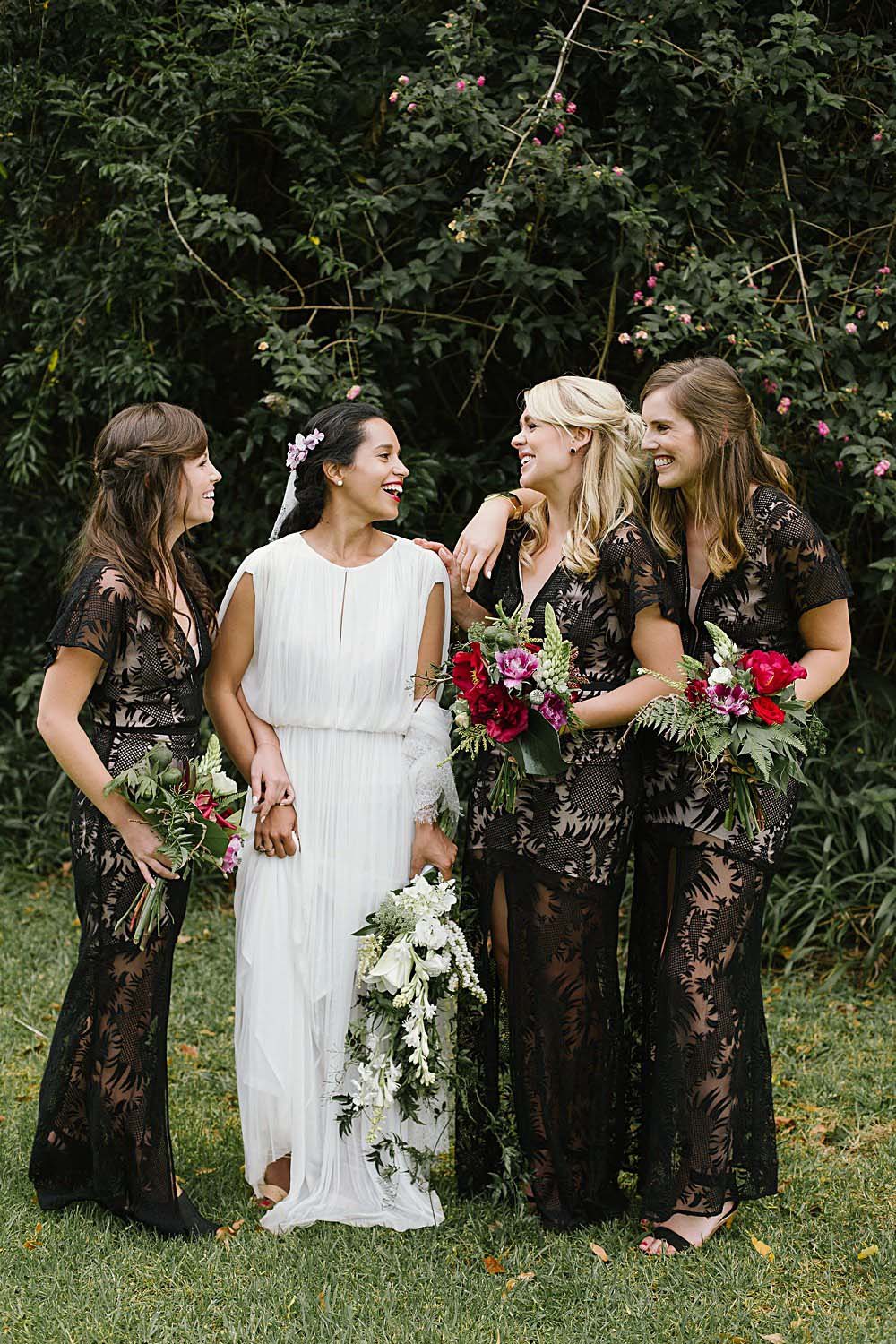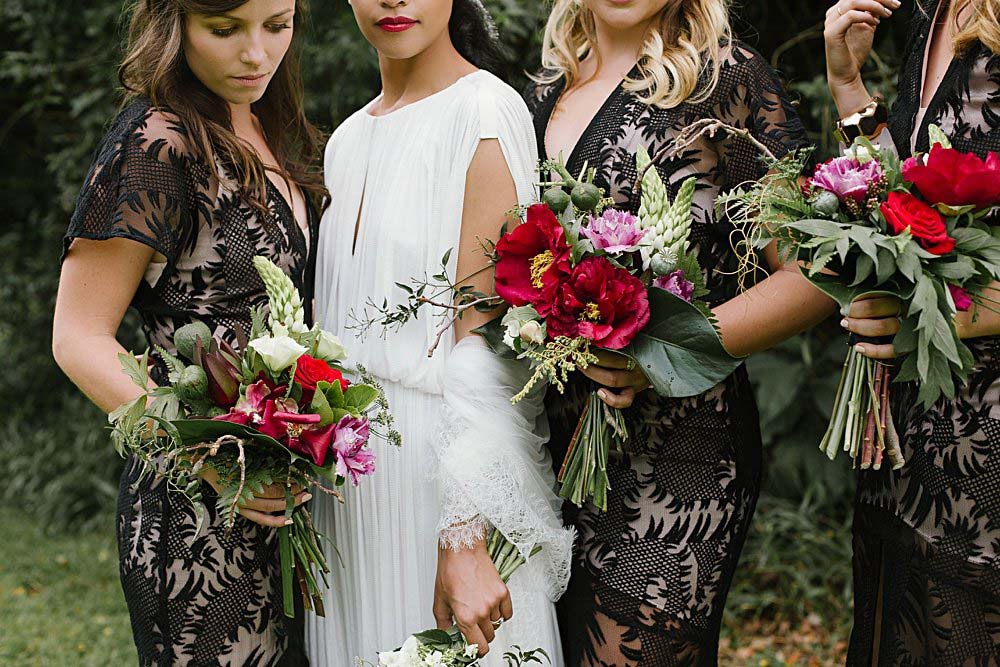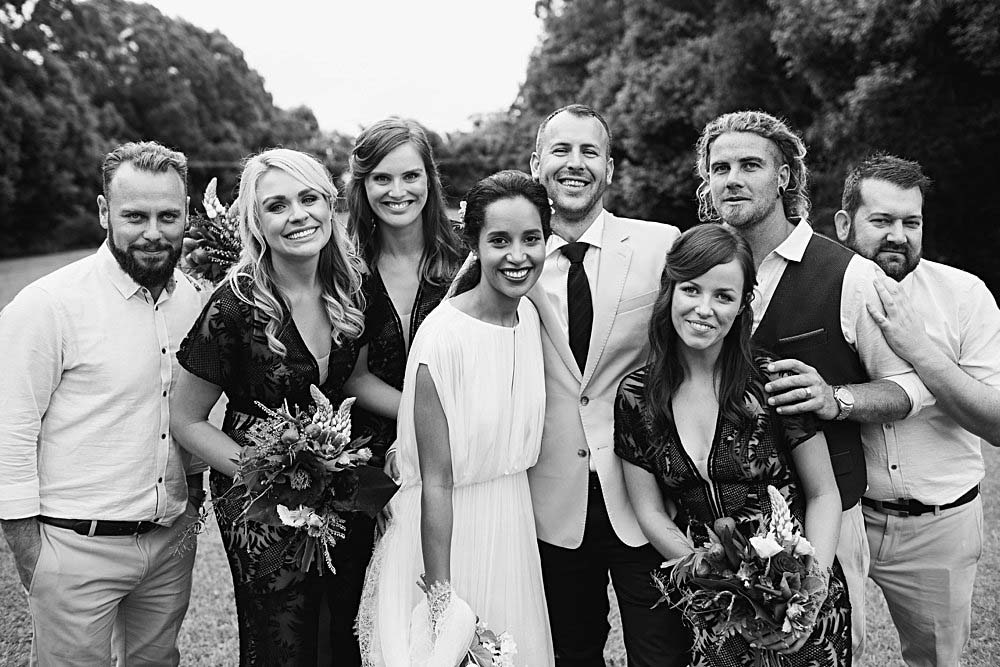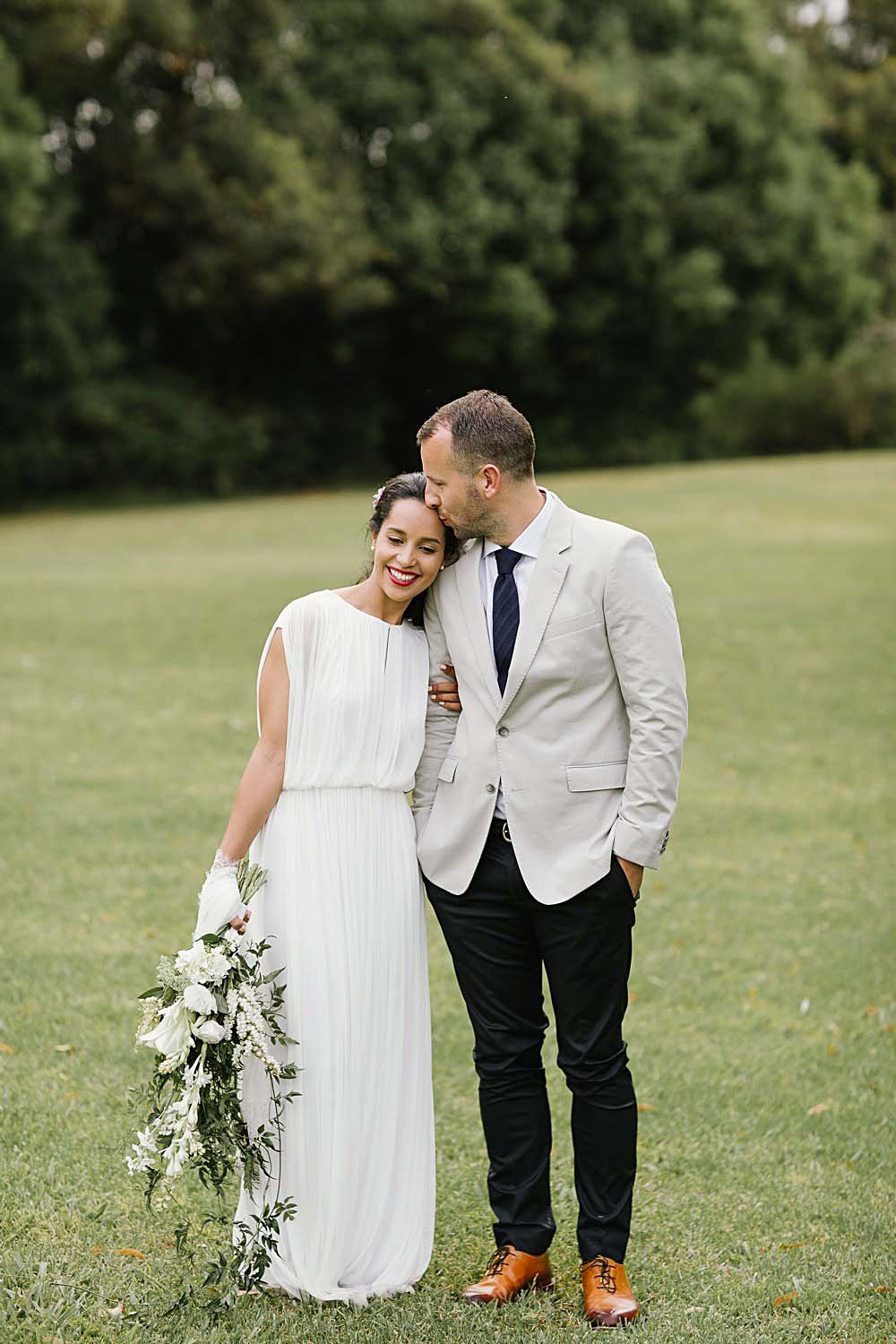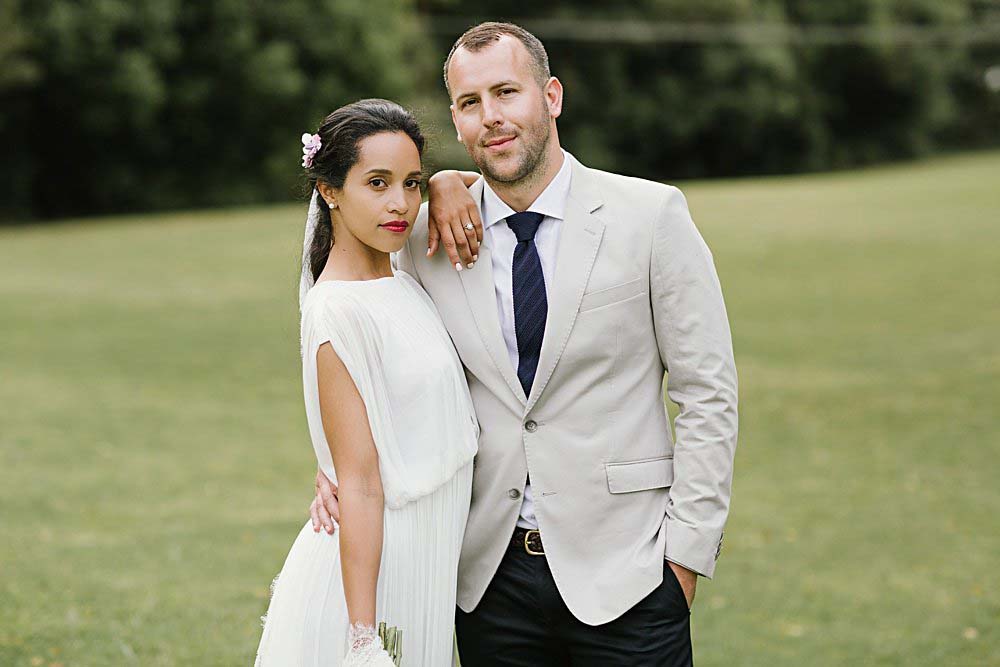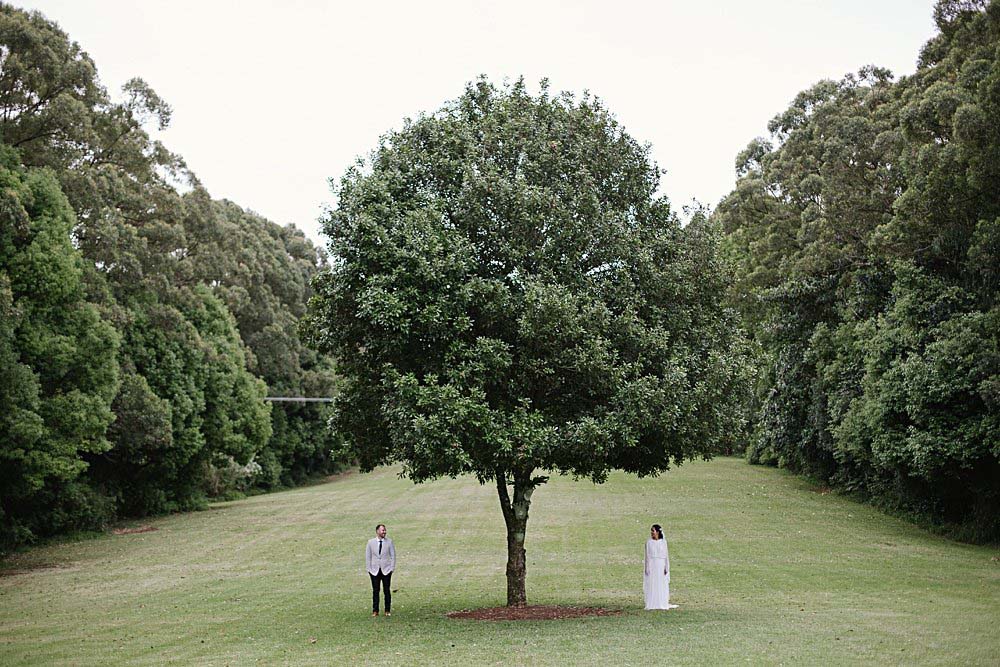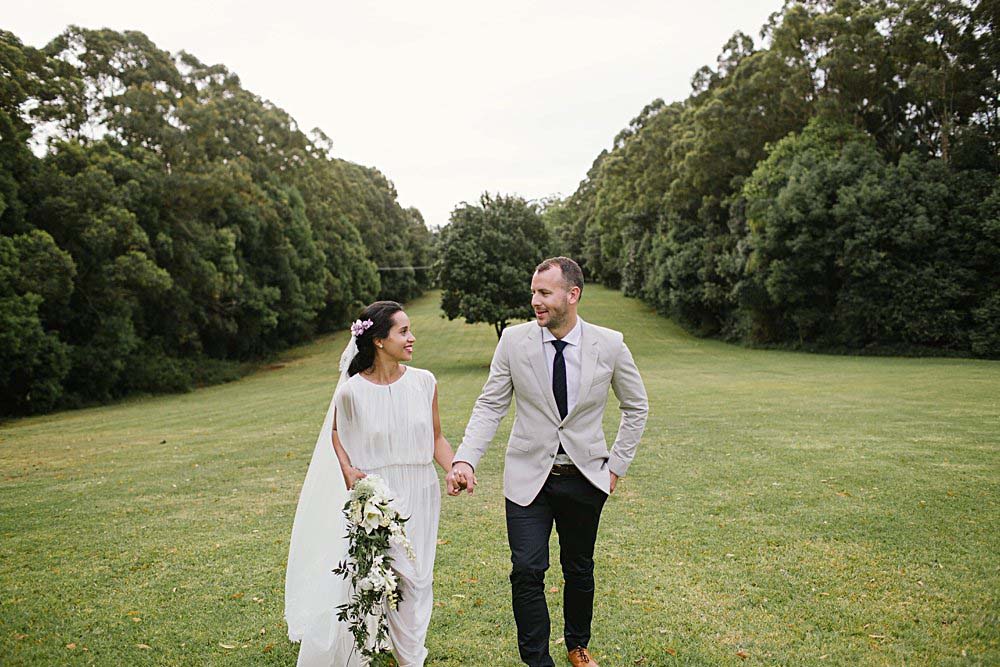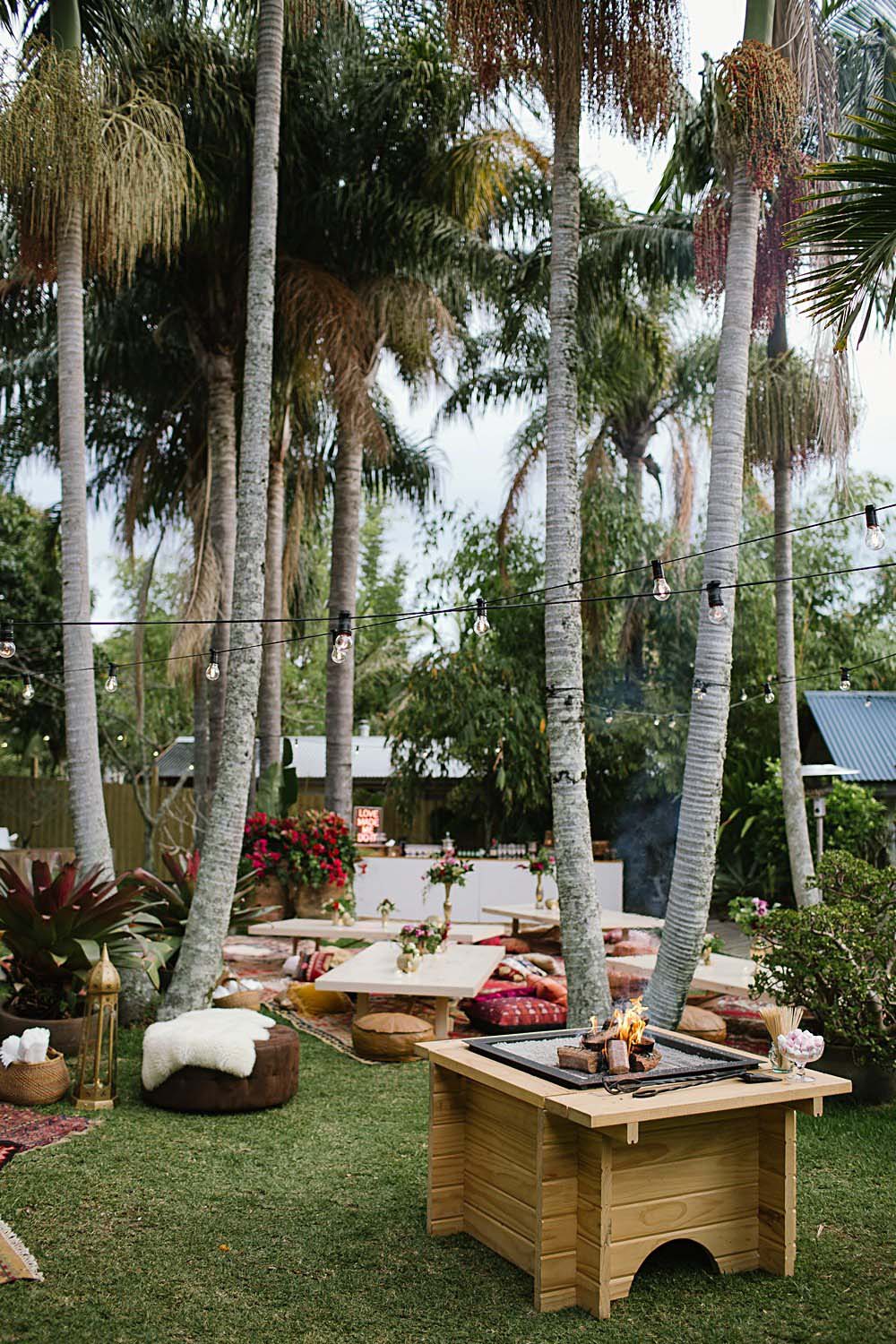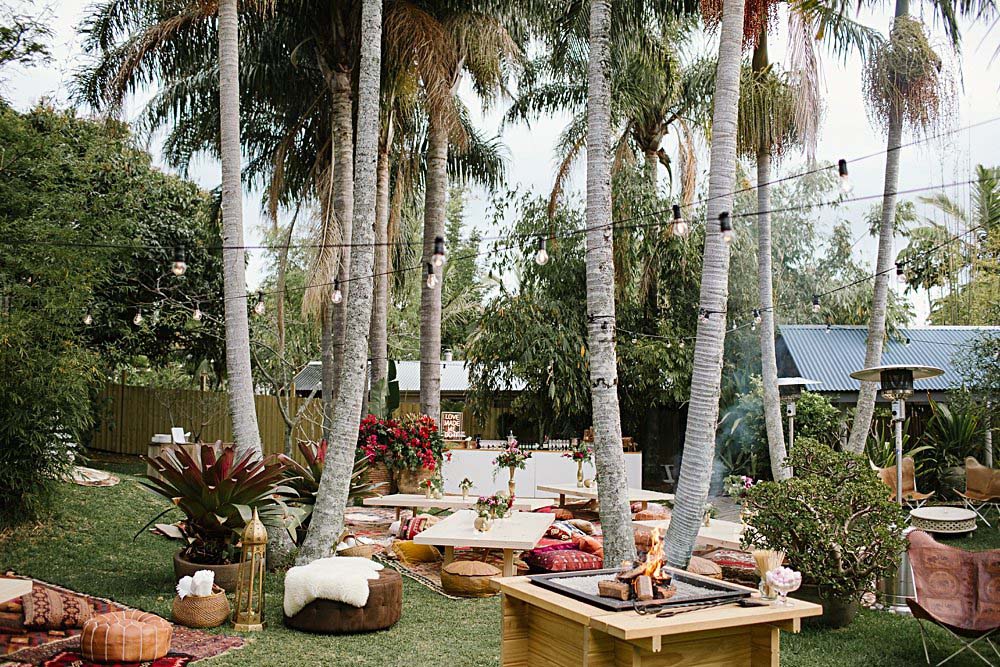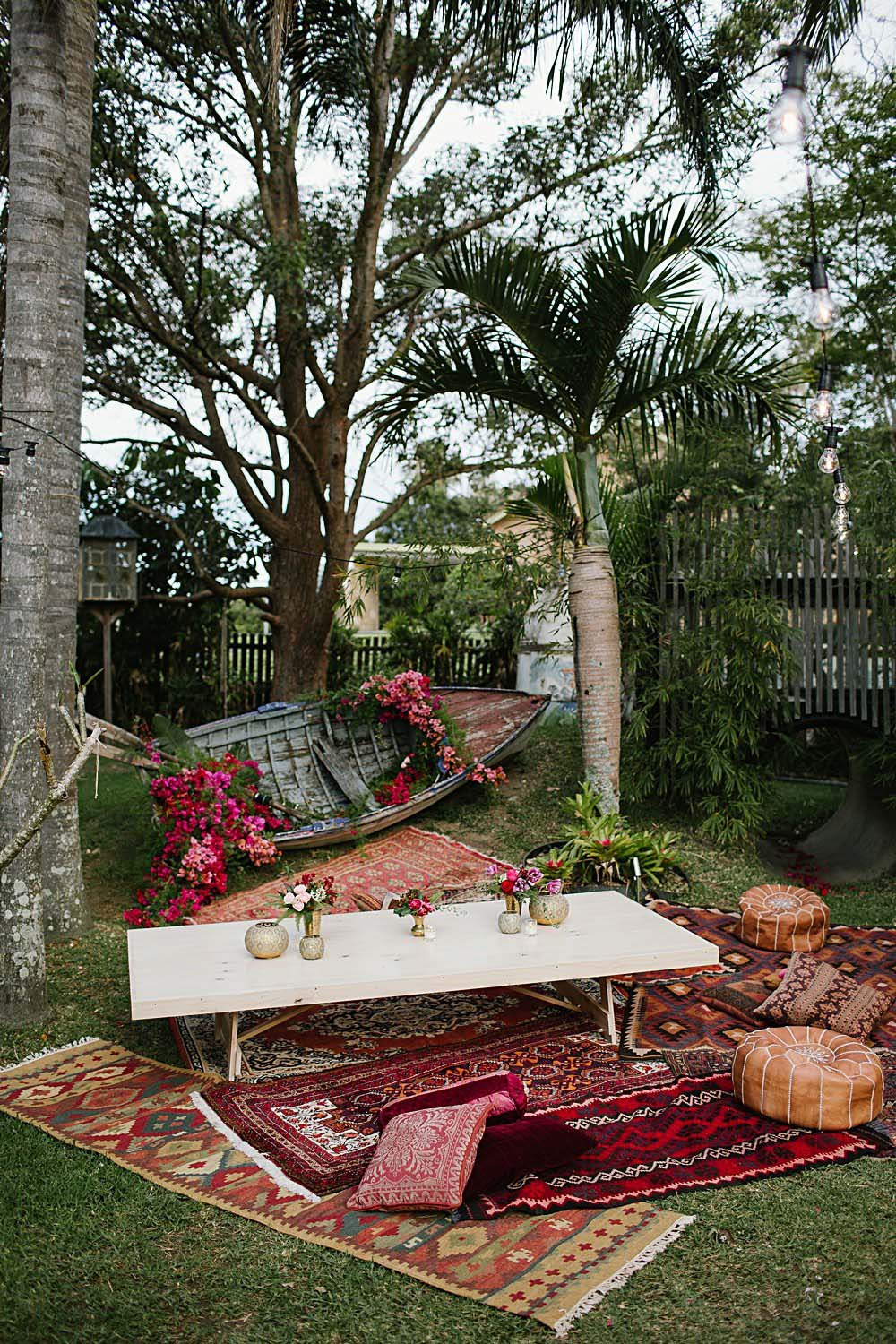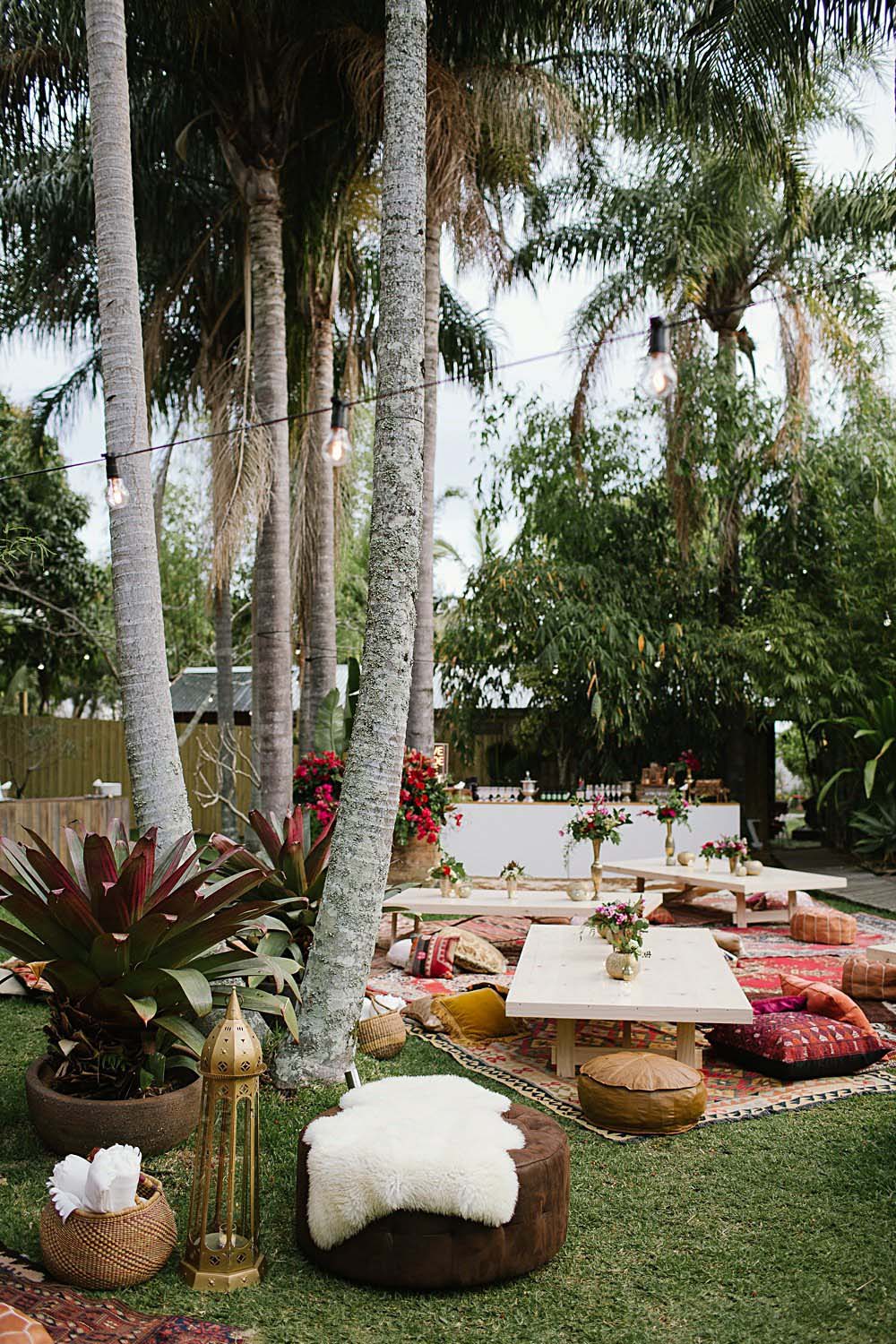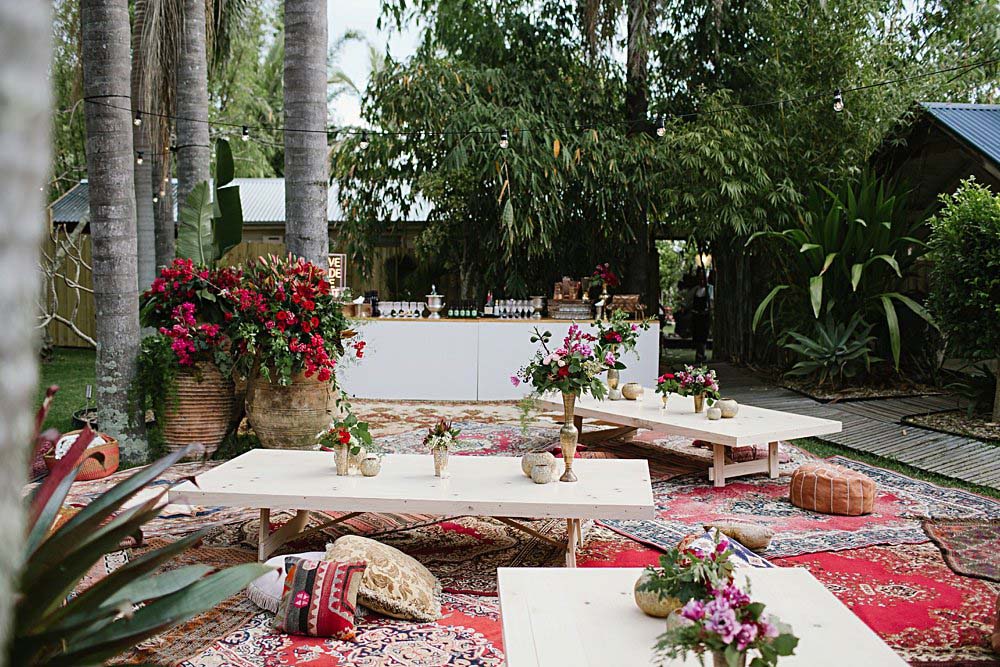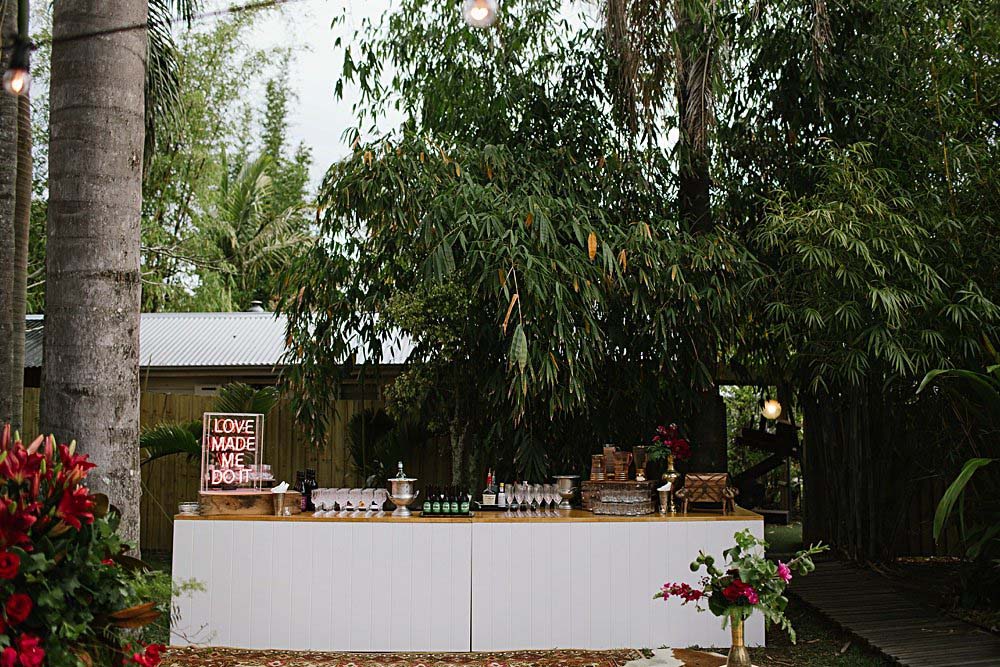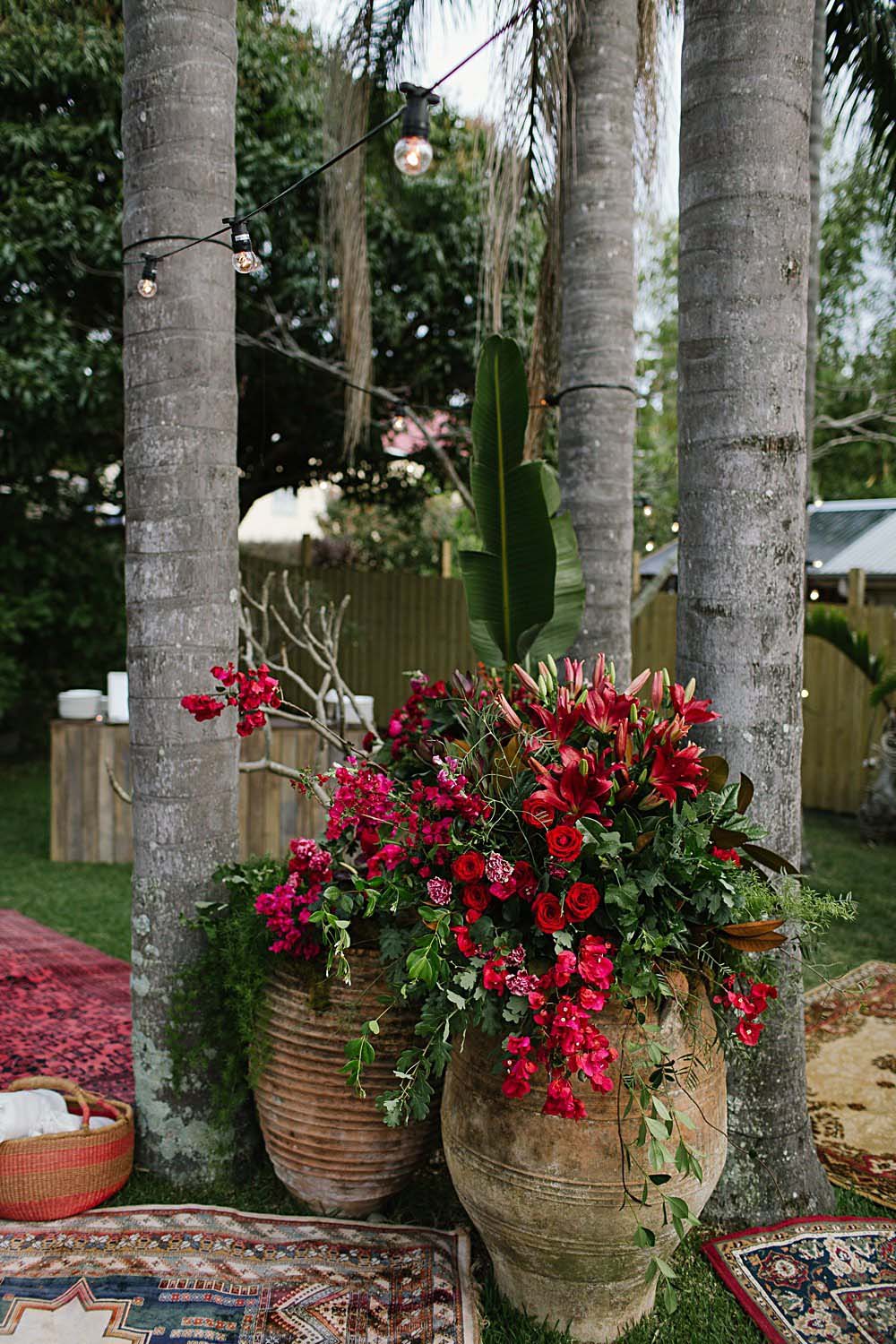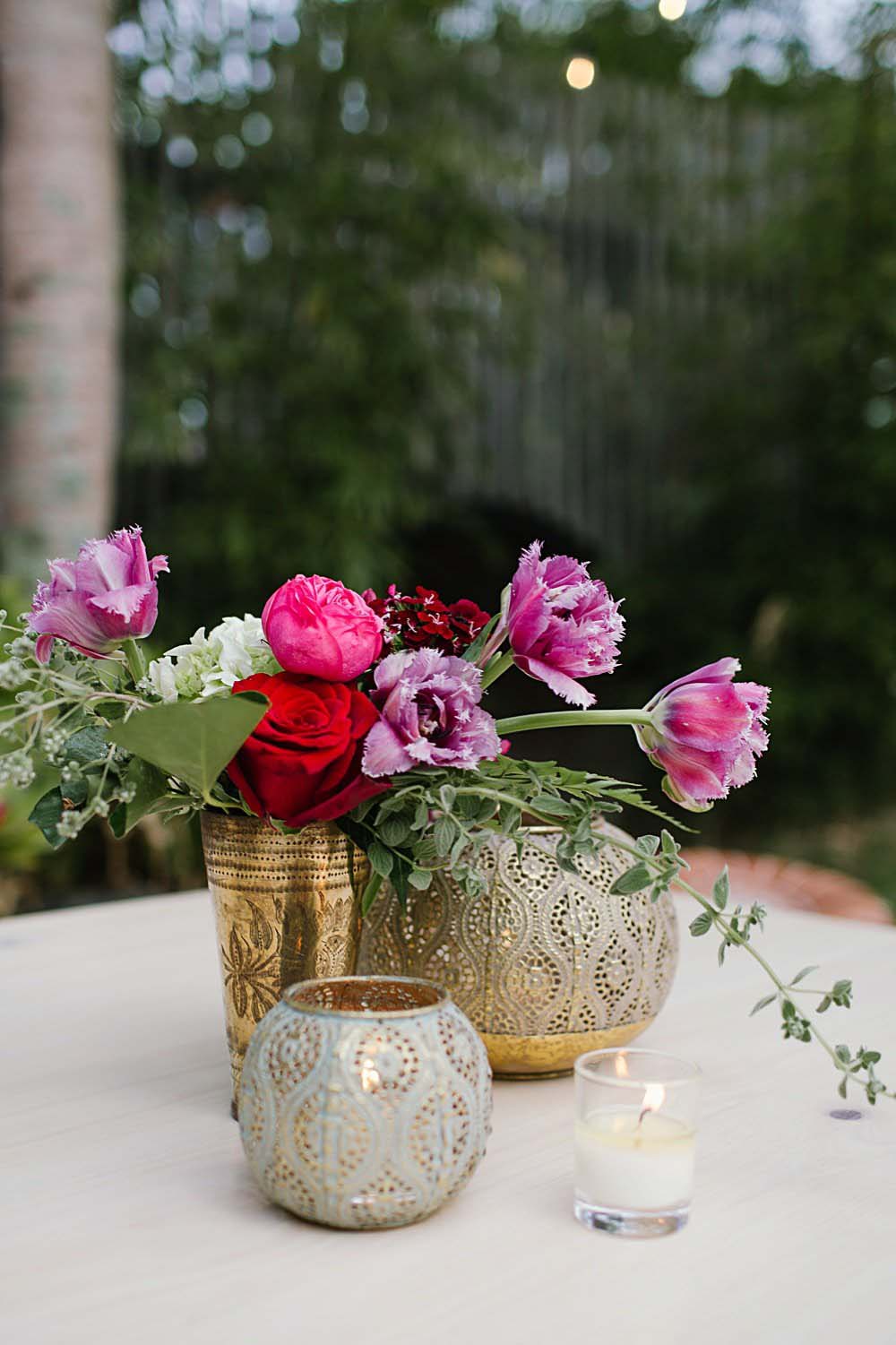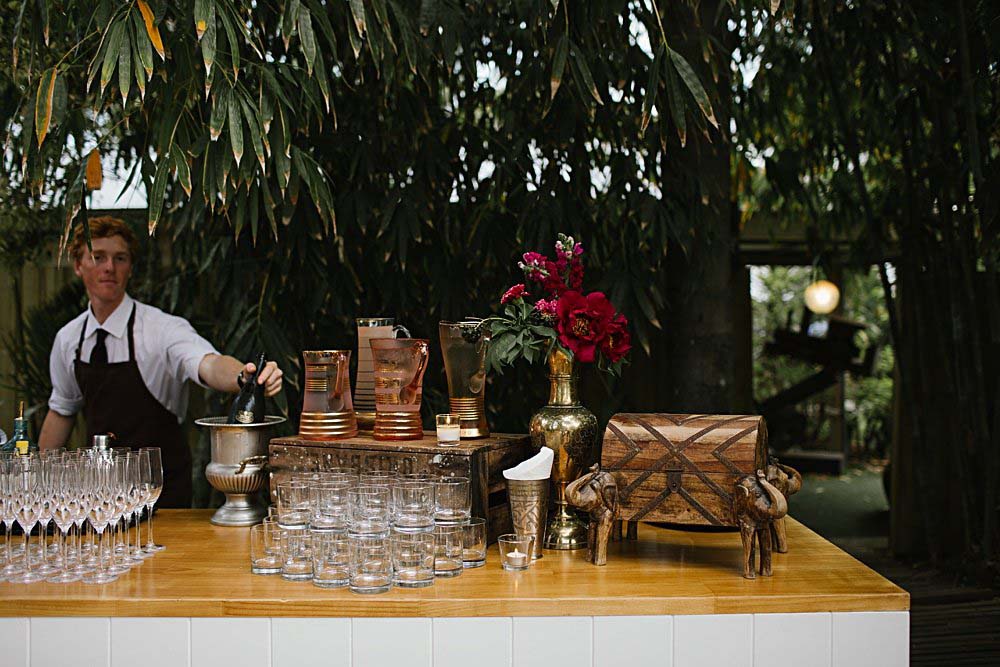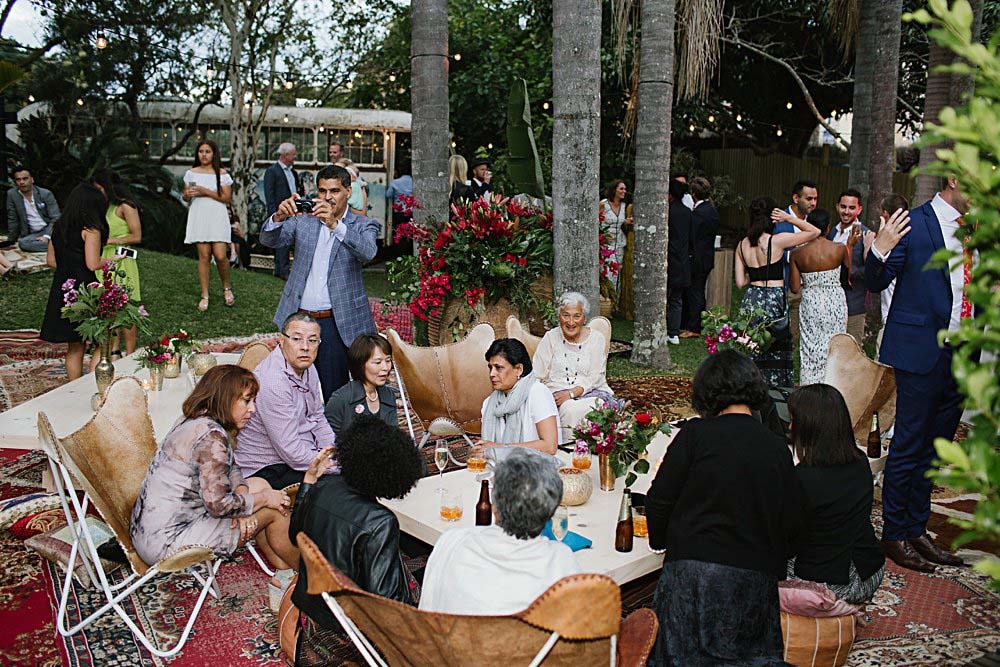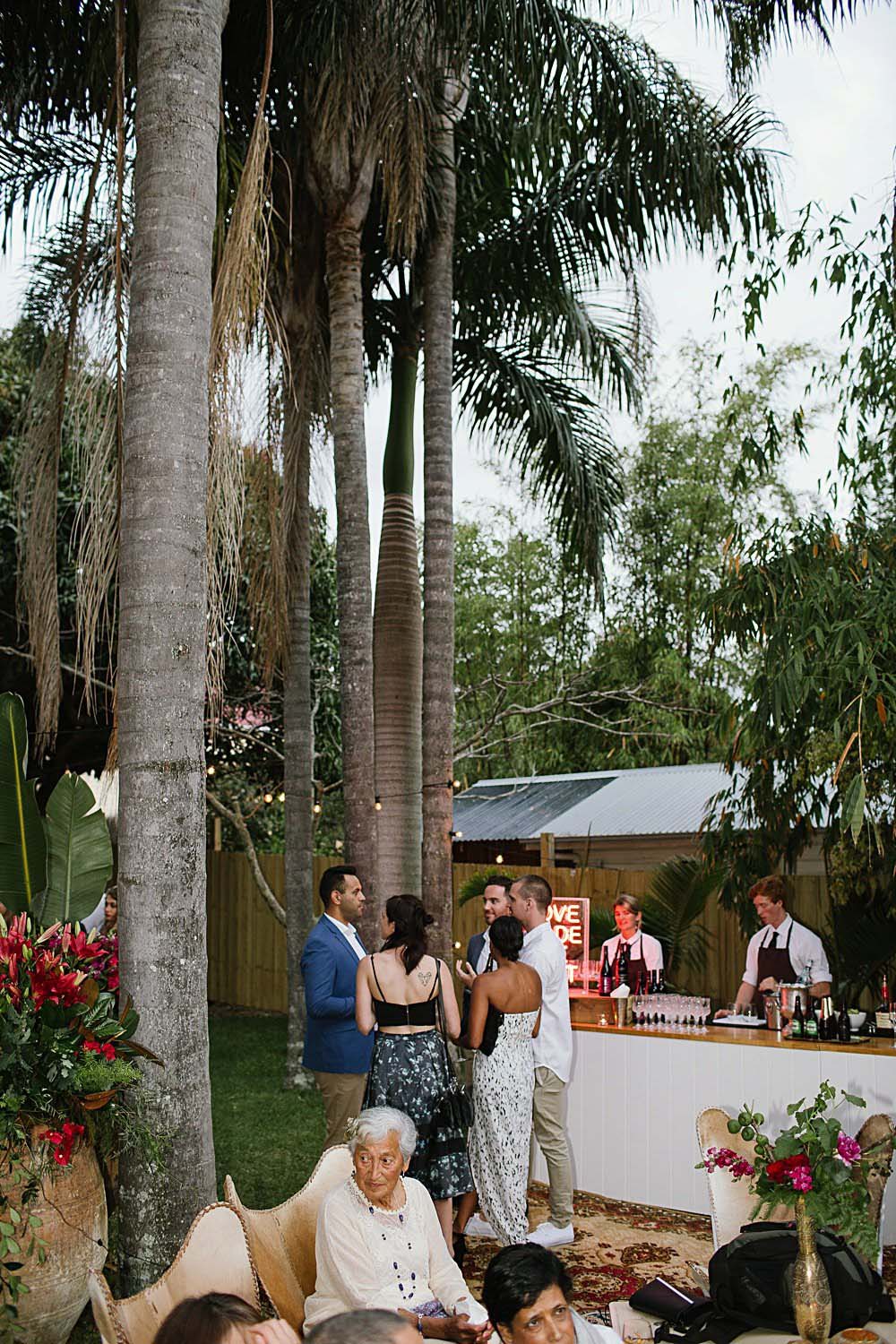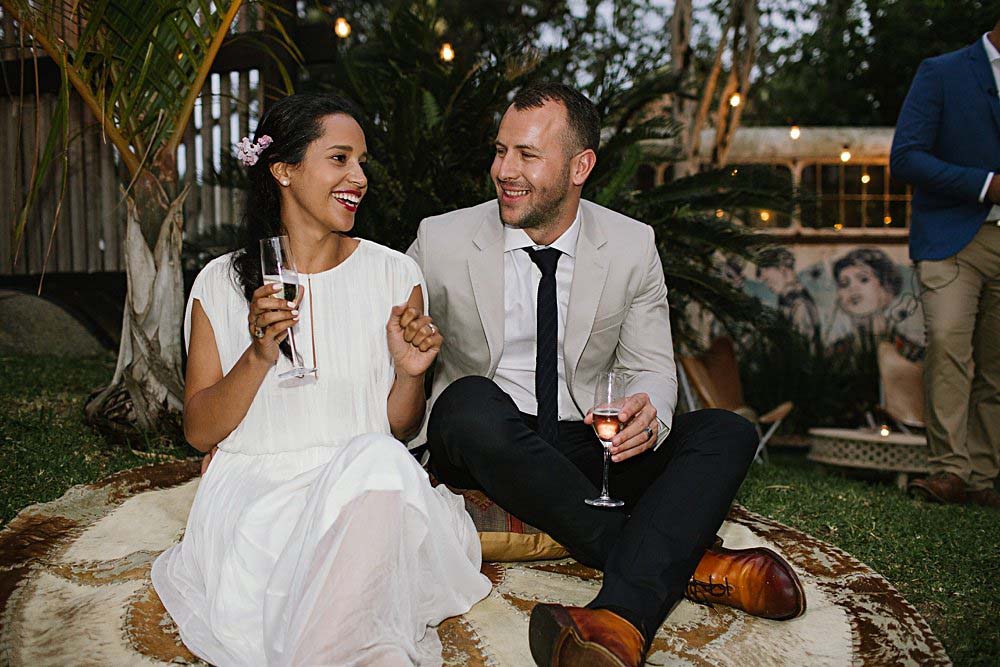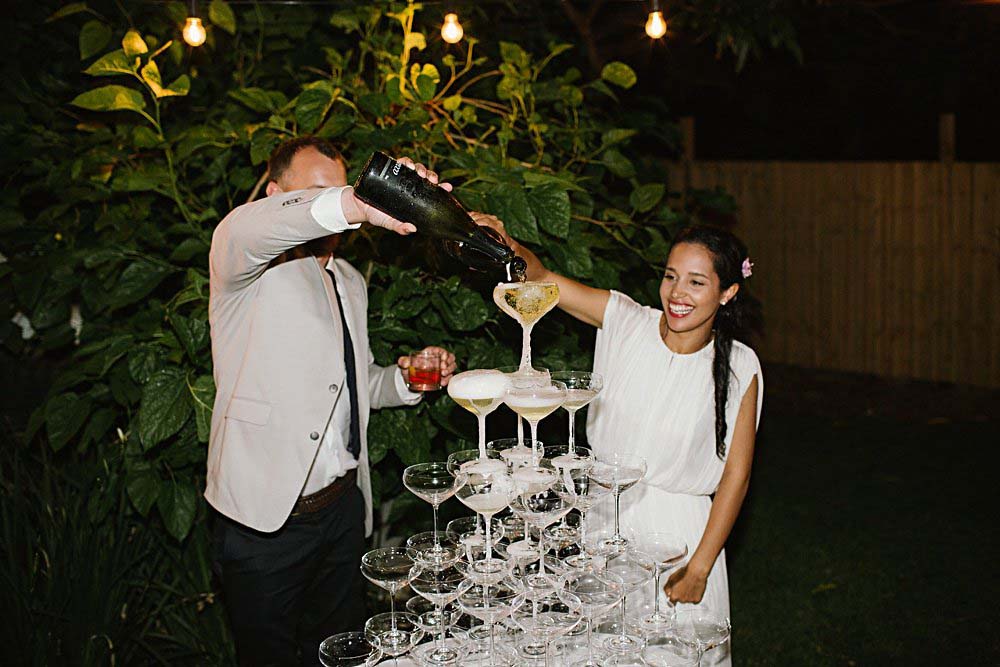 Planner + Stylist: The Events Lounge
Photography: Heart and Colour
Flowers: Bower Botanicals
Furniture hire: Lovestruck Weddings
Soft Furnishings: Palace & Co
Neon lights: What She Said Co
Catering: Anise Catering
Celebrant: Modern Love Celebrant
Hair and Makeup: Avia Beauty
Stationery: As You Wish Designs
Entertainment: James De La Cruz
Transport: Byron Bay Bus Hire
Welcome coconuts: Aunty CoCoNut