Our 'At Dusk' shoot is probably best summarised by the word 'serendipitous'. Without any definitive plan or clearly defined vision for the shoot, we had no idea how the day would unfold. But somehow, against all odds, it came together beautifully in the last minute – the perfect example of a passionate team working together to create something incredible!
With so many talented creatives working in the wedding industry, sometimes all it takes is a simple brainstorming session to snowball into something amazing. After several coffee dates bouncing ideas around with our friends at Lucas & Co and The Palace & Co, it was obvious that we all felt strongly about collaborating on a unique styled shoot with a difference.
To say that the shoot was pulled together in the last minute is an understatement. That morning, we loaded up our trailer with a completely random mismatch of items from the treasure trove waiting for us at the Palace and Co. We didn't have any kind of checklist to work from, but instead just chose pieces that we loved and prayed that we could pull it all together onsite! The end result was a setting filled with rich textures, elegant details and an overall sense of luxe, bohemian romance – even more beautiful than we could have imagined.
The backdrop for our day was a private farm in Carool, so we wanted to truly showcase the incredible Tweed Coast hinterland surroundings of the property. We created a minimalist ceremony setting with streamlined white wire chairs, softened by a lush floral altar filled with wild blooms and brushed metallic lanterns that wrapped around our sweet couple for the day. With a flowing lace dress from Spell for our bride and a relaxed white linen shirt for our groom, they portrayed an easy, effortless kind of love that fit so perfectly within the shoot.
As dark, ominous clouds loomed above, our team were truly racing against time to bring this bohemian luxe tipi setting to life. A moroccan-inspired tablescape was piled high with the eclectic mix of decor we had foraged, as tarnished gold lanterns were juxtaposed against exposed candles and marble details. We surrounded our table with a selection of richly textured cushions in deep indigo hues, spilling out over layered rugs.
With an open-air tipi wrapped with delicate floral garlands framing the setting, the moody grey skies became the perfect backdrop as strings of festoon lights created a soft glow that washed over the table. The entire shoot was captured in a matter of minutes, before the downpour came and we worked frantically to pack up this incredible setting that had somehow come to life like magic!
Looking back over the beautiful imagery from Lucas & Co photography, this shoot simply would not have been possible without the very talented bunch of suppliers that all contributed their unique talents to bring it to life. View all of the gorgeous details below, or get in touch with our team to learn more about our planning and styling services for your own celebration!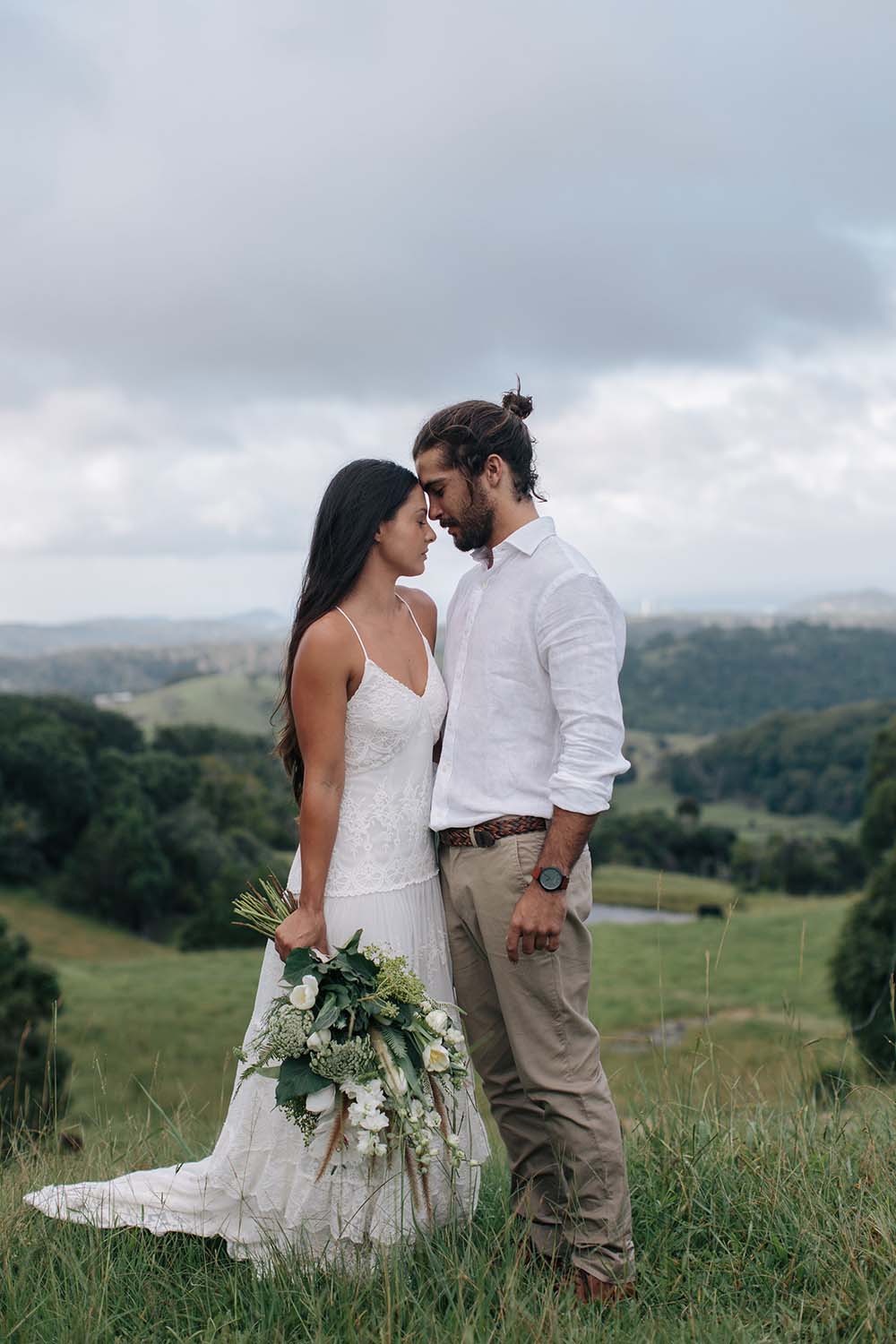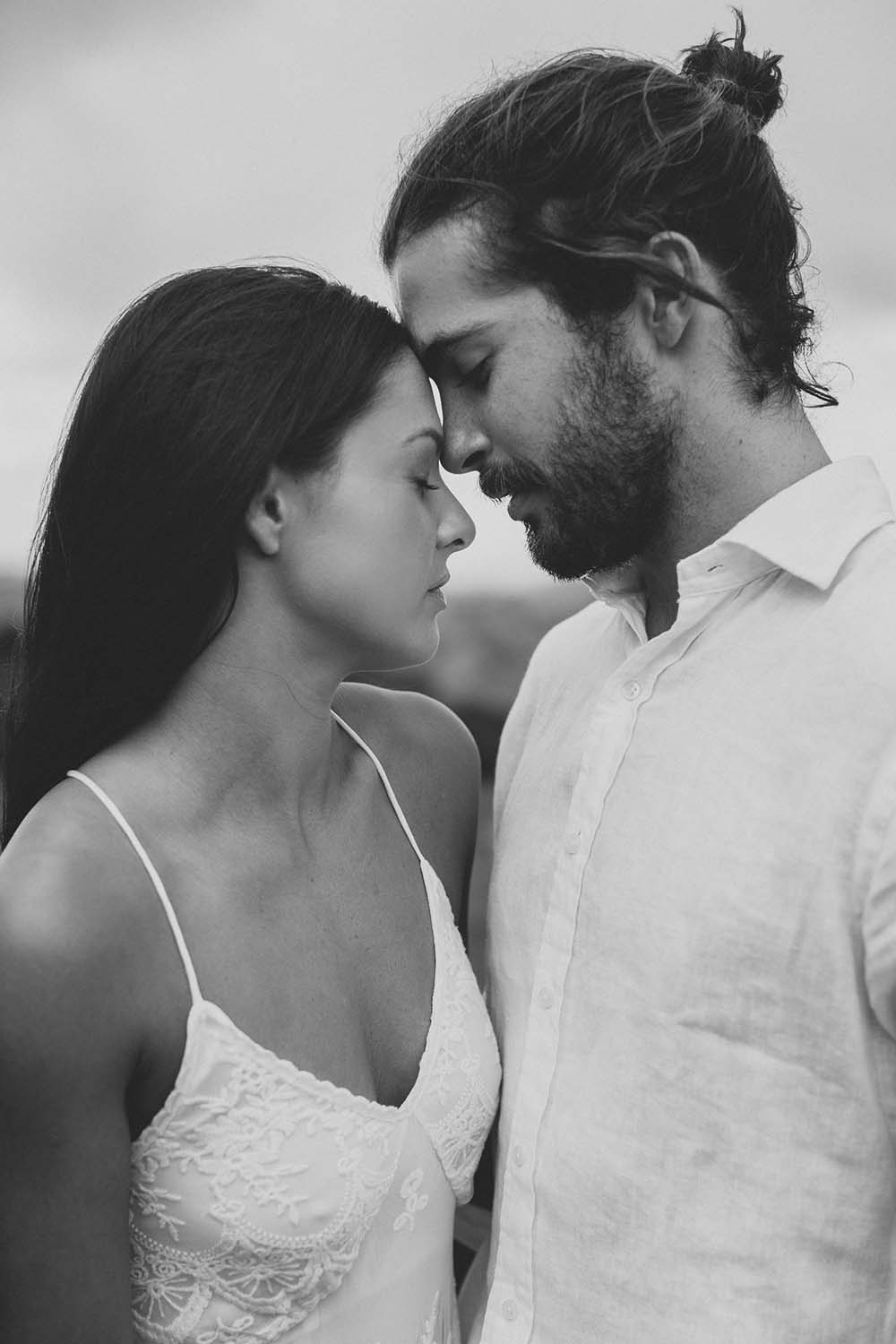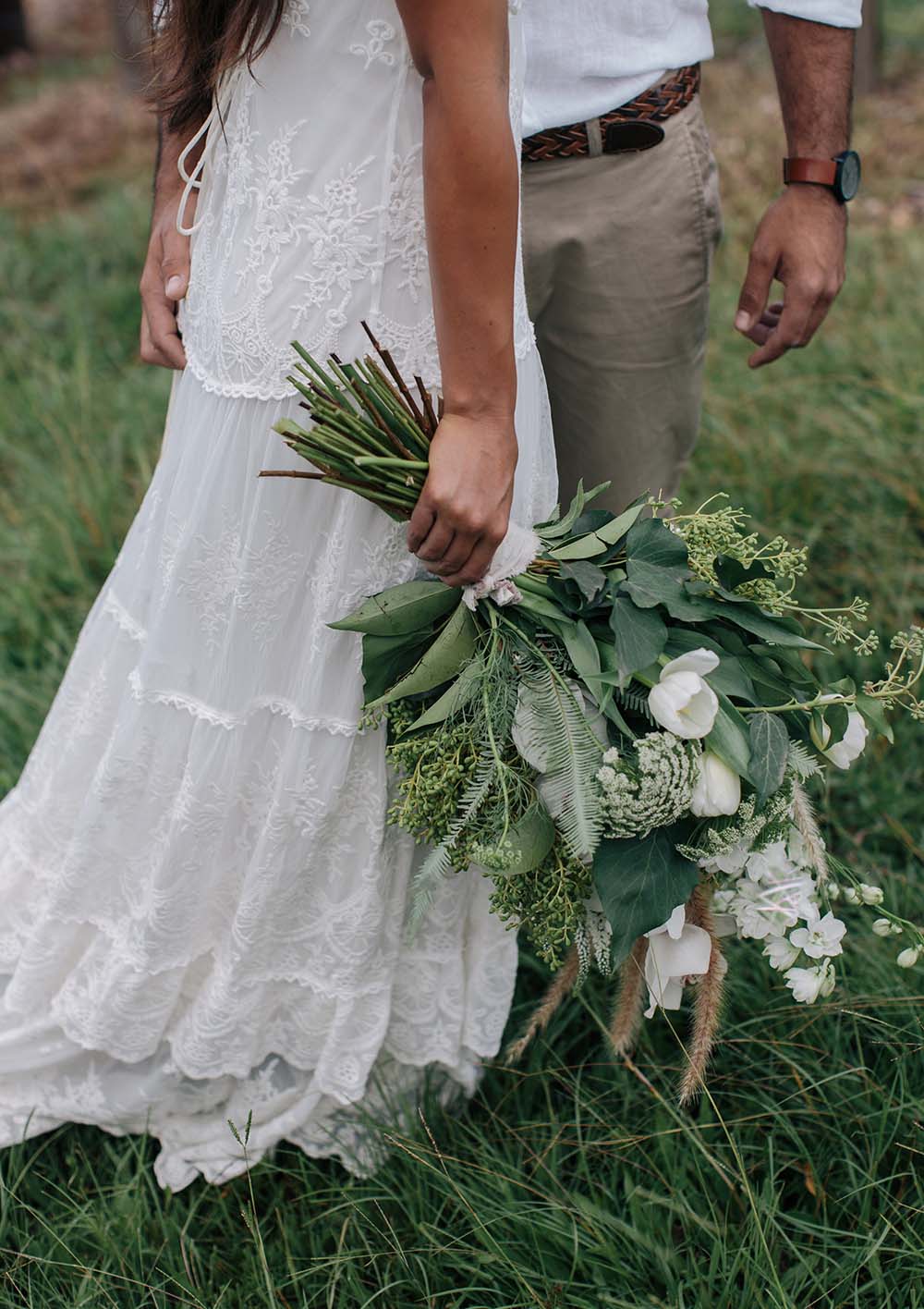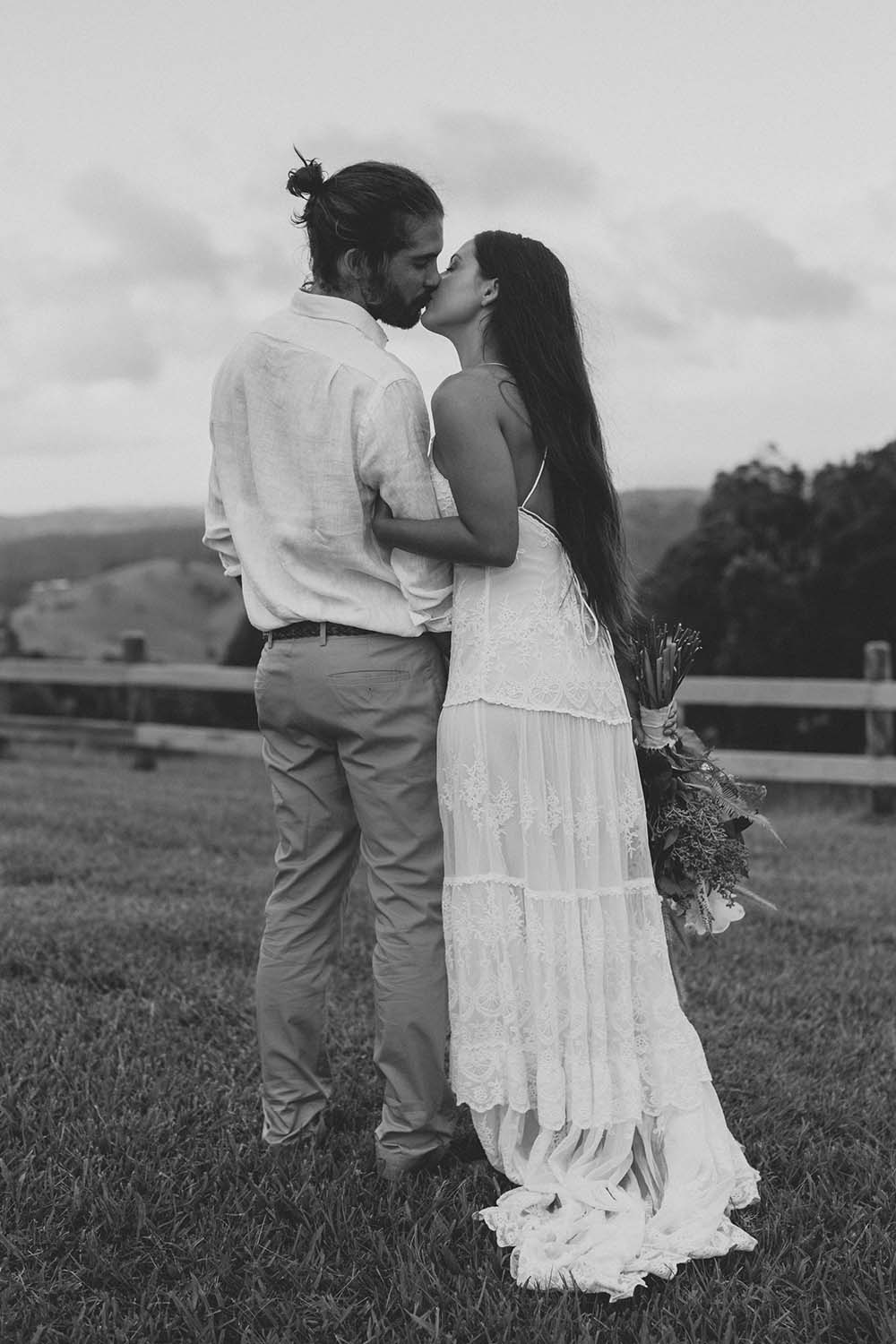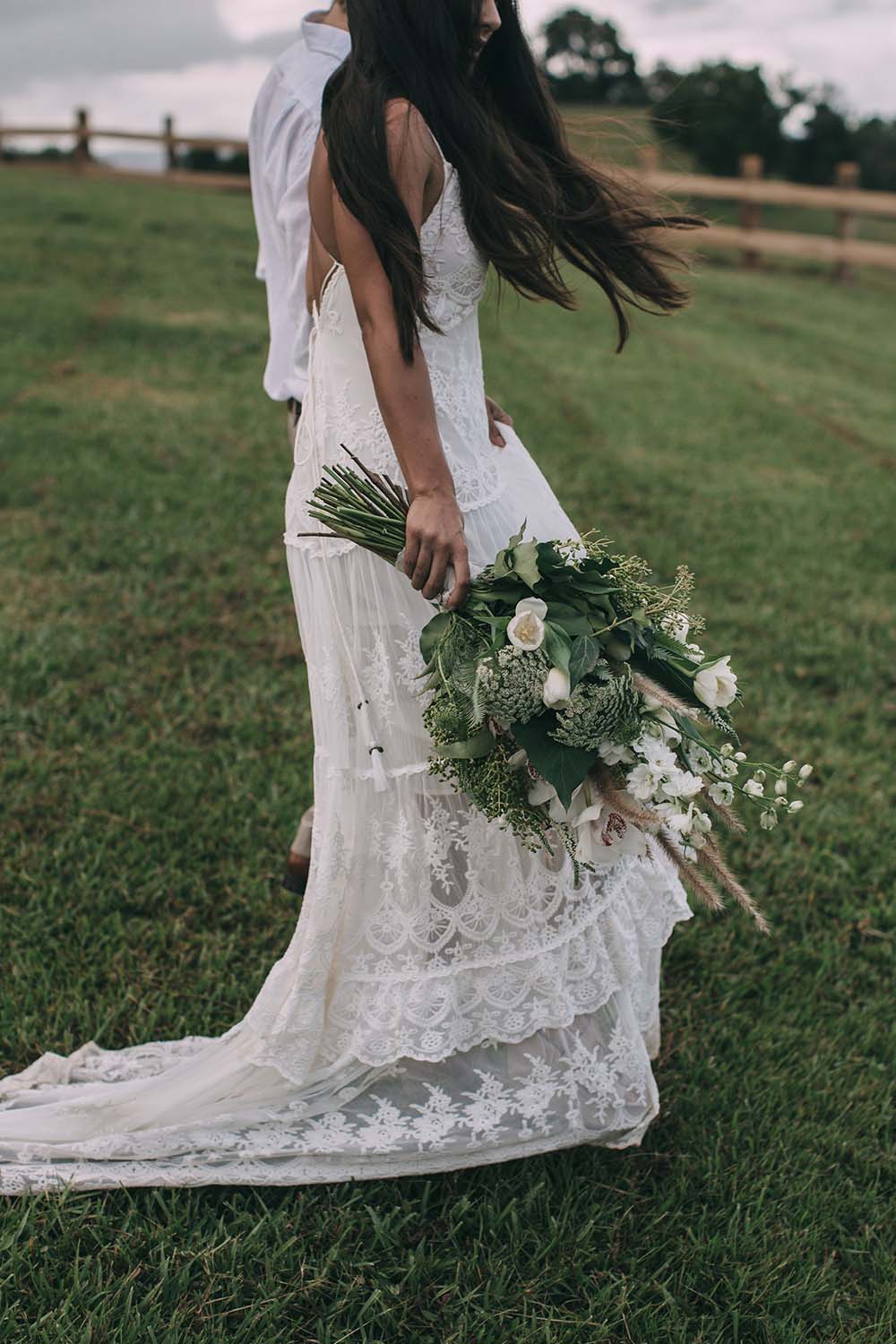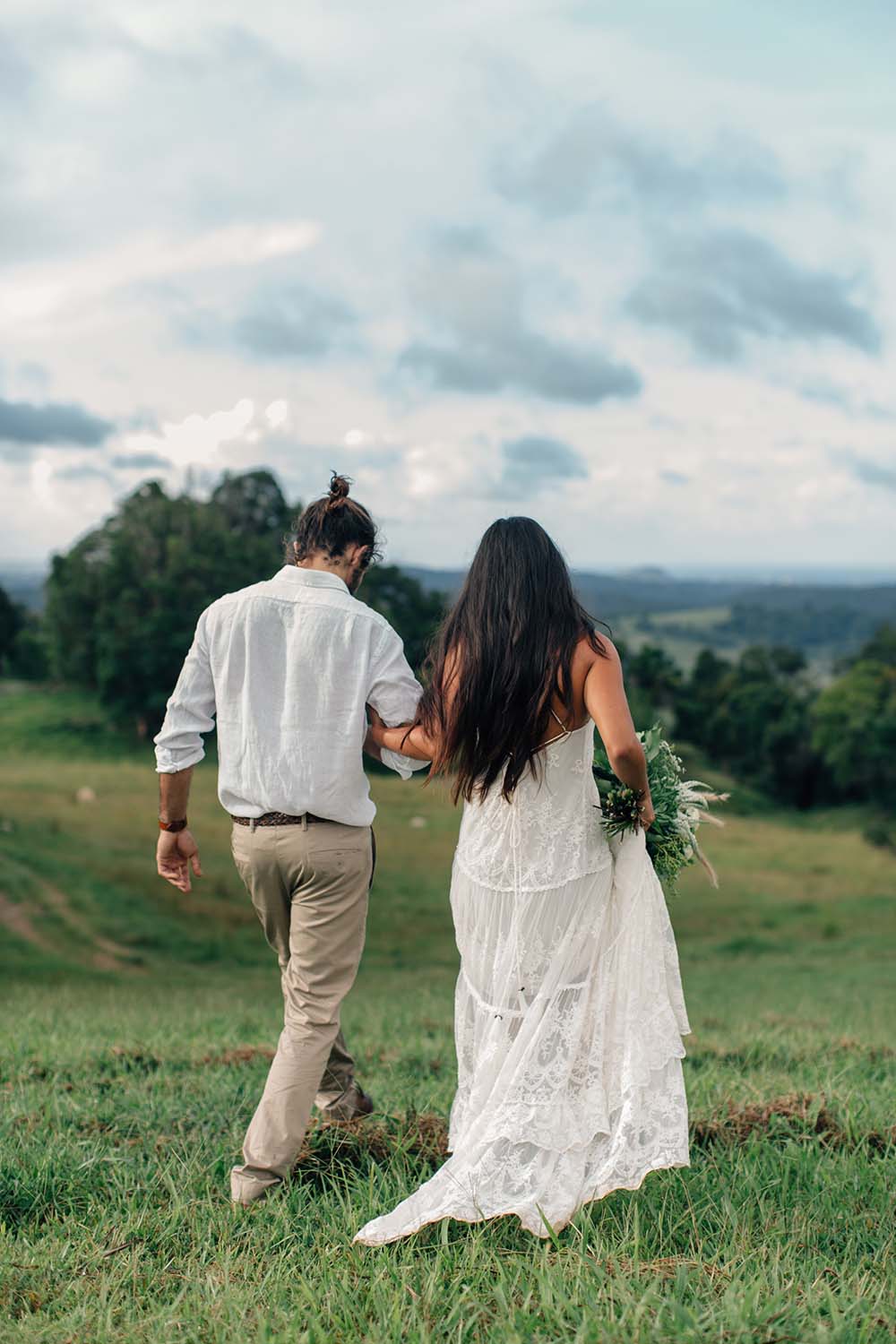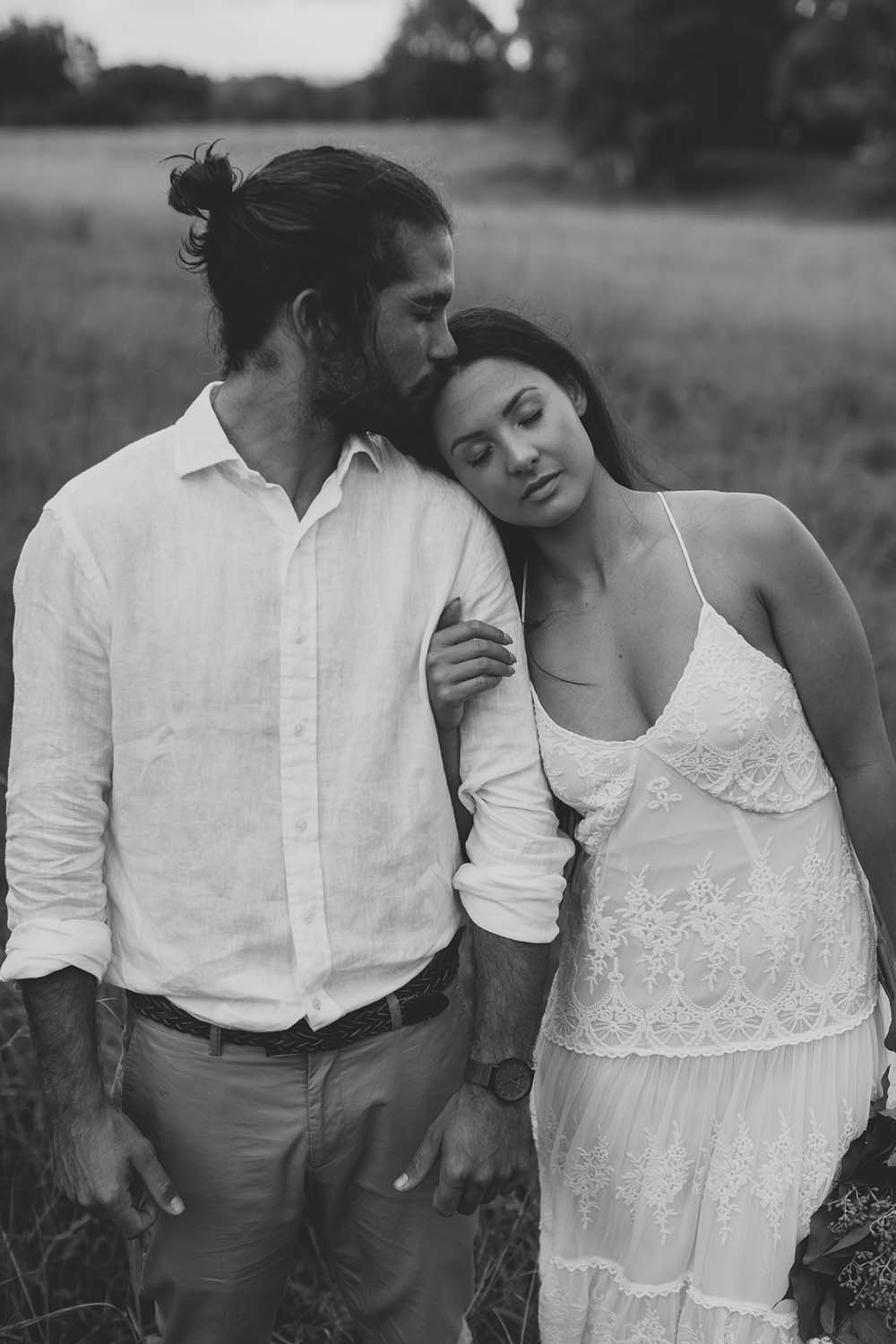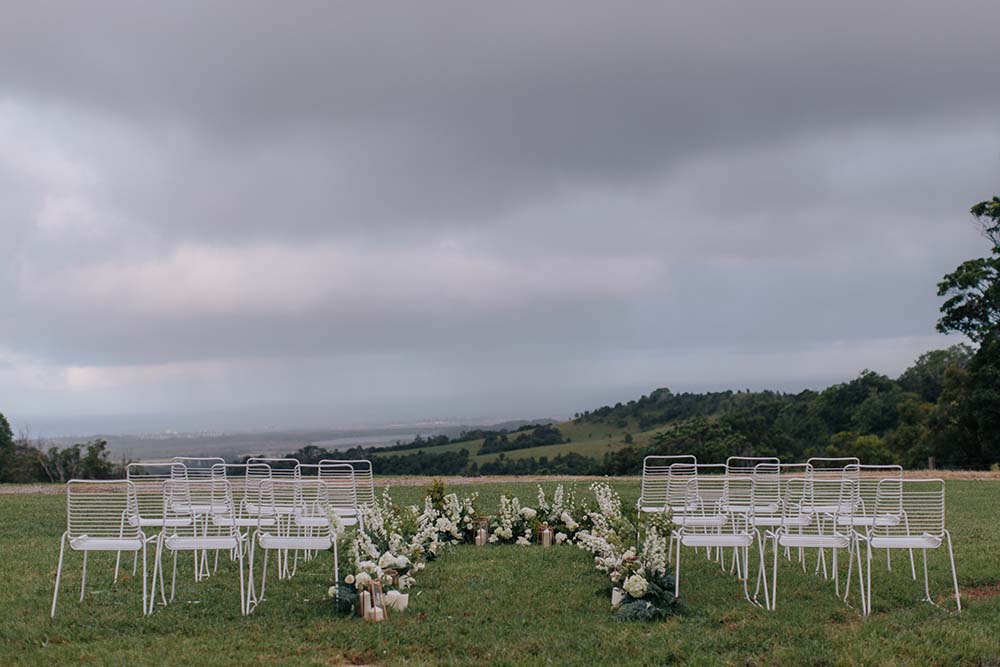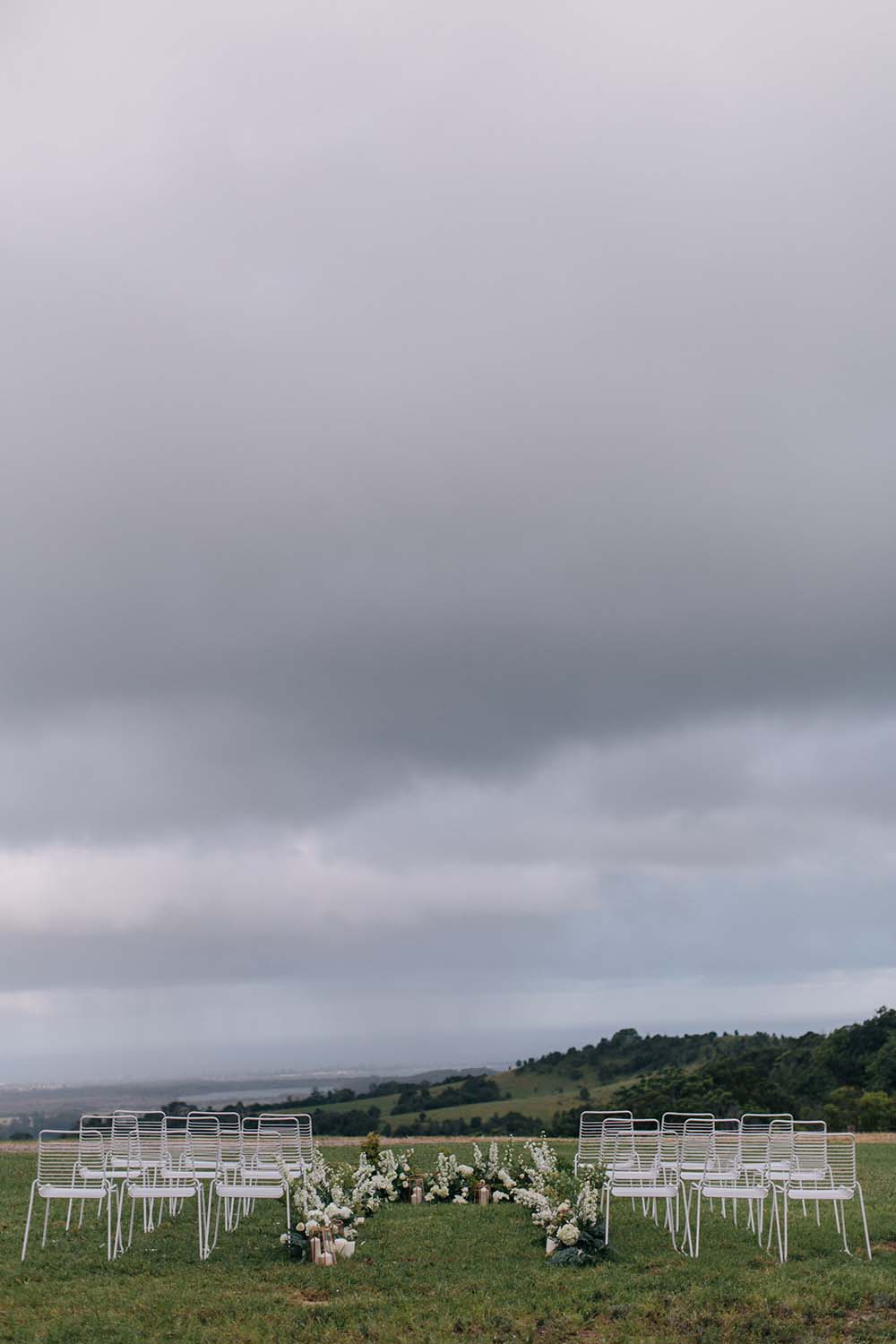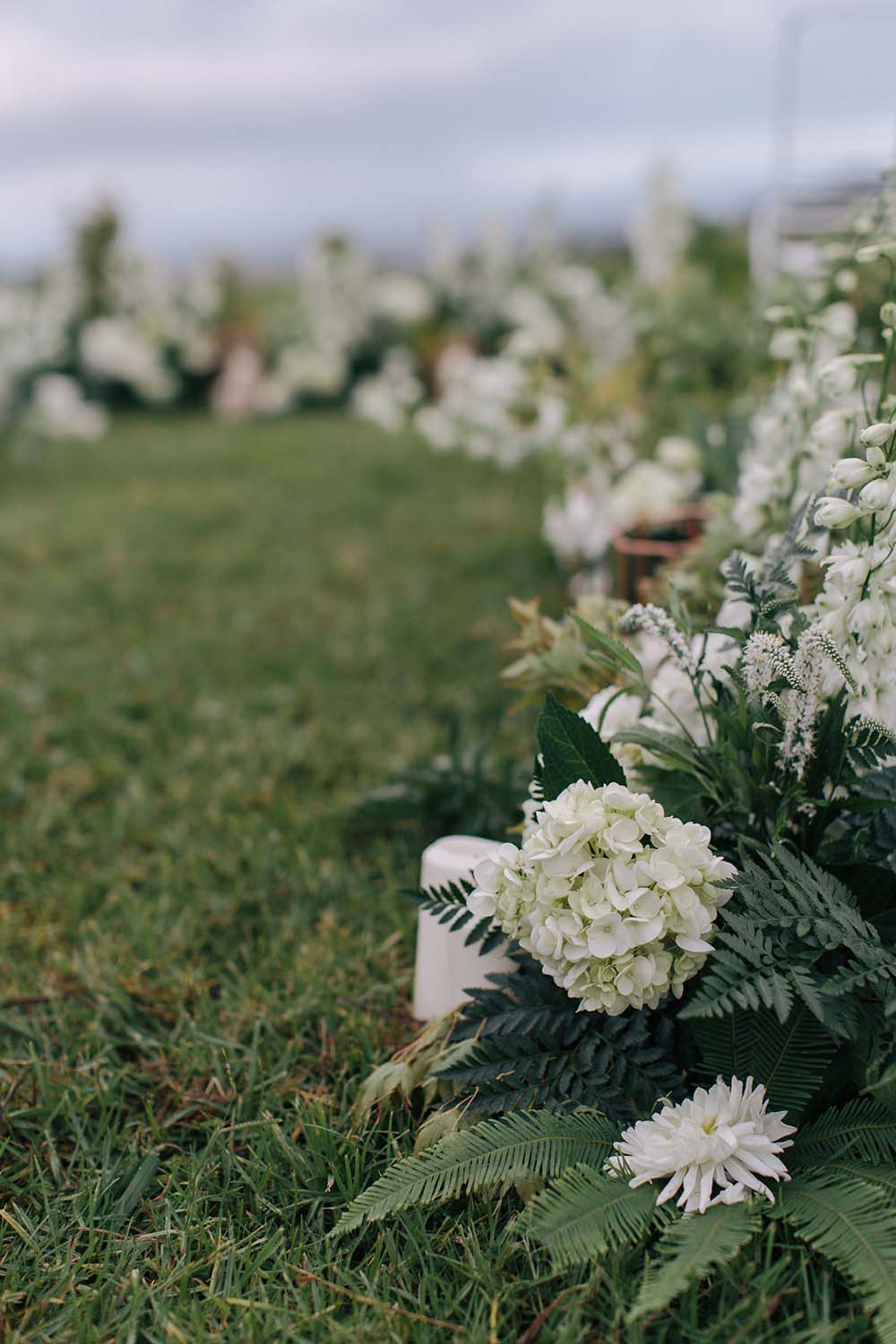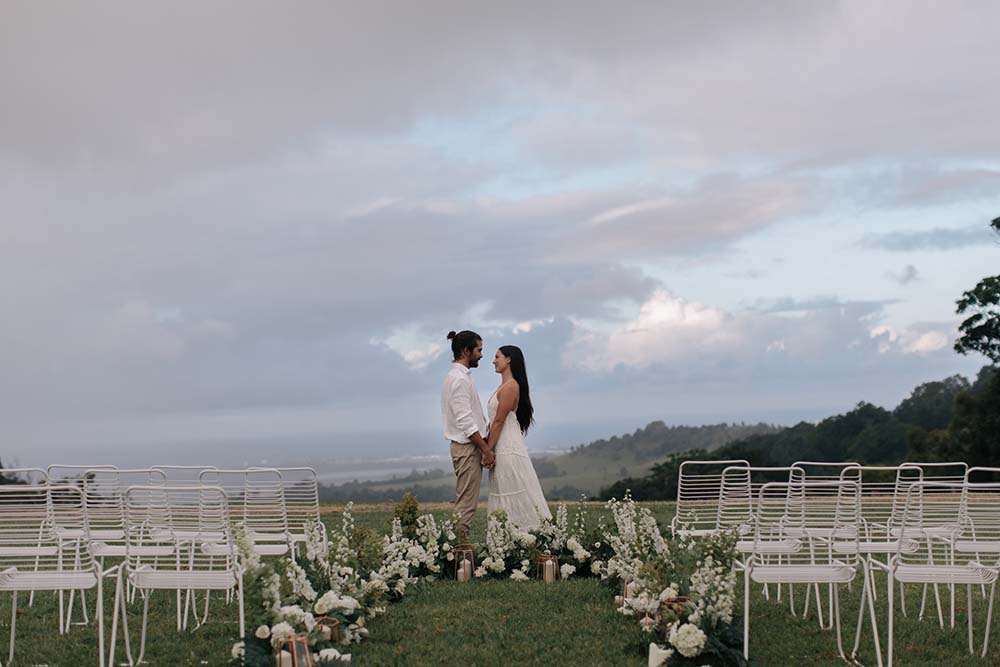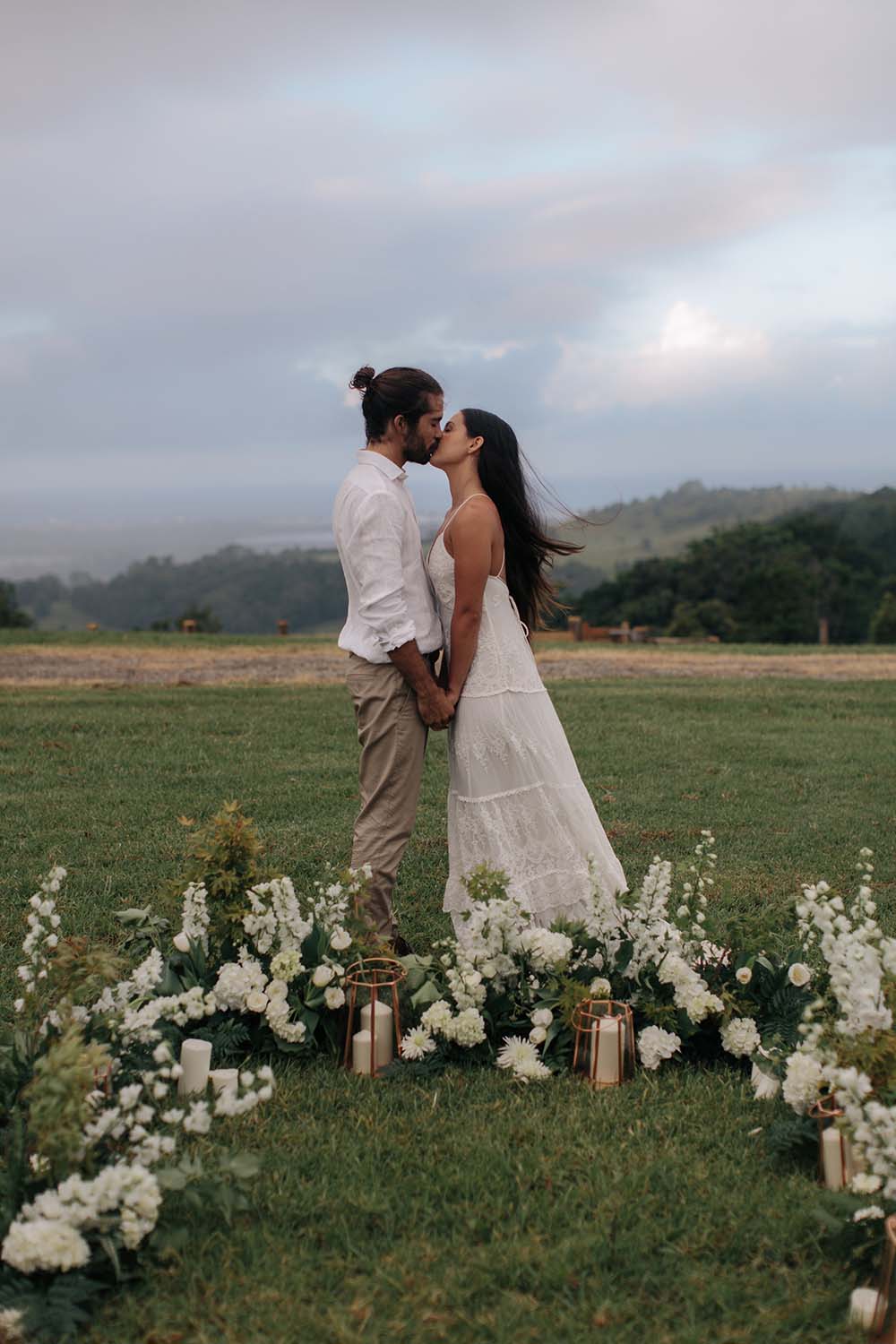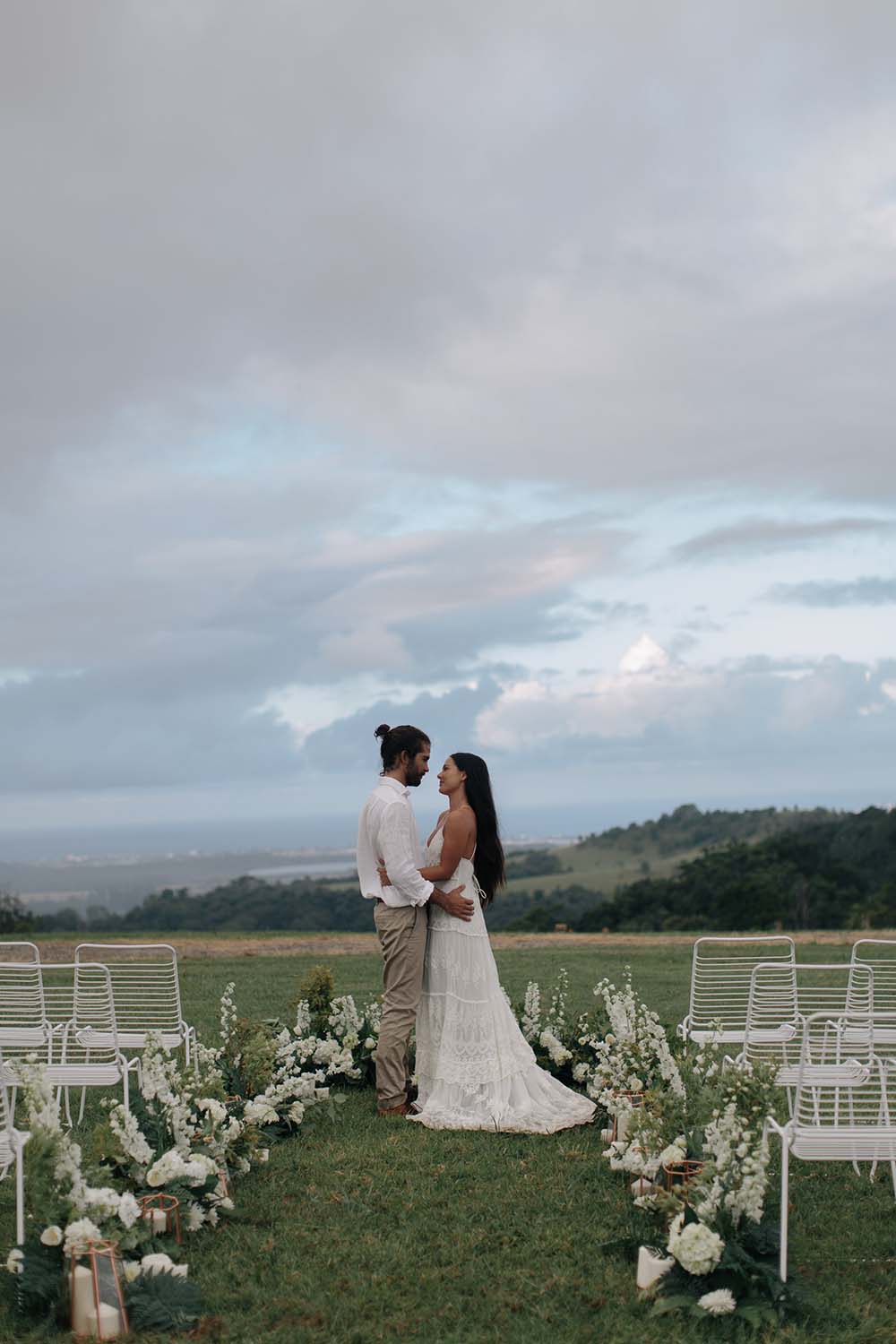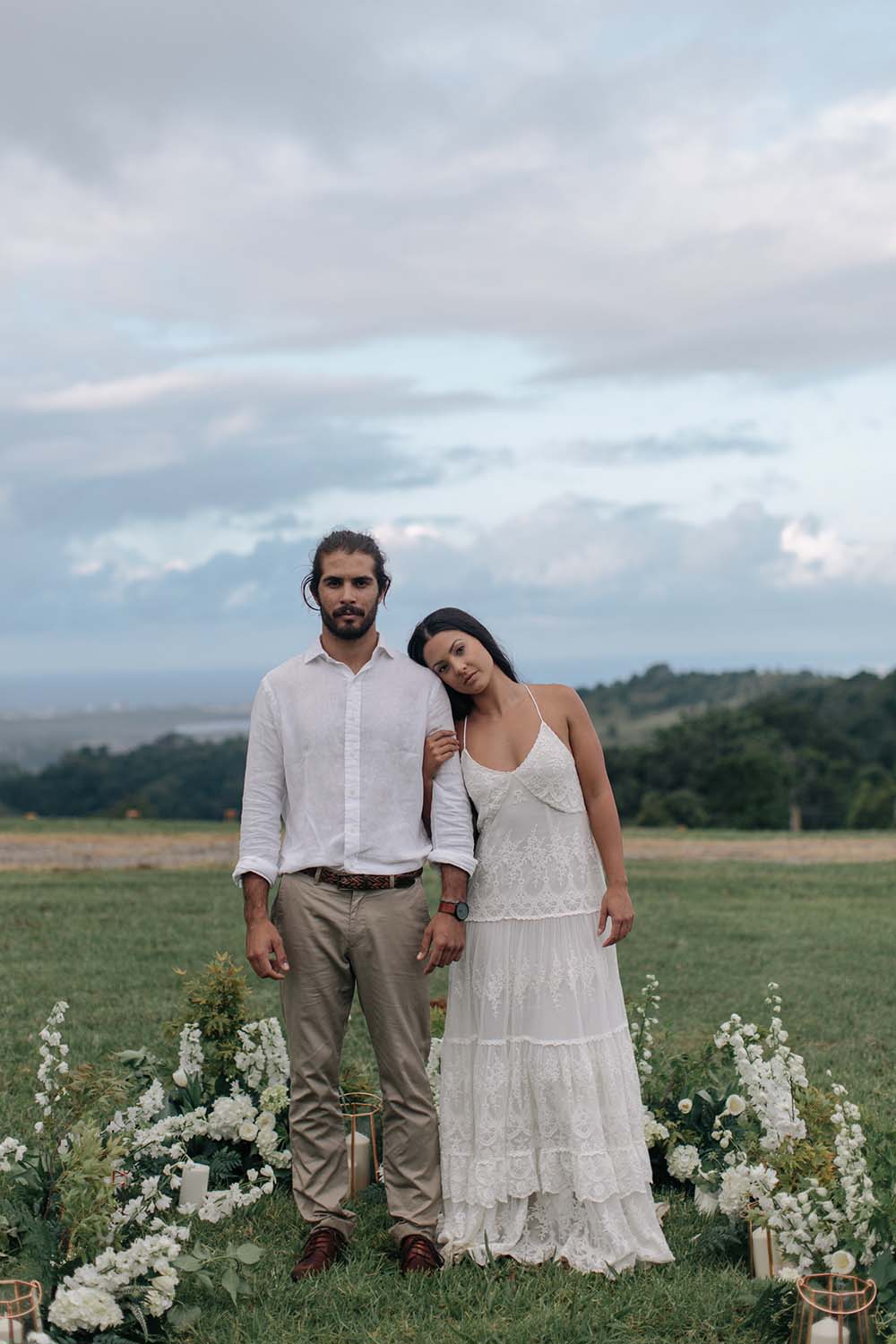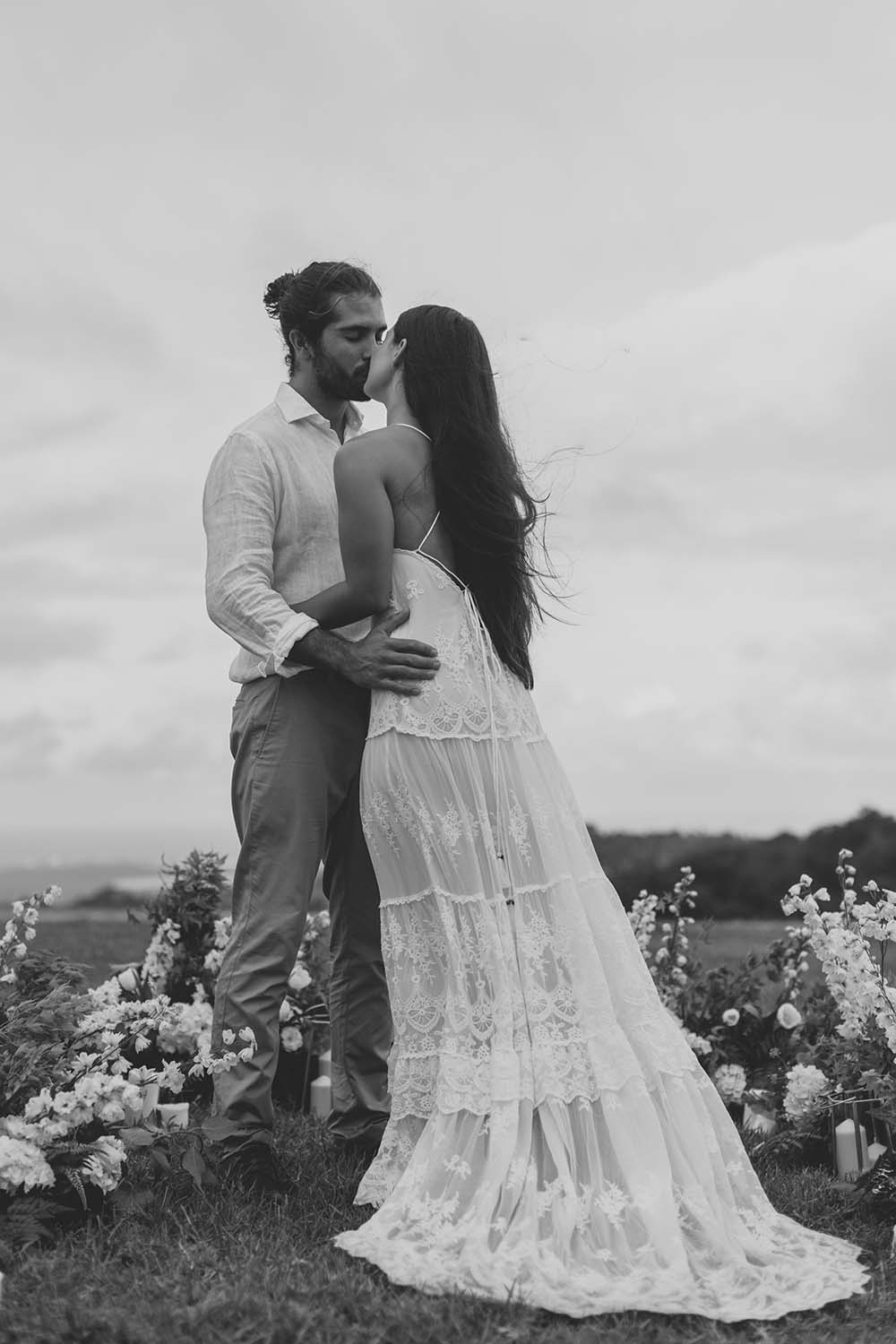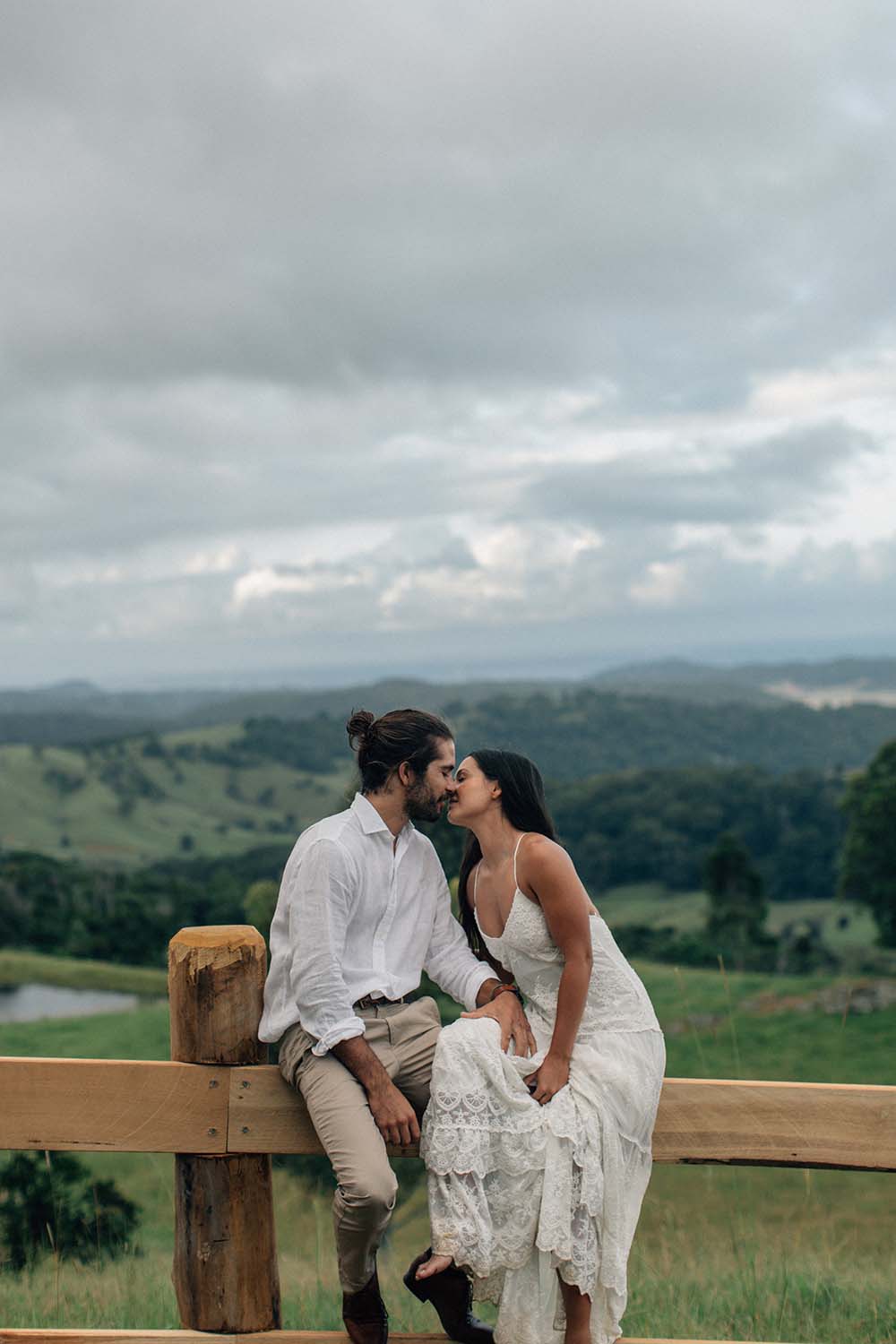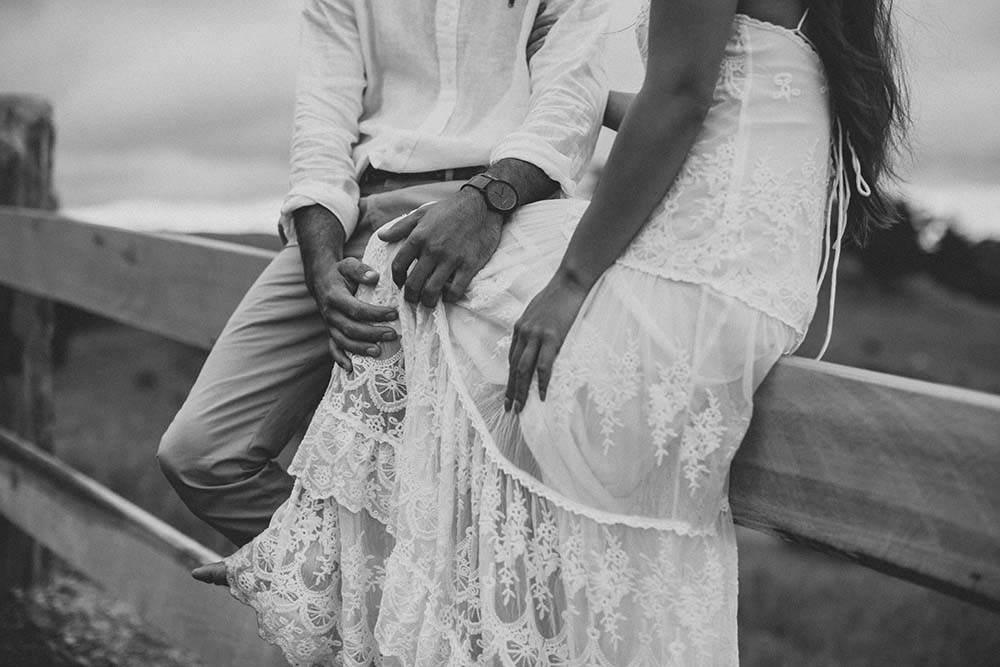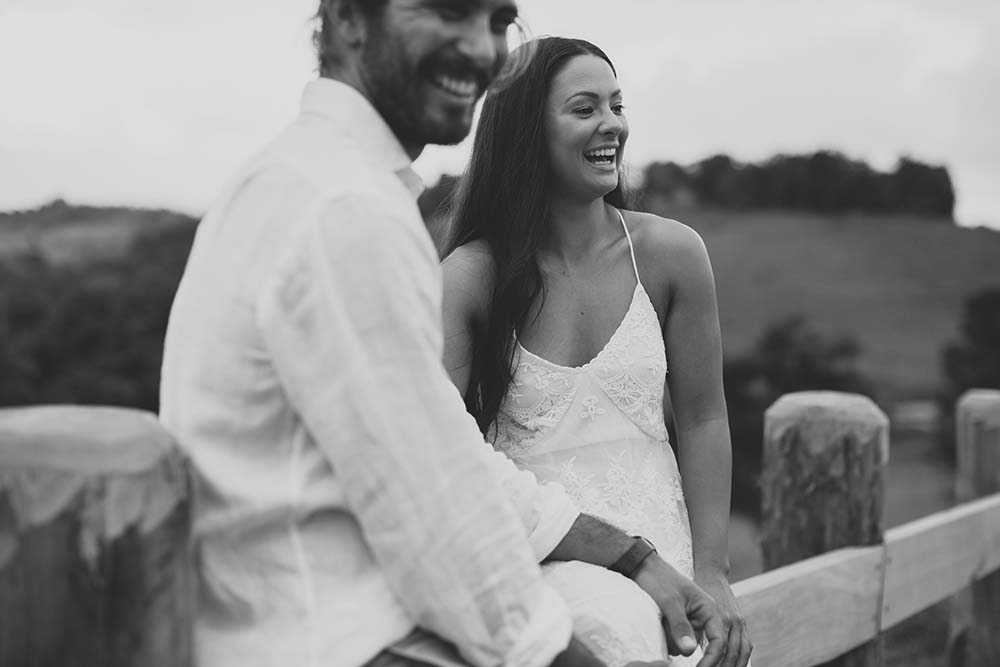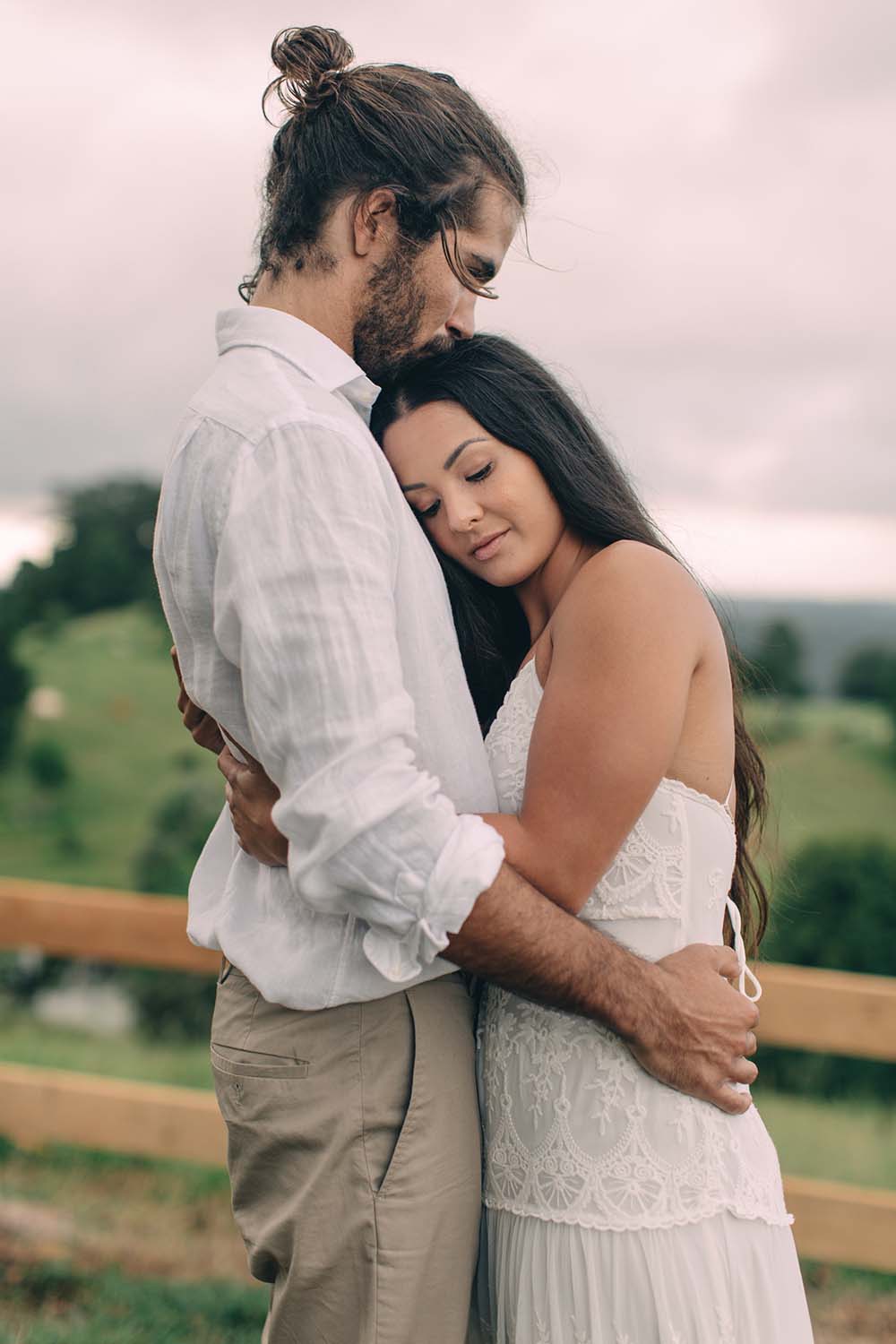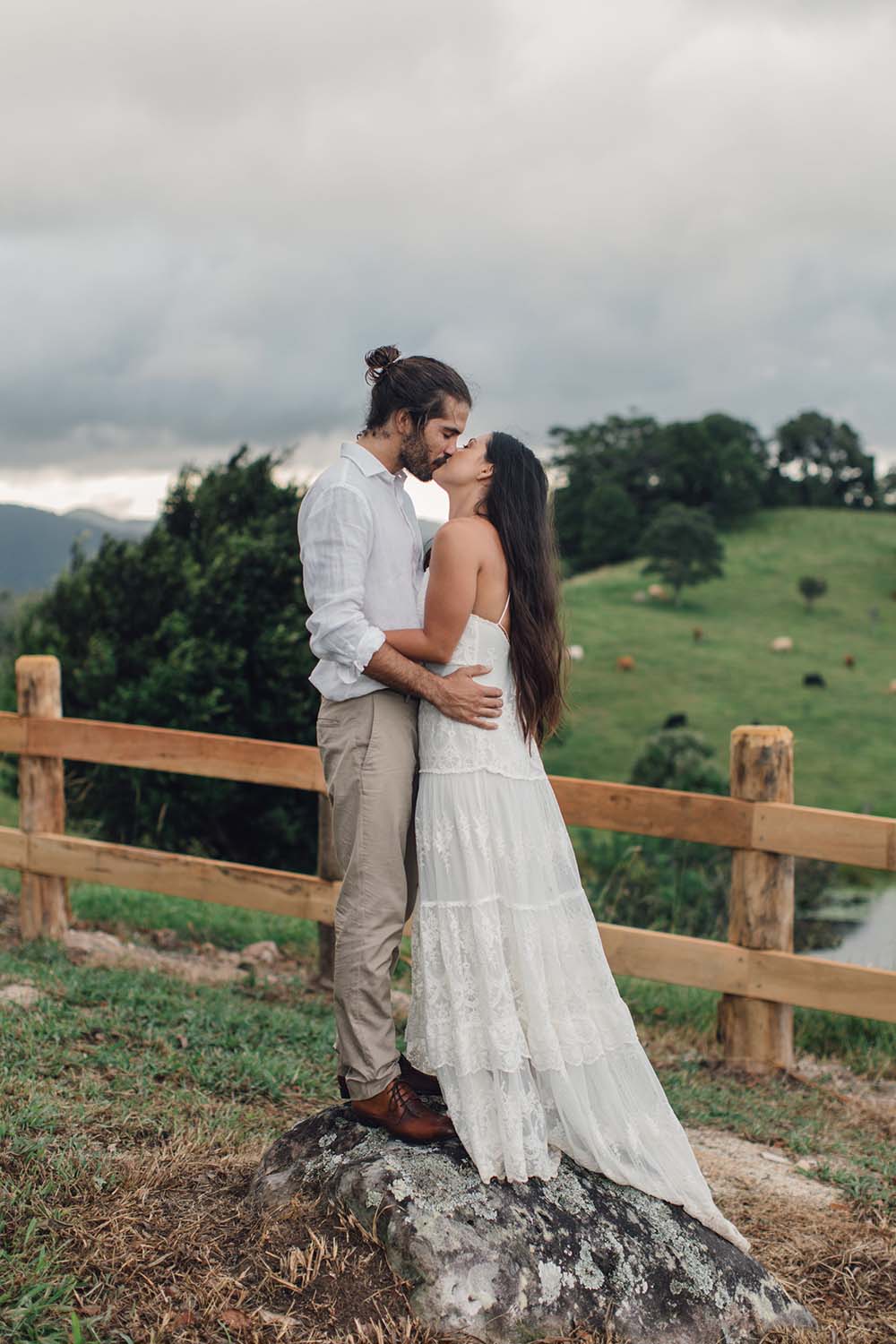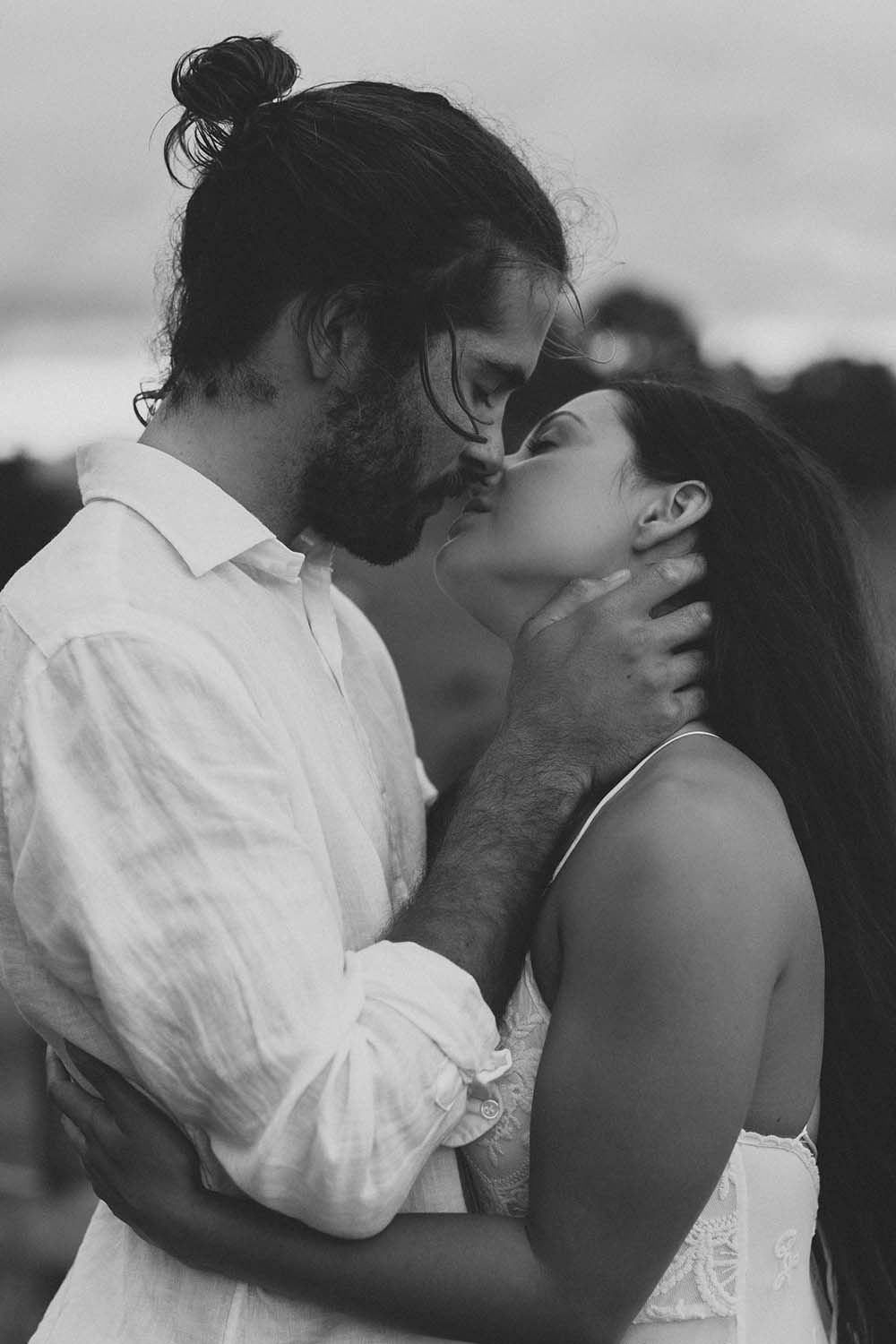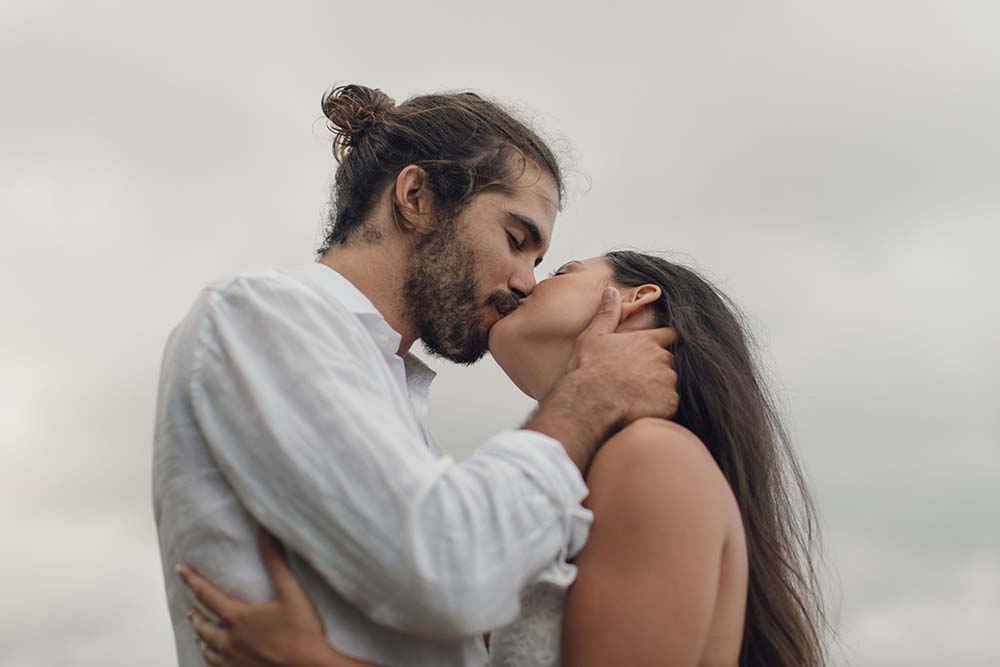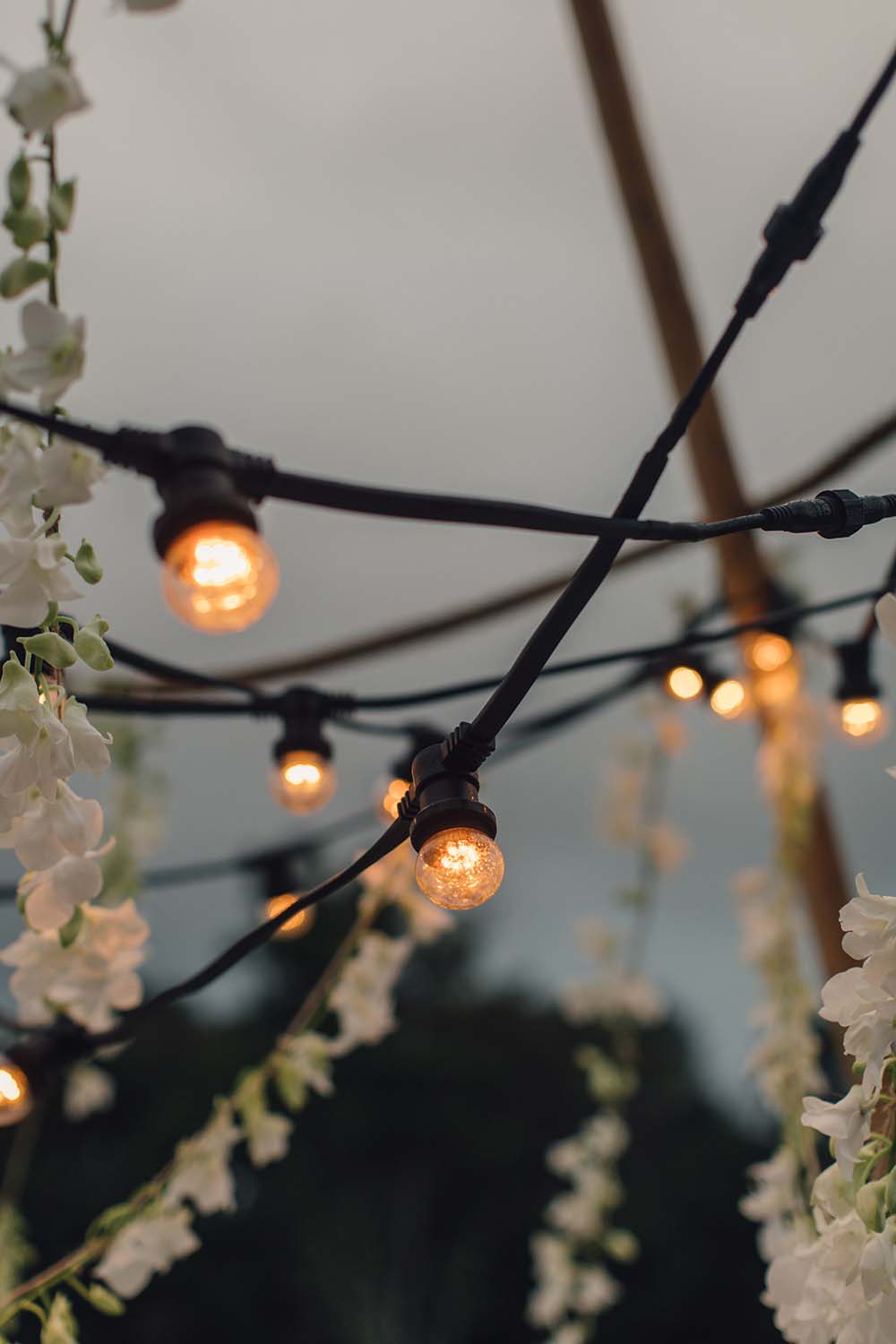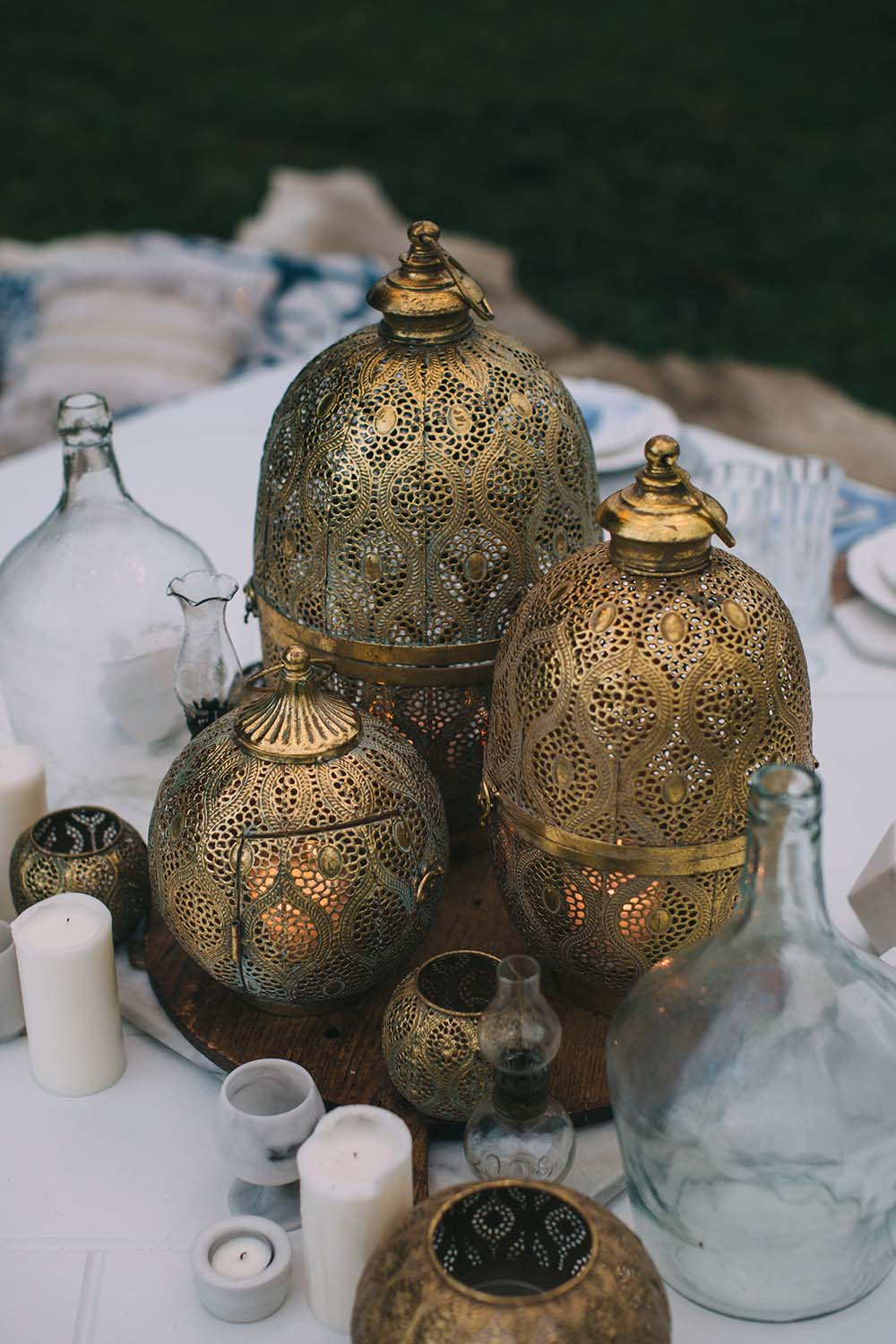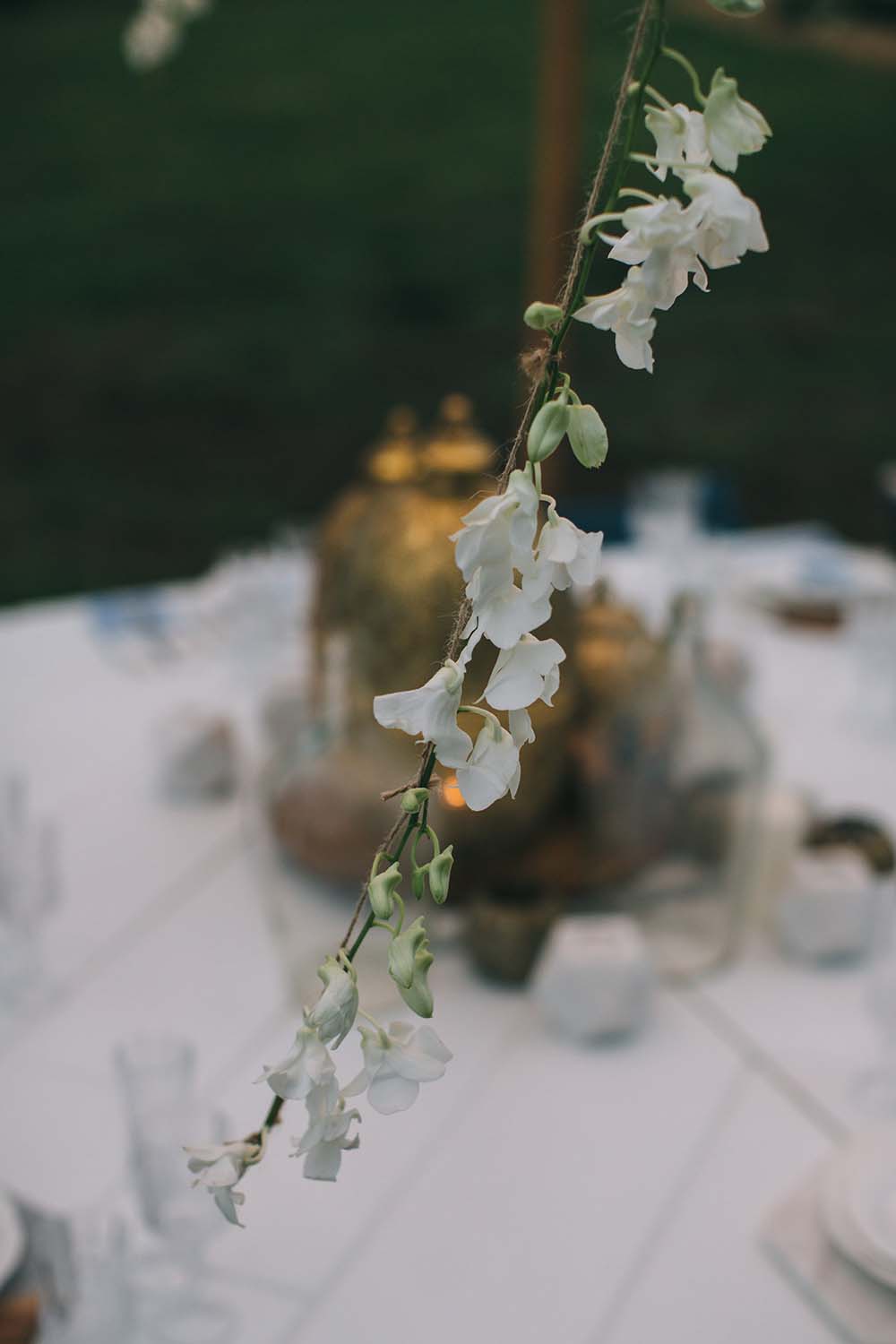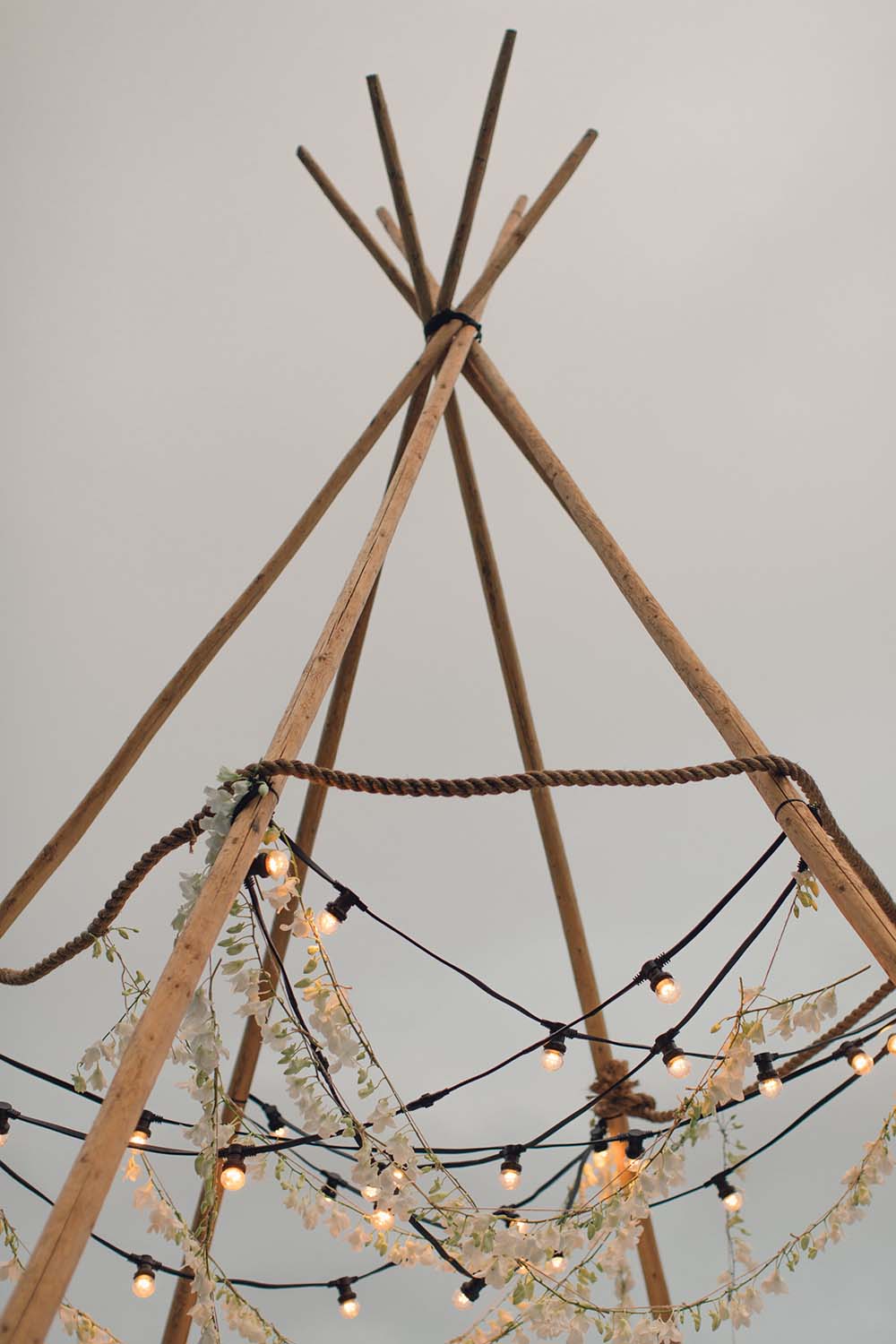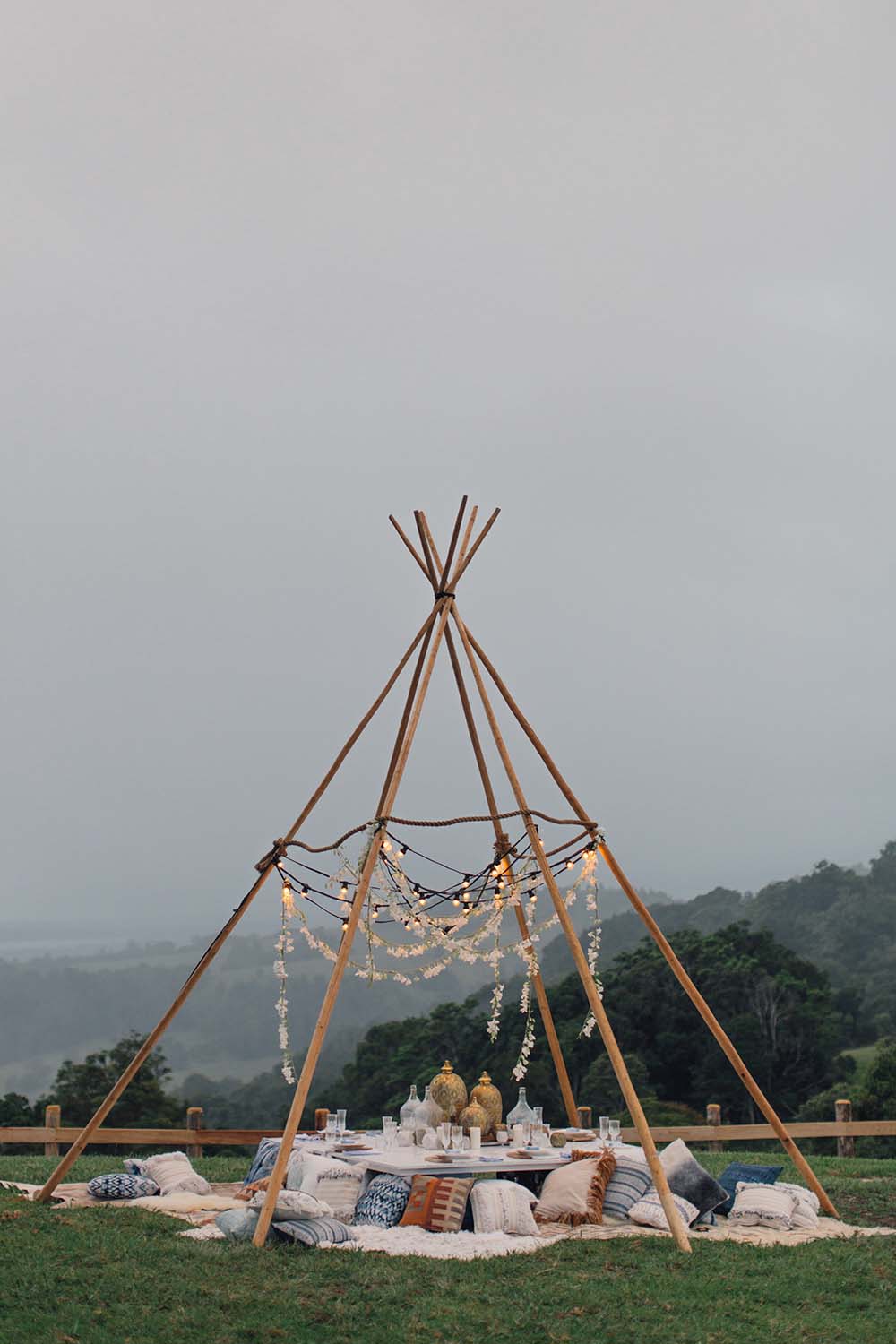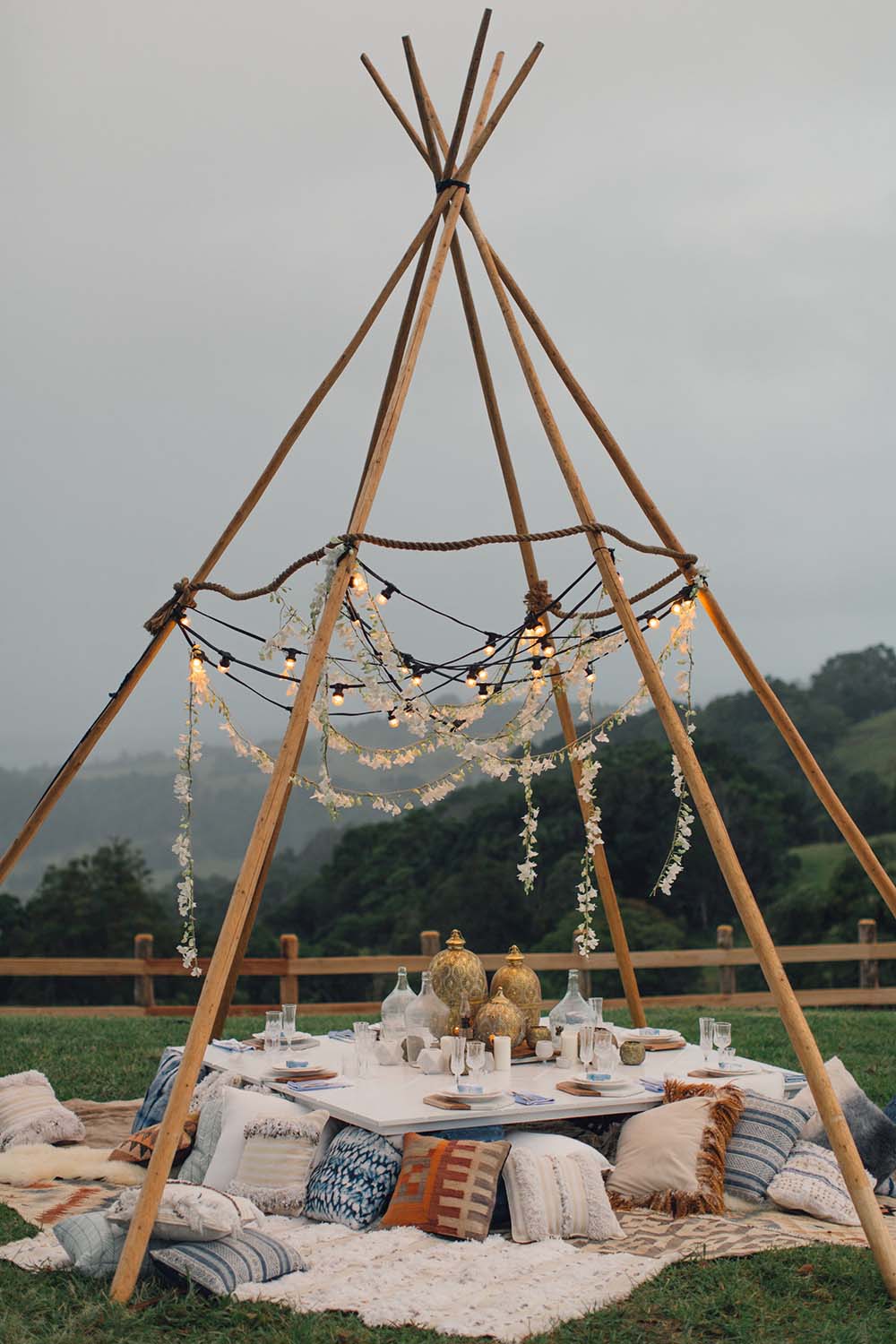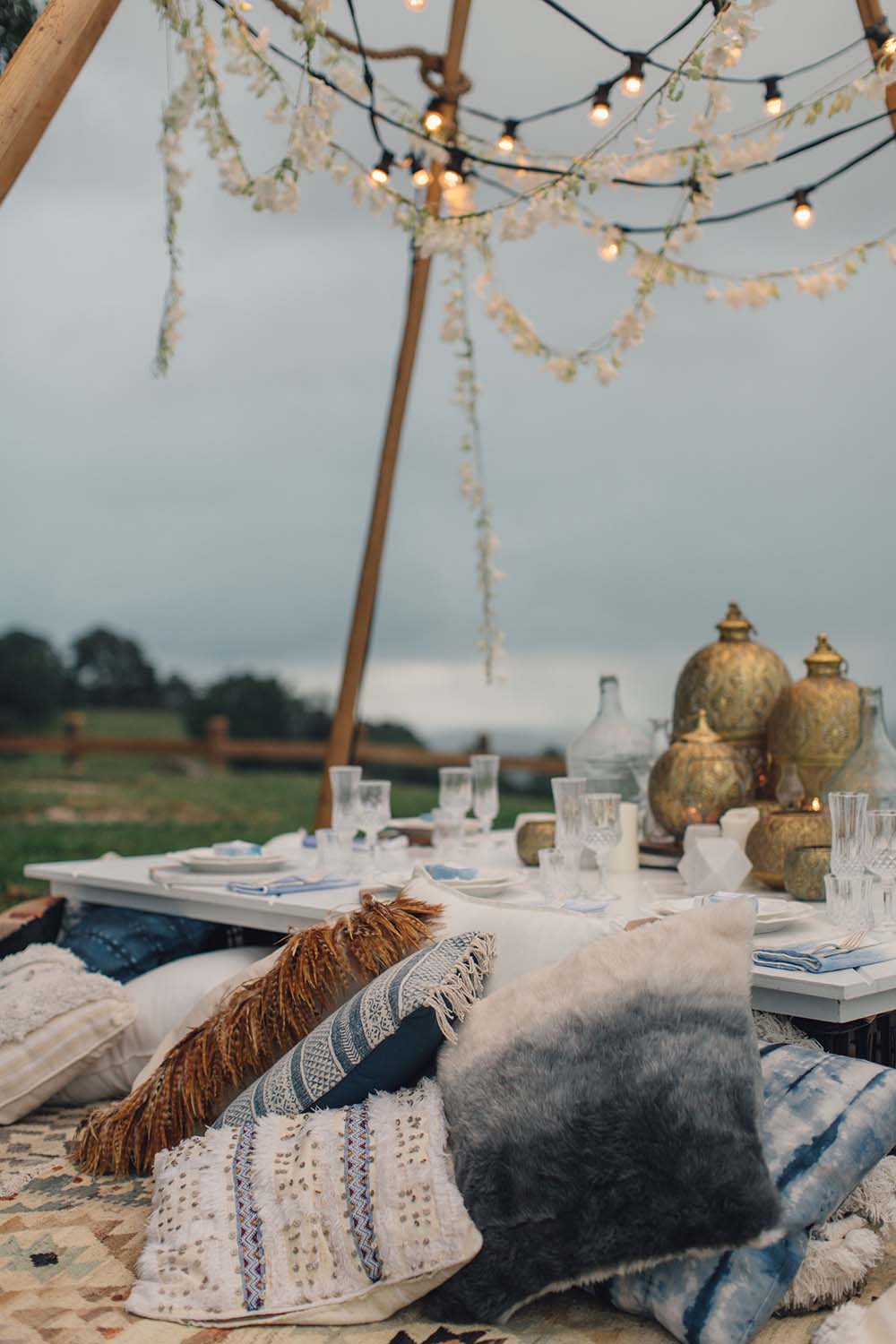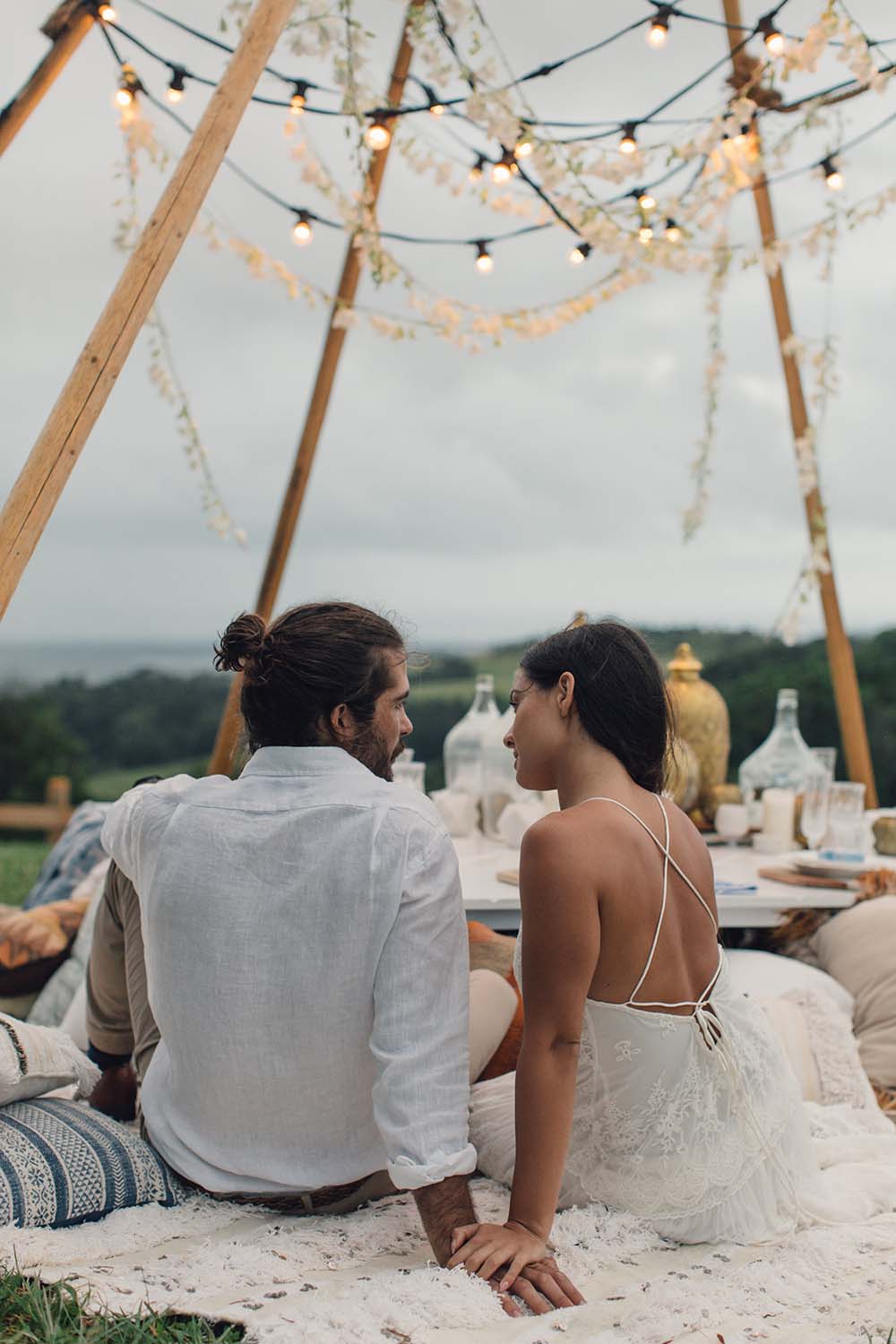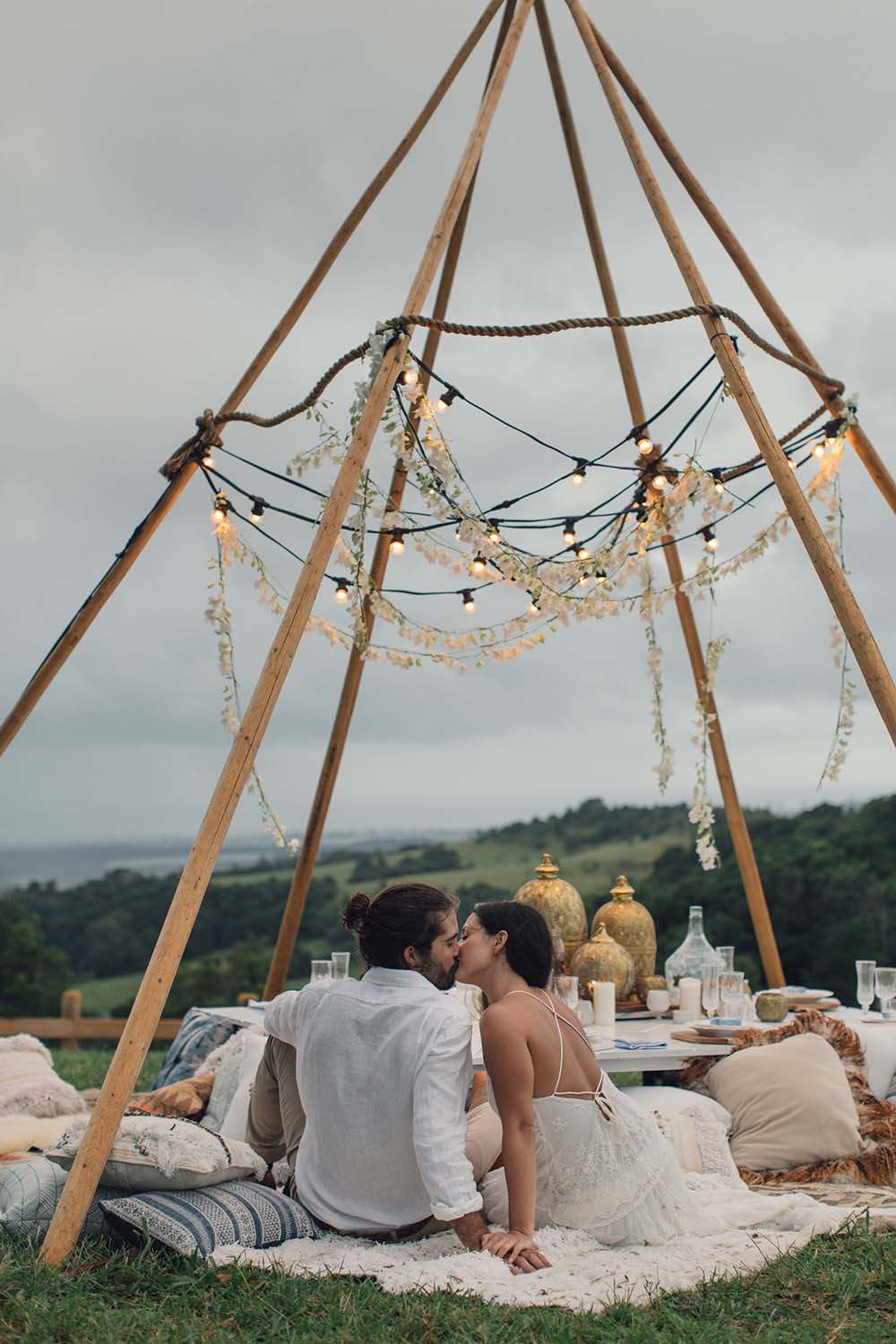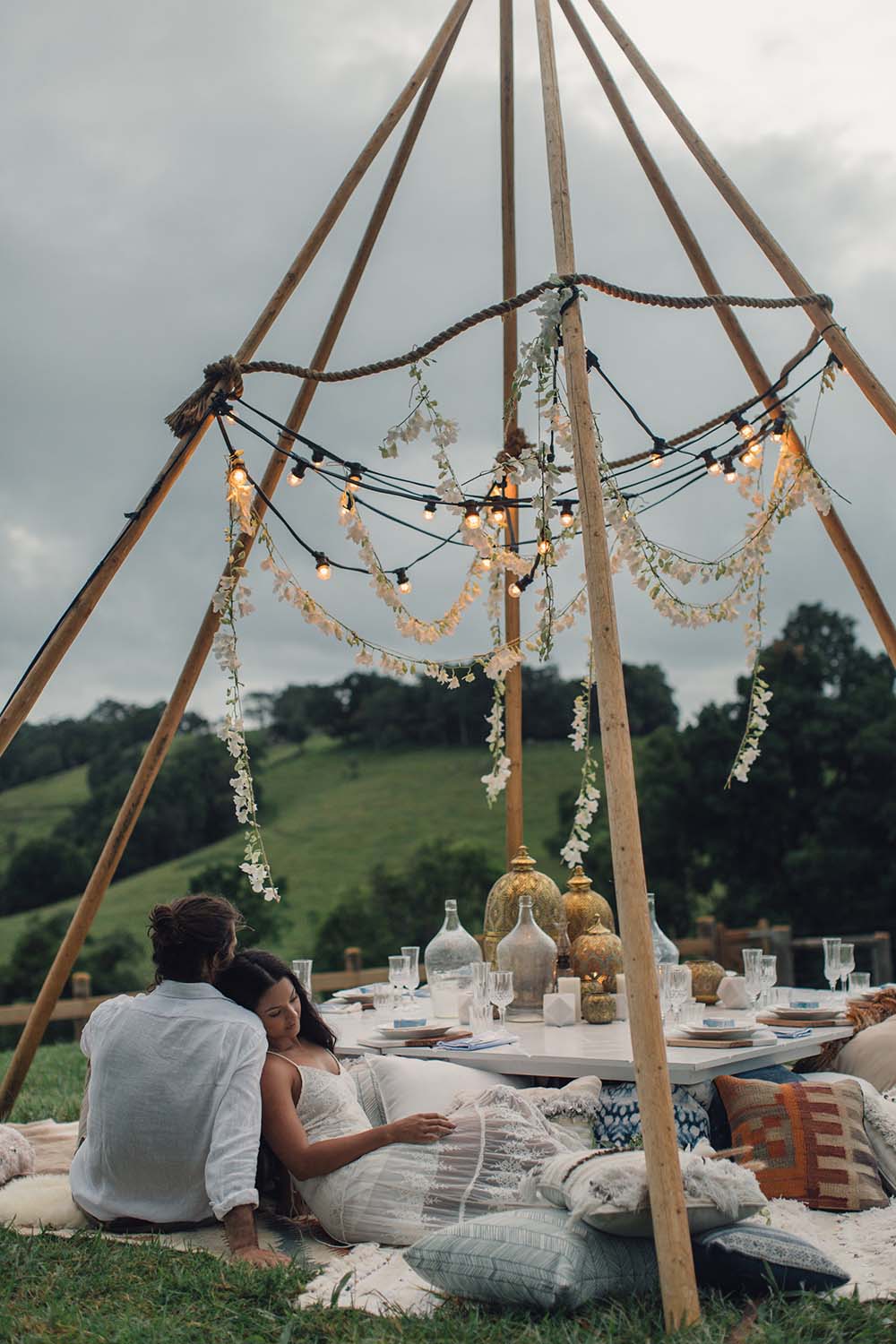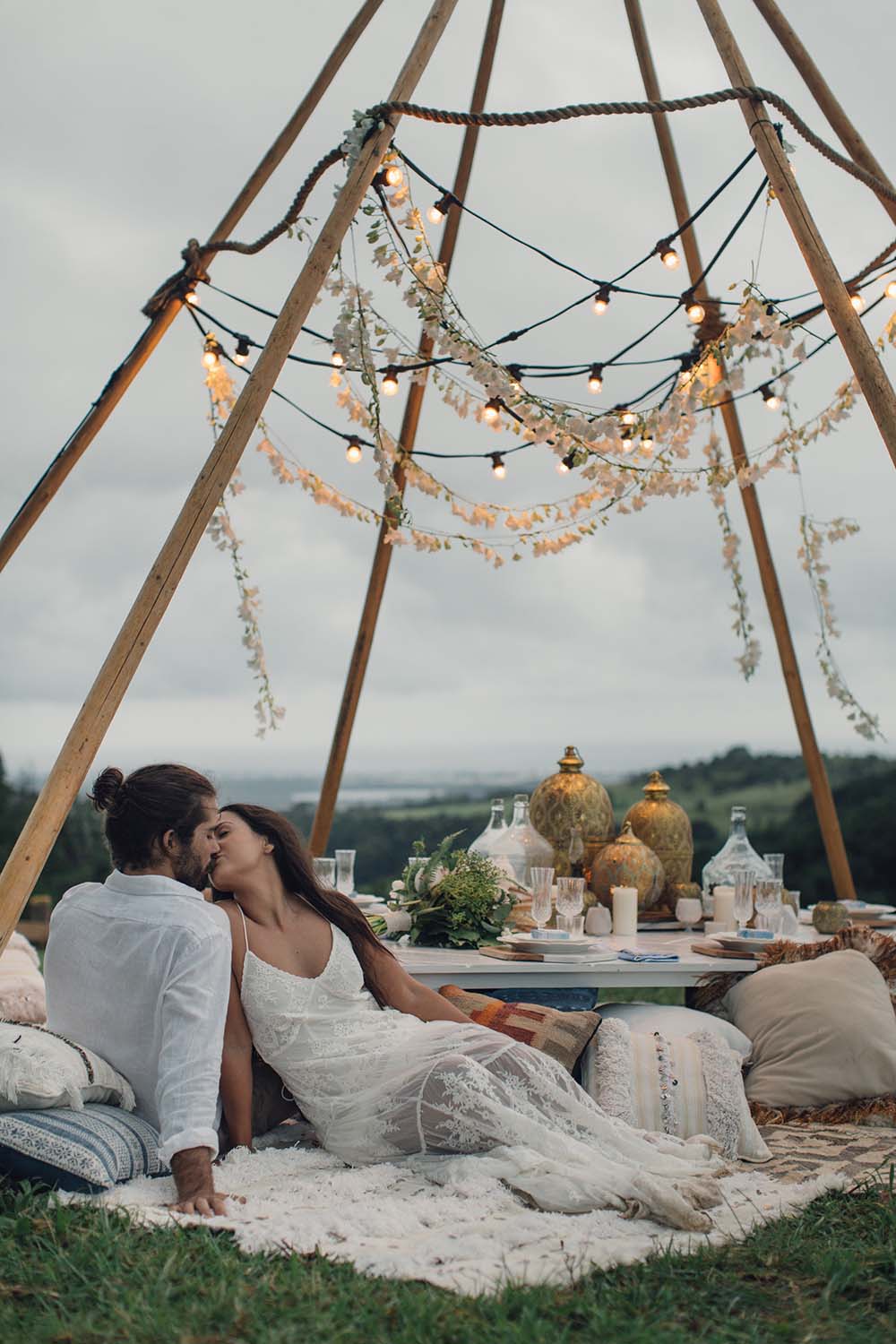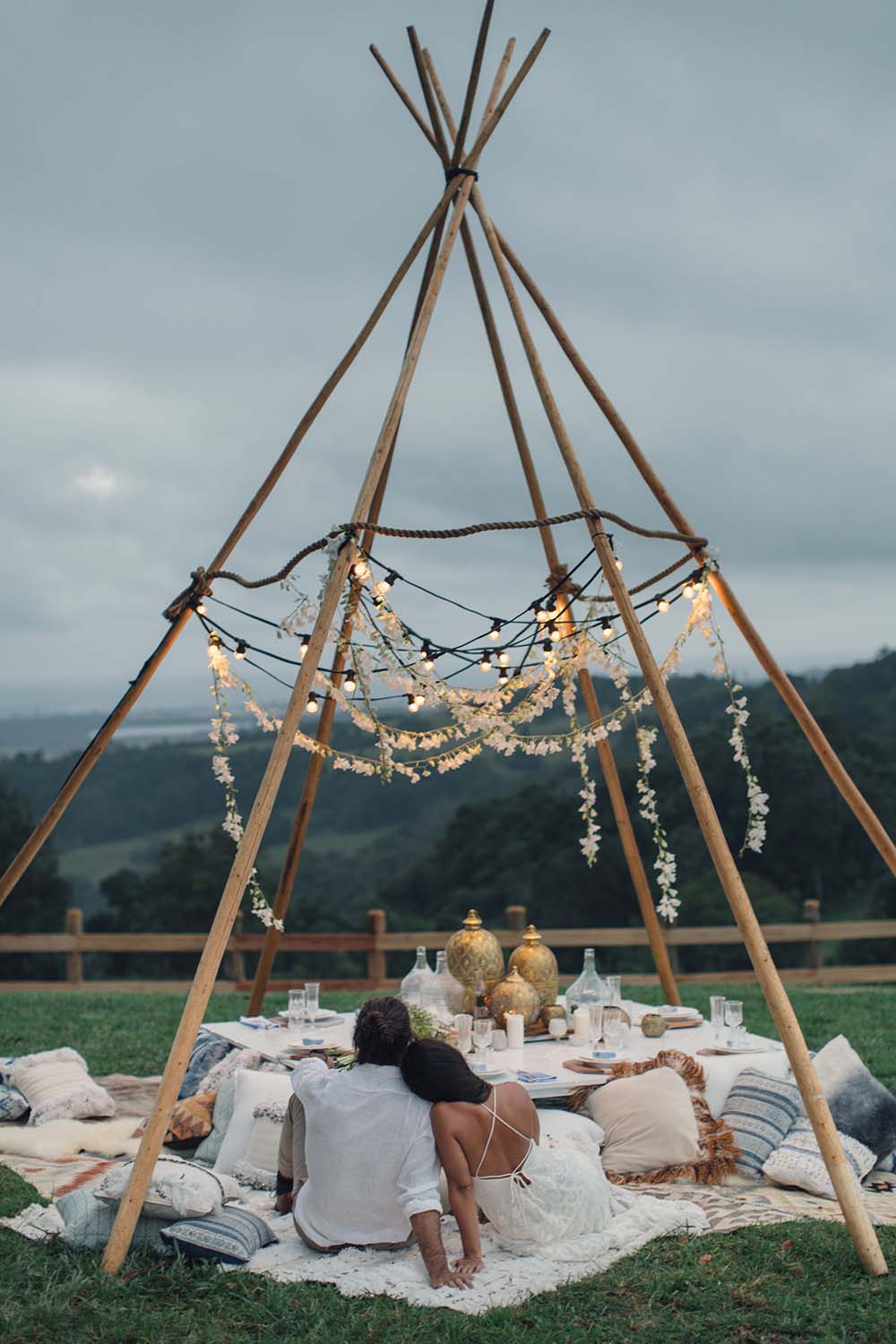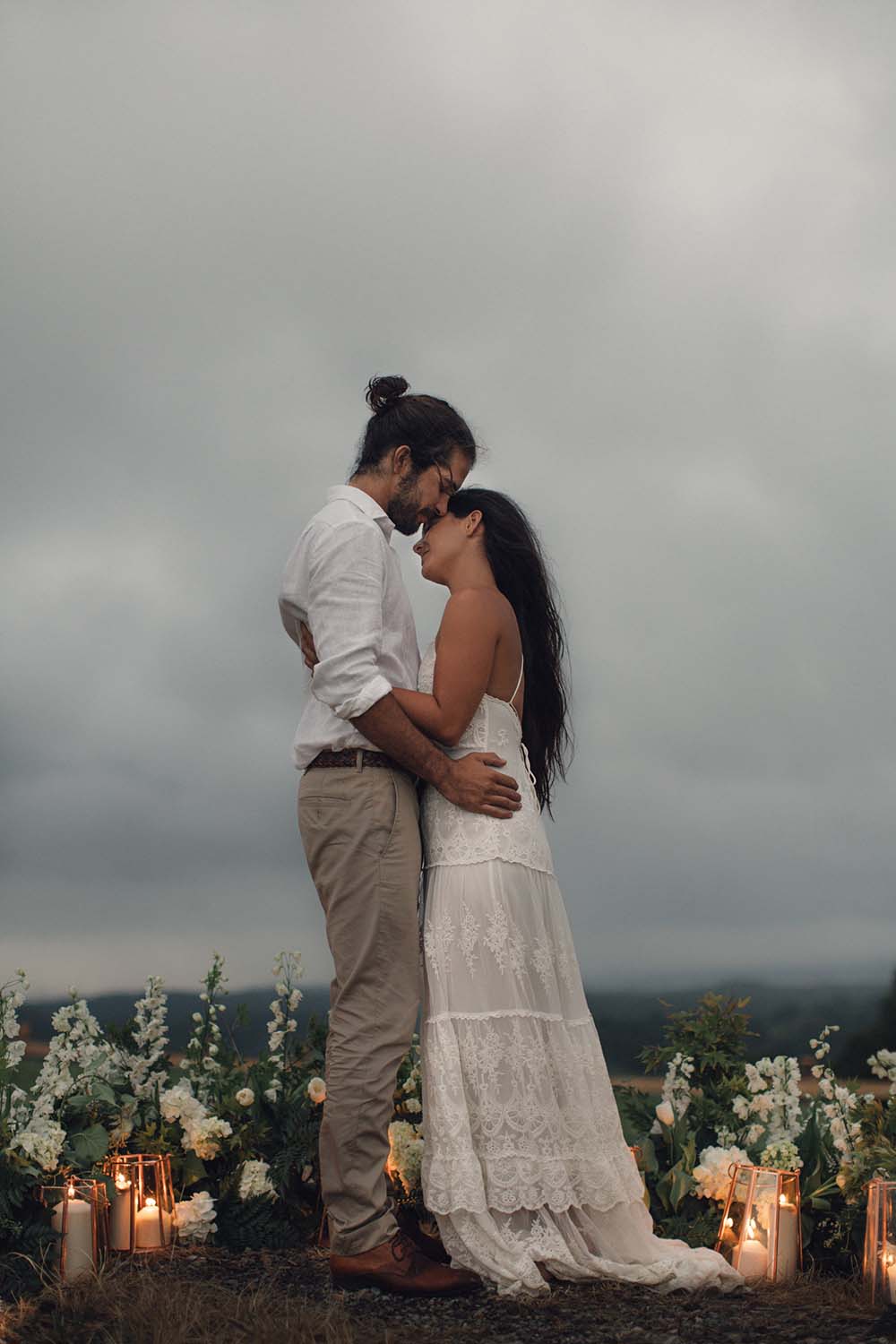 Planning + Styling: The Events Lounge
Photographer: Lucas + Co Photography
Décor hire: The Palace + Co, Lovestruck Weddings
Venue: Bramblewood Farm
Tipi: Byron Bay Tipi Weddings
Lighting: Elyssium Lighting
Florals: Elyssium Blooms
Hair + Makeup: Avia Beauty
Stationery: Sunshine + Confetti
Dress: Spell Designs